On Tuesday, November 15, two months before the main event, the St. John Cancer Fund Light Up the Night committee got together to share updates on their efforts in planning and coordinating the 2017 Light Up the Night fundraiser happening on January 14, 2017.
"Light Up the Night," is an 18-hour, family oriented, and community-supported event that is set to begin at 4 pm on Saturday, January 14 at the Winston Wells Ball Park.
The event begins with a parade of St. John school children through Cruz Bay. The parade will enter the ball field and begins the first lap of the evening.
Teams of local businesses, restaurants, and organizations sign up to raise money and participate in the walk that Saturday night. The team aspect fosters competition between groups to raise the most money. So far approximately 15 teams have signed up, but St. John Cancer Fund is aiming to have a total of 40 teams participate.
[adrotate group="6"]
Interested in starting a team? Or interested in joining a team? Contact Tim Hanley via email or visit the St. John Cancer Fund's website.
There are lots of other ways you can participate and support the event.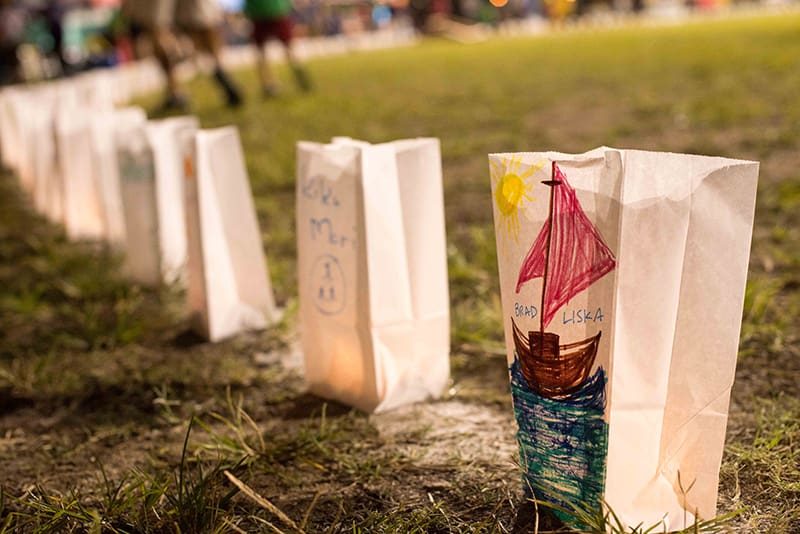 Shani Carbon of Shani's Salon in the Lumberyard is heading up the efforts to raise money by selling the Luminarie tribute bags that will line the track at the ball field. The Luminarie bags represent loved ones that have been affected by cancer. They plan to have sales take place at the Marketplace and Connections. Luminarie bags will also be available the night of the event.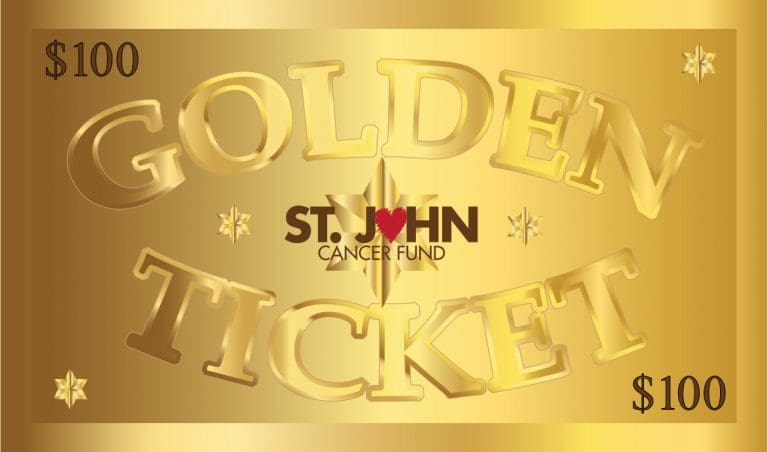 Cynthia Smith will be selling Golden Tickets for $150 each. Each Golden Ticket is a raffle ticket for prizes like a 5 night stay at Magic View Villa, a 7 night stay at Grande Bay Resort, a 5 night stay at Gallows Point and a sunset sail with 'No Worries Mon'. Only $150 tickets will be sold. The drawing will be held at the 8 Tuff Miles Recovery Party on February 28, 2017. 
Keep up with the Tradewinds to find out when Luminarie bags and Golden Tickets go on sale.
Clarence Stepgenson and DJ Adonis are working with local musicians to plan a night full of entertainment. You can expect to hear bands and artists like the In De Sand Band, Aswad Falls, CMK, Lauren & Bo and steel pan performers. 
The night will also include an Illumination Ceremony, a time to quietly remember those whose lives have been changed by cancer.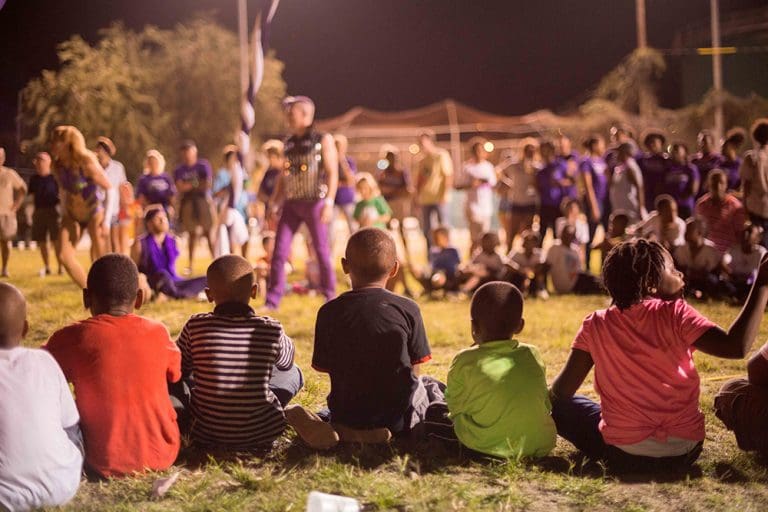 The SJCF has already received support from committed sponsors such as Scotia Bank, Gallows Point Resort, Varlack Ventures, Sean Georges, Island Style Weddings, St. John Experience App, Mongoose Merchants Association, DJ Adonis, VI ATM, E&C Service Station, and Transportation Services. The official sponsor of Light Up the Night is Woody's Seafood Saloon. 
For more information on the event visit St. John Cancer's Fund website, follow them on Facebook or email stjohncancerfund@gmail.com.
The St. John Cancer fund was created four years ago to help support St. Johnians affected by cancer. Every dollar that goes into the fund goes directly to those in need.