A St. Croix man has been sentenced to 30 years in prison for the brutal 2015 murder of a retired pastor who, his daughter said at a previous sentencing hearing, "was taken prematurely in the cruelest fashion; was beaten without any provocation and left for dead like an animal on the street."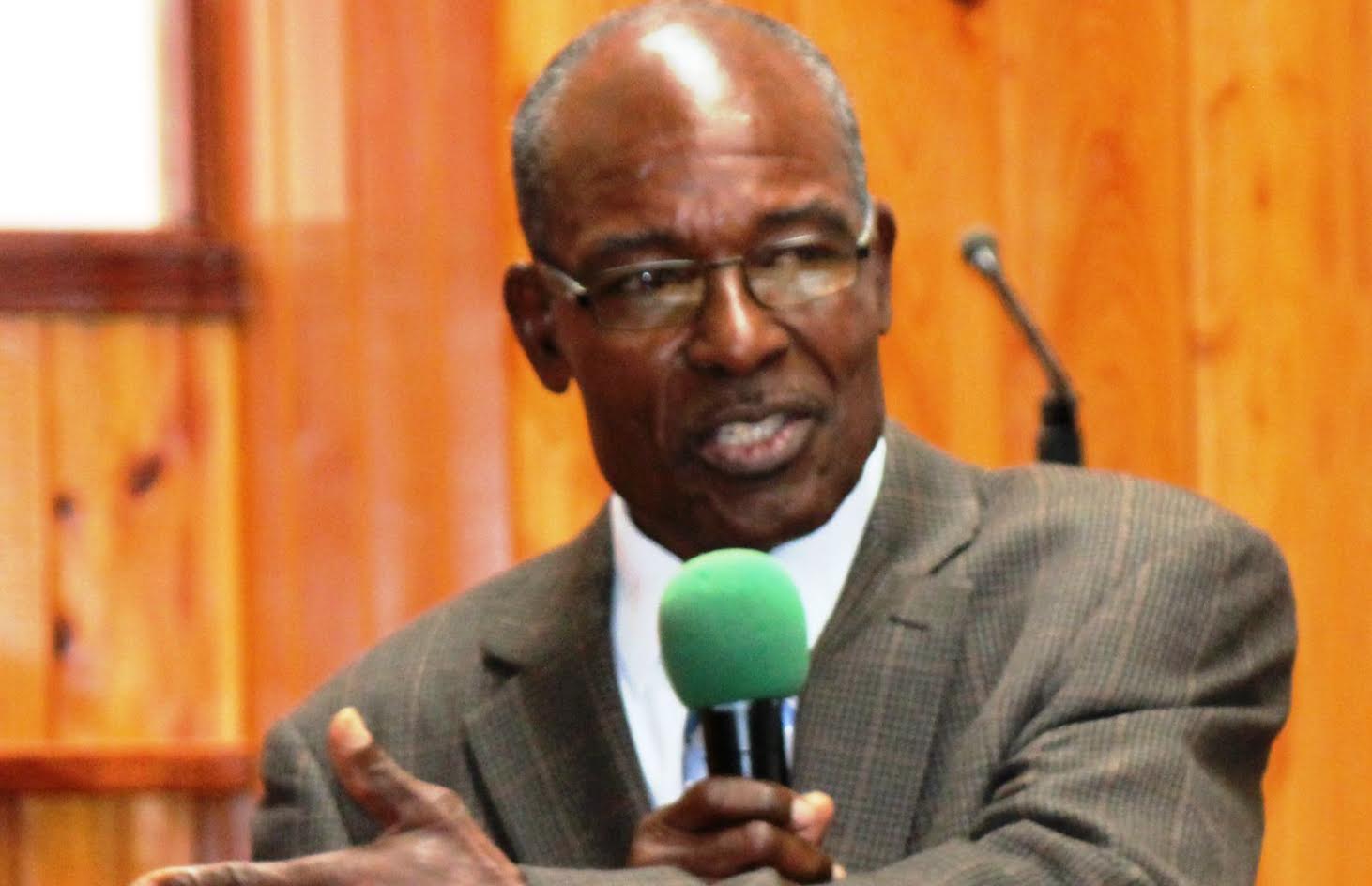 Enoch Justin Cole was sentenced Wednesday after being found guilty in 2019 of murder, assault, and robbery charges in the death of 73-year-old Augustus Bannis in August 2015 as he picked almonds near David Hamilton Jackson Park on St. Croix.
An accomplice, Avondale George, now 23, was sentenced in February 2021 to 35 years in prison. A jury found the men guilty of second-degree murder, first-degree assault, first-degree robbery, and unauthorized use of a vehicle on Dec. 4, 2019, after 45 minutes of deliberation.
Now 23, Cole was 17 at the time of the attack on Bannis. Two others charged in the case – Dumaray Isles and Jahmal Rivera, who were 23 and 29 at the time, respectively – are still awaiting trial. Jury selection is slated for June 13.
On Aug. 17, 2015, Bannis left his home in Estate Upper Love on St. Croix and went to the park to pick almonds when he was attacked and his car stolen. According to Attorney General Denise George said that George and Cole struck him in the head and repeatedly kicked him about the body, causing a blunt head injury.
A police officer found Bannis lying on the ground face up, with what appeared to be blood pooled in the collar of his shirt, according to an affidavit filed in the case. EMTs transported the unconscious Bannis to the Gov. Juan F. Luis Hospital. He was later transferred to Jackson Memorial Hospital in Miami, Florida, where he remained in a coma until he died of his injuries on Oct. 19, 2015, AG George said in a press release announcing the sentence.
George and Cole were arrested in November 2015, according to AG George.
Bannis was a former pastor of the First Baptist Church in Salisbury, Dominica, for 18 years before relocating to St. Croix for 10 years. He served as a deacon at the Calvary Baptist Church on St. Croix, where he taught Sunday School, Bible school, mentored the young, and assisted the elderly, AG George said.
The pastor's wife, Maria Bannis, issued a statement at George's sentencing, saying, "He was not only my husband but my other half, my best friend, my soulmate, my one and only true love, my children's father, my breadwinner and more. His life was centered on his family, and he loved many, for he was a loving and caring man."
Jackie Zamore, Bannis' daughter, said in her statement, "He was taken prematurely in the cruelest fashion; was beaten without any provocation and left for dead like an animal on the street."