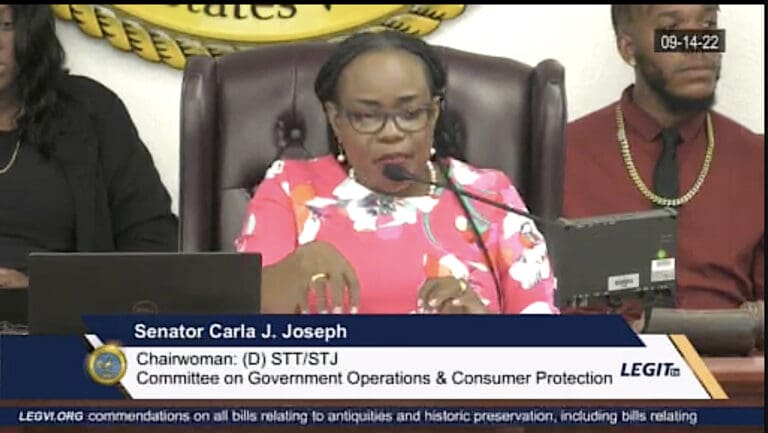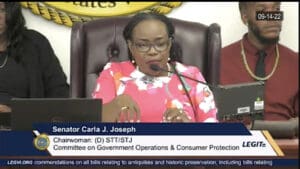 Facing potential legal action from the Legislature, the Virgin Islands Water and Power Authority issued an apology Thursday, saying its absence from Wednesday's Senate hearing was not a snub but a misunderstanding.
Senators in the Committee on Government Operations and Consumer Protection voted unanimously to subpoena the Authority after WAPA Chief Executive Officer Andrew Smith and Board chair Kyle Fleming did not appear as requested. It was the third time in a row, the senators said.
In a written statement Thursday, WAPA said the no-show was a misunderstanding between Authority officials and the office of Sen. Carla Joseph.
A Sept. 6 letter from Smith to Joseph read at the hearing Wednesday said WAPA requested the meeting be deferred to October or early November. It said WAPA officials were gathering proposals from solar developers, a process that would likely continue into early October. The Authority wanted to present a comprehensive and accurate picture to the Committee, the statement said.
Joseph's office responded to the delay request a day later, according to WAPA, asking for specific dates in October or November.
"The active and ongoing dialogue between Senator Joseph's office and the Authority provided the understanding that a new date was acceptable and being coordinated," WAPA said in its statement. "The Water and Power Authority reiterates that it remains committed to transparency and is in no way declining to appear before the committee."
If forced to testify before all the information was gathered, WAPA said, its only answer to nearly every question would be: "The Authority is unable to answer the question until all details are known and analysis is complete," according to the statement.
WAPA officials said they were committed to transparency and were not issuing any solar contracts at this stage. The Authority sent what it said was the wording of the letter to Joseph:
"The Virgin Islands Water and Power Authority (the "Authority") thanks you for the invitation to testify before the Committee on Government Operations and Consumer Protection (the "Committee"), concerning, among other things, the status of the Authority's alternative energy source initiatives. However, the Authority is currently in the process of receiving indications of interest from a number of both global and local renewables developers. While some developers are still finalizing their scope of interest, others were invited to clarify key points in their submitted materials. Once complete, the Authority will then develop an apples-to-apples comparison of the competing proposals."