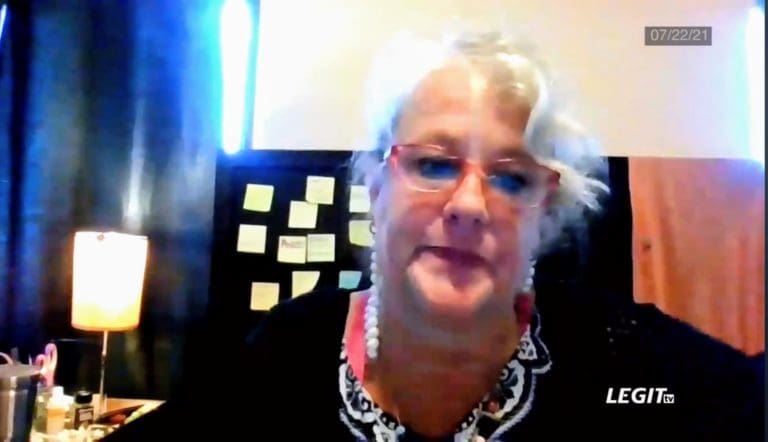 Three separate bills offering protections for children, like the requirement of counseling for anyone convicted of child neglect or abuse, were forwarded by the Rules and Judiciary Committee during Thursday's hearing.
"We must recognize that child abuse is one the most pervasive violations of human rights, one of the least prosecuted crimes, and our greatest threat to lasting peace and community well-being," Cacki Barrett said, testifying on behalf of the Family Resource Center. "Without intervention, prevention, and education, our children remain vulnerable to threats to their safety and healthy development. The bills presented today will help address and alleviate family violence in our territory while sending a message that the quality of life for our children depends on all of us."
Bill No. 34-0030, if adopted into law, would remove a non-functional passage of V.I. law granting the Family Division of Superior Court power of approval of underage marriage from the V.I. Superior Court. Such marriages are already banned in V.I. law. While bills 34-0031 and 34-0032 each stipulate mandatory counseling for those convicted of child neglect or abuse.
Often, Barrett said those who are convicted of crimes involving children would benefit from counseling as often many of them simply lack the knowledge of how to manage the stress and demands placed on them from having children.
"There is no harder job in the world than parenting. Even with the best intentions and skills, the day-to-day tasks involved in raising children can be draining on emotional, physical and financial resources of parents and caregivers," Barrett said. "When adults are faced with situations that require the use of coping skills that have not been learned or developed, child abuse and neglect often result. Requiring offenders to receive counseling can help."
The commissioner of the Department of Human Services, Kimberley Causey-Gomez, was unable to attend the hearing but her testimony was read during the hearing, offering full support to the measures.
However, Causey-Gomez said while Human Services supports the counseling requirements within the bills, parenting class mandates should not be added to the criminal statute.
In written testimony she said the family court judge orders rehabilitative and ameliorative services to help parents and protect children. "The family court is the better vehicle to address court-ordered parenting classes or other supports needed for the protection of the child," she said.
Similar to the family court, the overall aim for each of the bills is to better protect U.S. Virgin Islands youth. And while parenting classes may be better left to a judge, Barrett agreed counseling was necessary to stop the cycle of abuse before it occurs.
"These two bills mandating counseling for perpetrators of child abuse offers a system by which offenders can learn strategies for overcoming and eliminating abusive behavior patterns," Barrett said. "It is a big step in making sure our community has the types of resources in place that protect and support children and their families. Through the process of investing in social solutions, including the implementation of laws and policies, parenting programs and changing the harmful cultural norms, we can change the lives of our most vulnerable population.
Bill No.'s 34-0030, 34-0031, and 34-0032 were all supported unanimously by the committee, each voting in favor of all measures.
Sens. Novelle Francis Jr., Kenneth Gittens, Franklin Johnson, Carla Joseph, Steven Payne Sr. and Milton Potter were present for the hearing. Genevieve Whitaker was absent. Additional non-committee members also attended the hearing.