The Youth, Sports, Parks and Recreation Committee advanced legislation on Tuesday that would, if signed into law, allocate $375,000 toward the construction of Americans with Disabilities Act-compliant ramps or walkways on at least two beaches in each island district.
But the reality of beach access for all beachgoers is nearer than most could predict, the senators learned, as Sports, Parks and Recreation Commissioner Calvert White reported that AccessMats and beach buggy wheelchairs have been procured and are awaiting installation for five separate beaches.
AccessMats are portable and removable roll-out access routes that can be used in a multitude of applications for individuals of all abilities, White said. The department applied for a $50,000 grant through the Department of Planning and Natural Resources and used the funds to purchase the AccessMats and beach buggy wheelchairs, which are made to traverse sand and act as flotation devices in the water.
Five beaches in the territory were then marked for potential sites to install the AccessMats. White said these potential locations are Coki Point, Lindberg Bay, Magens Bay, Cramers Park and Fort Frederick Beach.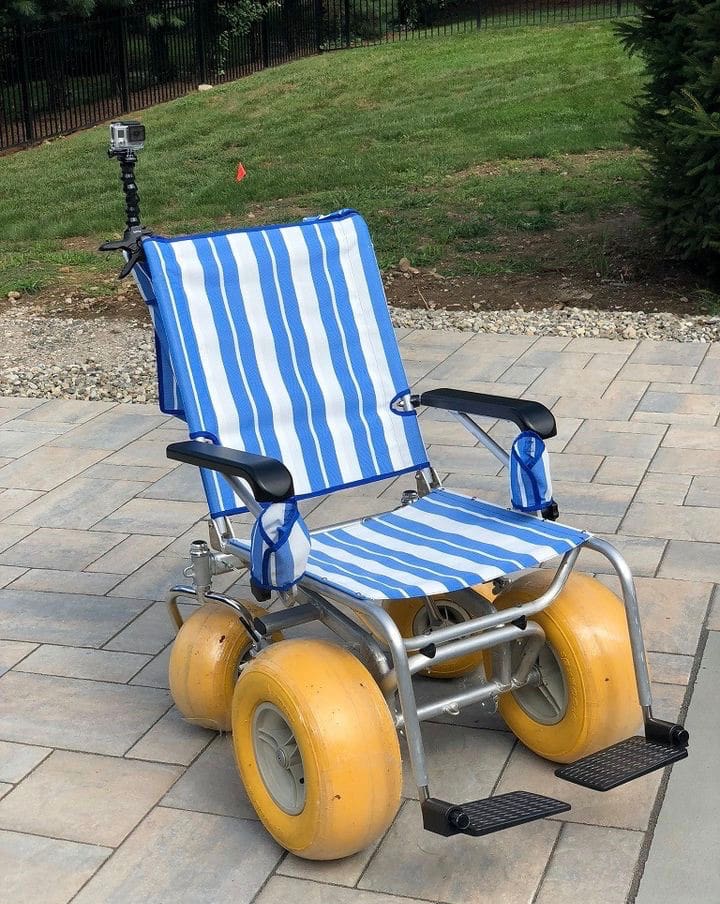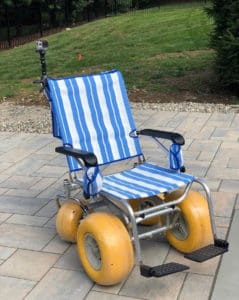 "I am pleased to report that DSPR has received the AccessMats and beach buggy wheelchairs for the five mentioned beaches and has the equipment in storage. ADA Coordinator Henley and I decided to postpone the rollout of the mats and installment of the buoys until we could secure funding to construct transfer platforms and the 2020 hurricane season comes to an end," White said.
The mats are lightweight and easy to install, White said, and can be installed or removed in a matter of 10 minutes per roll by two people, "making them easy to be removed before or after a hurricane or threat of inclement weather."
He added that the material requires little to no maintenance and sought to procure the mats quickly as "it was a no-brainer that this was a project that we needed to pursue as soon as possible."
Sens. Steven Payne Sr. and Oakland Benta sponsored the measure to construct the ADA-compliant ramps and walkways. If signed into law, it would make it possible for individuals with disabilities to access to some of the territory's beaches. Payne said an amendment was added to the bill designating funding sources as the respective districts' Capital Improvement Funds, with $125,000 allocated for each major island – St. John, St. Thomas and St. Croix.
"As a society, we sometimes tend to forget about our disabled population," Payne said. "Most of the time when we think about disabled, we tend to associate them with being a senior. However, people with disabilities span the entire gamut of the disabled community, from children all the way to the elderly. Our oceans are recreational and therapeutic; however, our disabled citizens are not given the opportunity to enjoy or partake of the soothing, healing effects that our Caribbean waters possess."
Sens. Javan James Sr., Payne, Stedmann Hodge Jr., Kurt Vialet, Dwayne DeGraff and Athneil Thomas were present for the hearing. Sen. Janelle Sarauw was absent.