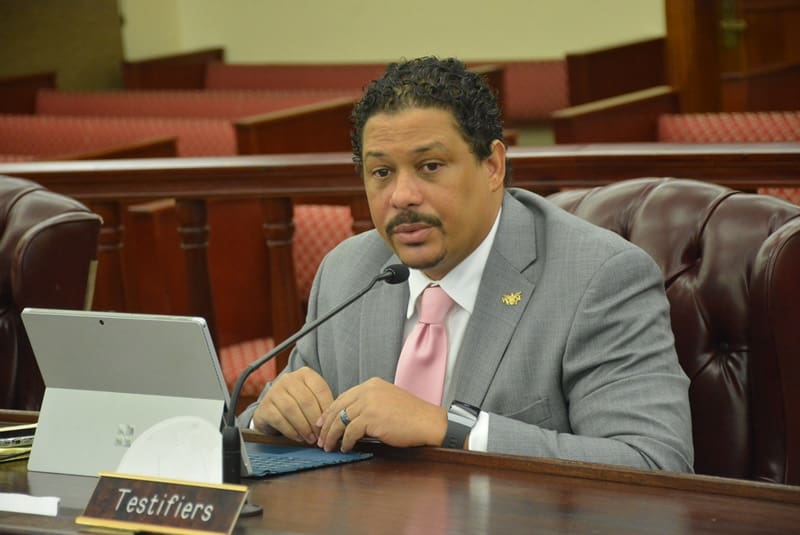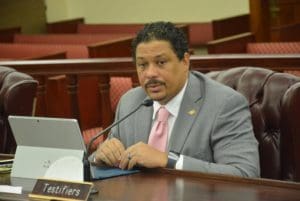 A Senate committee on Friday approved by a 5-2 vote Bill No. 33-0108 which, if signed into law, would require owners of shoreline property to provide suitable public access. The legislation calls for fines if owners fail to comply and grants the Department of Planning and Natural Resources the ability to both investigate and enforce.
But Planning and Natural Resources Commissioner Jean-Pierre Oriol suggested the measure before the Senate Committee on Government Operations, Consumer Affairs, Energy, Environment, and Planning may be unconstitutional.
Oriol questioned whether the bill as written would hold up when challenged under the Fifth Amendment's Takings Clause.
"The Fifth Amendment Takings Clause provides that private property cannot be taken for public use without just compensation. Simply put, the government cannot use a person's private property without providing compensation, and in this bill and proposed amendment not once does it address compensation," Oriol said.
"Private property owners have the right to exclude people from their property," and should the V.I. Government use private property for a public purpose then it would have to either buy an easement from the property owner or take a portion of the property via eminent domain, Oriol said.
The commissioner also said the bill raises a question of legal liability.
"With respect to liability, if a third party is injured while using the public access, then who will be liable for the injury, the government or the property owner?" he asked.
Ultimately, Oriol said, while the department understands wanting to ensure the right of access to the shoreline for all Virgin Islands residents, "the bill as drafted creates a number of challenges for implementation, but more importantly, does not withstand the 'takings' test under the Fifth Amendment of the Constitution."
Sen. Kenneth Gittens said while he supports any measure that ensures the rights of residents to access all beaches in the Virgin Islands, he had concerns over the legislation "as it puts the burden on the property owner."
"I truly want to support this measure, but there is enough stress on property owners already … and now we are saying to the property owner you have to provide access to the public. Why isn't that done by the government ahead of time to ensure that there is public access to these beaches," Gittens said.
But Sen. Alicia Barnes, a co-sponsor of the bill, said the measure would be important in battling racism.
"Environmental and real estate regulations at times may be used as the new frontier for promoting systemic racism. As such, we must always consider the rights of citizens and socioeconomic implications when enacting and enforcing environmental and real estate laws."
Ultimately, the legislation was advanced to the Rules and Judiciary for further action.
Sens. Barnes, Myron Jackson, Marvin Blyden, Allison DeGazon, and Athneil Thomas all voted in favor of the measure, moving it on to the Rules Committee. Sens. Gittens and Javan James Sr. voted no.