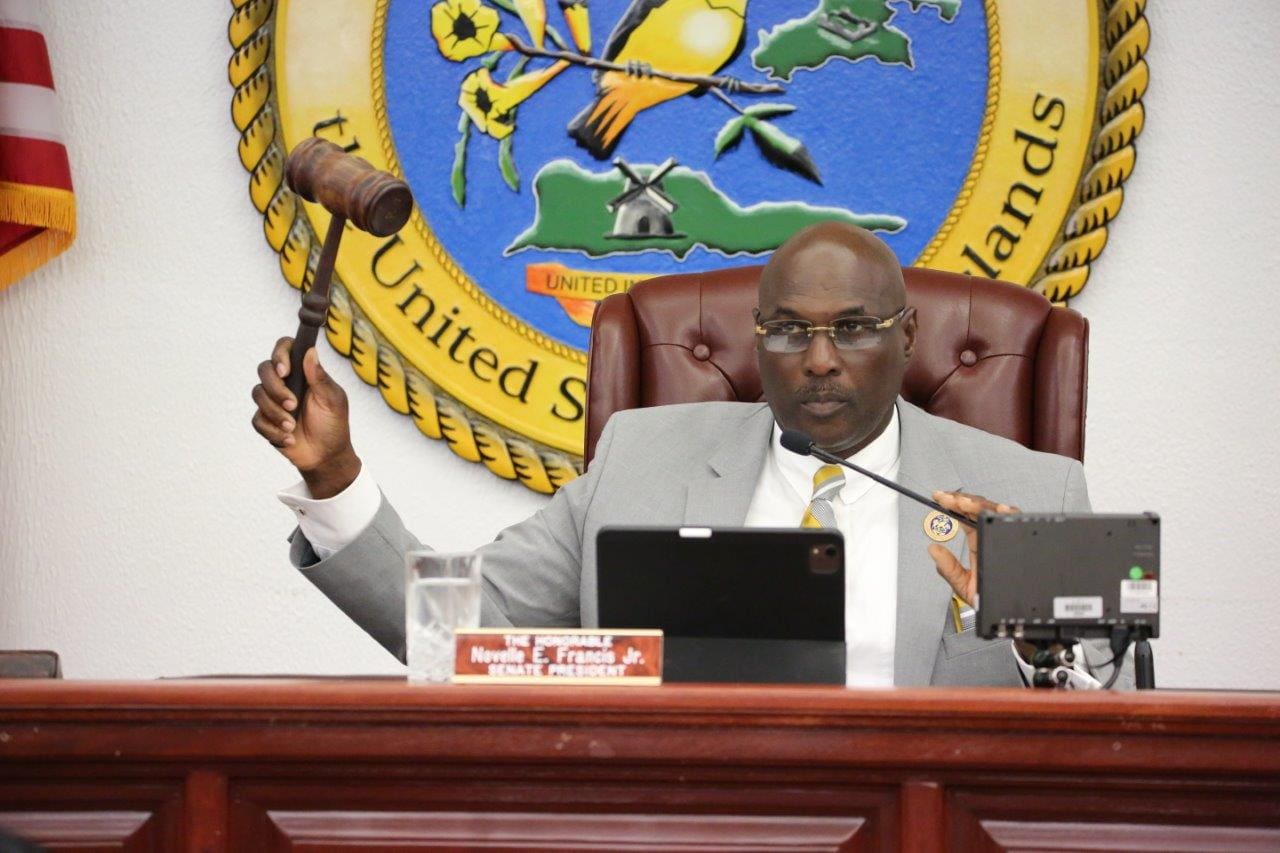 Tuesday, in a legislative session that was not on the calendar at the beginning of the week, senators approved four appointments and passed three measures honoring residents.
The nominations by Gov. Albert Bryan Jr. and approved by the Senate included Sandra L. Setorie as executive director of the Public Services Commission and Clement "Cain" Magras and Laura Nichols-Samms to the Public Services Commission. Nichols-Samms was approved despite an unfavorable recommendation from the Rules and Judiciary Committee. Senators have expressed concern that some appointees don't have specific expertise in the areas they oversee. Sen. Angel Bolques Jr. said Nichol-Samms was "a very dedicated individual" who could make "balanced decisions."
Sen. Kenneth Gittens said he appreciated Nichol-Samm's willingness to serve but could not support her because of a lack of technical expertise. He was one of the four senators voting against her appointment.
Kasima I. Knight-Hodge was also approved as a member of the V.I. Real Estate Commission, District of St. Thomas.
The bills that only need approval from the governor now would honor Wayne "Facts Man" Adams, Aliyah Boston, and former Senator Almando "Rocky" Liburd.
Adams is credited in his bill for "articulating and bringing events of historical significance to the people of the Virgin Islands."  The bill also says that the bridge at the Nadir intersection on the island of St. Thomas should be named after Adams.
The bill honoring Liburd for his service to the people of the Virgin Islands also calls for a renaming. If the governor approves, the North Shore Road on St. John will be named the Almando "Rocky" Liburd Drive.
The resolution concerning Aliyah Boston recognizes her for her "accomplishments in girl's and women's basketball, her contribution as an ambassador for the territory."
The senators also passed bills alleviating Frederiksted's problems receiving potable drinking water.
During the long day, the largest appropriation was $17 million to the Port Authority to dredge the Charlotte Amalie Harbor.
Sen. Dwayne DeGraff, noting tourism's contribution to the territory, said, "The dredging must be done."
Sen. Ray Fonseca said yes, the dredging must be done, but added that a conversation must be started about the cruise lines paying for some of the future dredgings.
Sen. Marise James was the only senator not attending the session.