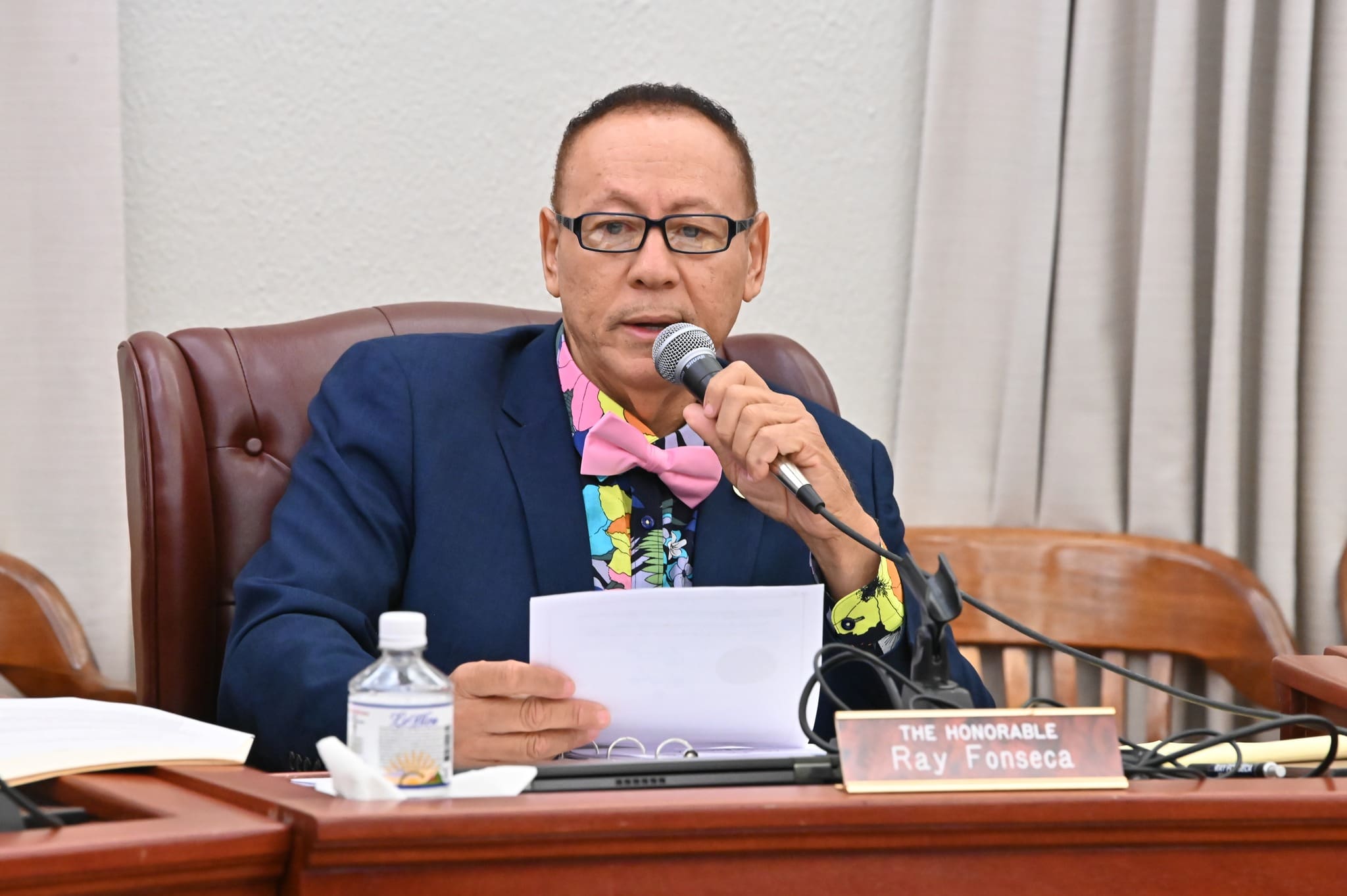 Service providers found themselves in the line of fire during Sen. Marvin A. Blyden's Housing, Transportation, and Telecommunication Committee hearing on Monday. Sen. Ray Fonseca took aim at Geraldine Pitt, chief executive officer of Viya, when it came to internet speed vs. price. 
Pitt, testifying on behalf of Viya's initiatives, said the company is aimed at delivering improved products and services to Virgin Islanders. At the center of their strategy is the V.I. Fiber program, which deployed fiber deeper into their network and upgraded the network to be 10 times faster than its predecessor.
"Viya is now offering 1Gbps Internet service to most of the territory, the increase in upload speeds with our 1 Gbps download speeds with 400 Mbps upload speeds," said Pitt.
Fonseca stated that in the internet era, connectivity is highly important. 
According to Fonseca, an internet download speed test was conducted by his son resulting in a download speed of 4.74 megabytes, for which the senator is paying $113.98 a month for 100 megabytes. Fonseca further explained that after getting his results, he called his other son (Mario) on the mainland and he is paying $70 per month for 73.33 megabytes of internet speed.
"Ms. Geraldine Pitt, when can I get my 100-megabyte speed available that I am paying for?" asked Fonseca.
Fonseca, quoting the Senate testimony of Stephan Adams', president and CEO of viNGN, Inc., and Bala Balakrishnan, Liberty's general manager, took aim at Rupert Ross, director of the Bureau of Information Technology and chief information officer for the V.I. government.
Testimony from Balakrishnan indicated that Liberty may be facing a potential loss of $84.5 million in FCC funding due to issues completing its buildout in the USVI.
According to Adams, "Twelve years ago 10 Megabytes per second was considered high-speed Internet, and today, high-speed Internet is 100 times greater at a fraction of yesterday's costs." 
Ross, much like Pitt, was also unable to answer Fonseca's overall questions of, "Do you have a timeline to address overall proposals and bids, who is in charge of coordinating vINGN and all these things in line?"
"We here in the Virgin Islands are paying more and we are getting less," said Fonseca.
"viNGN is actively deploying free community Wi-Fi throughout public places in the territory under a $10.8 million ARPA and $582 thousand CARES Act grants. We have installed 68 free Wi-Fi hotspots with over 200 access points and counting," said Adams.
A list provided along with Adams' testimony displayed the areas in which the Wi-Fi is currently active, which sparked concerns for Blyden. "Why have you not covered all of the housing communities?" asked Blyden.
In his response, Adams said, "It's not on the top of the list but will be moved next week after the airports."
Sen. Marise James stated that her overall concerns are the poor and technologically disadvantaged and the fear that telecommunications would create a cap, as vINGN should not be promoting development since it is the responsibility of the government of the Virgin Islands.
James asked Adams, "What is your development strategy that incorporates telecommunications in this territory, specifically with driving the economy in terms of service-producing industries?"  
Adams stated that they only have 10 customers and BIT, Viya, and Liberty are three of the 10. "It's through those customers that we touch the community. Government has a role to play and the role of the government is to get out of the private sectors way and support the private sector where it can."  
James said, "The Government's role is to protect its people."
Sens. Marise C. James, Angel L. Bolques, Marvin A. Blyden, Samuel Carrion, Dwayne DeGraff, Ray Fonseca, Carla Joseph, Novelle Francis, Donna Frett-Gregory, Kenneth L. Gittens, Diane T. Capehart, and Javan James were present at Monday's hearing.