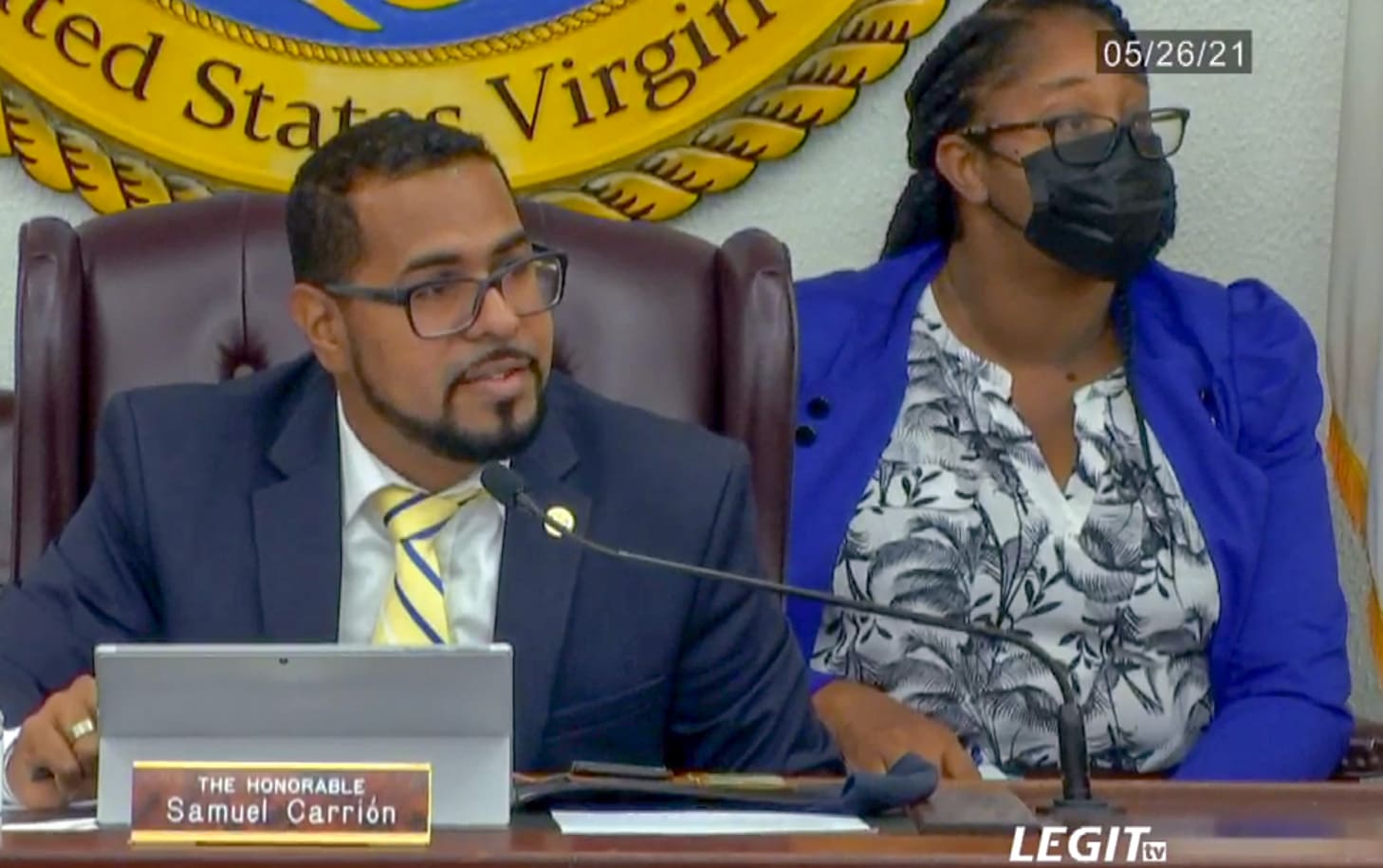 Parents who want to have a child attend one of the Department of Sports, Parks and Recreation summer camps this year should not hesitate.
The camps begin on June 14 and, although they will not be virtual like last year, they will have some COVID-19 restrictions.
According to Calvert White, commissioner of the Department of Sports, Parks and Recreation, some of the camps which pre-COVID-19 had as many as 100 participants will now be limited to 25 participants or, at most, 50 participants. Per COVID-19 restrictions, camp sizes will be limited, and it will be "first-come, first-served." White testified to the Committee on Youth, Sports, Parks on Wednesday that, even if a parent had registered a child for a camp, if the parent had not paid the registration fee before the camp filled up the child would not be able to attend the camp. The cost for children in the programs will be $125 for the first child in the program and then $100 for additional children.
White said, "While we know the department's summer camp remains one of the most sought-after summer camps, our camp numbers will decrease tremendously due to COVID-19 guidelines."
The campsites and programs the department is offering starting June 14 are as follows:
On St. John in Cruz Bay; an outdoor adventure summer camp.
On St. Thomas: Alvin McBean Sports Complex – a sports camp including basketball, softball, baseball and volleyball. Emile Griffith Park, Joseph Aubain Ballfield and Kirwin Terrace Ballfield will have baseball camps. Winston Raymo Center will hold a cultural and arts camp. Lionel Roberts Stadium with host conditioning and training soccer and football camps; and a girls softball camp. Lockhart Elementary School will host cheerleading, dance and gymnastics camps.
On St. Croix, D.C. Canegata Park will feature marine, tennis, baseball, basketball and an elite baseball ages 13-17 camp. At Rudy Krieger Complex, basketball and softball programs along with elite softball ages 13-17 camp will be offered. At Isaac Boyne's Complex, youngsters can learn about basketball, softball, football and lacrosse. Renholdt Jackson Recreation Complex will house a marine camp, baseball camp and basketball camp.
Although senators generally received White's testimony favorably, Sen. Samuel Carrión, who chaired the committee meeting, was one of several senators who emphasized that more focus should be put on marine programs – both water sports and water recreation.
Sen. Alma Francis Heyliger was also concerned about families who might not be able to afford the program fees. White said he heard little from people who could not afford the programs. Heyliger said the people who felt they could not afford the program probably just remained silent. She said his department should advertise to residents that there were grants available for parents who could not afford the fees.
Senators also heard from Celvin Walwyn, deputy commissioner of the Police Department, and Sgt. Samuel Gittens. They provided an update on the department's programs and its Crime Prevention Bureau. The pair reported on youth-based services such as Weed and Seed, Police Athletic League, Explorers/Pre-Cadets and Drug Education for Youth. The testimony appeared to indicate that the programs were running.
Steven D. Payne Sr. said the programs were "non-functional" on St. John.
Sen. Carla Joseph stated about one of the community centers where a program was supposed to be taking place, "There is no activity in Bovoni."
The testifiers then stated that the programs would not be active until June 14.
Sen. Franklin Johnson expressed concern that the testifiers had no data on whether the programs were successful. He said, "This is very sad. How can we find out what's working and what's not working?"
Sen. Payne questioned the testifiers on whether they were doing enough to find and recruit into their programs the young people who were at-risk – students who were getting into trouble or had troubled home settings.
Senators also said information on the police department's website was out of date and inaccurate.