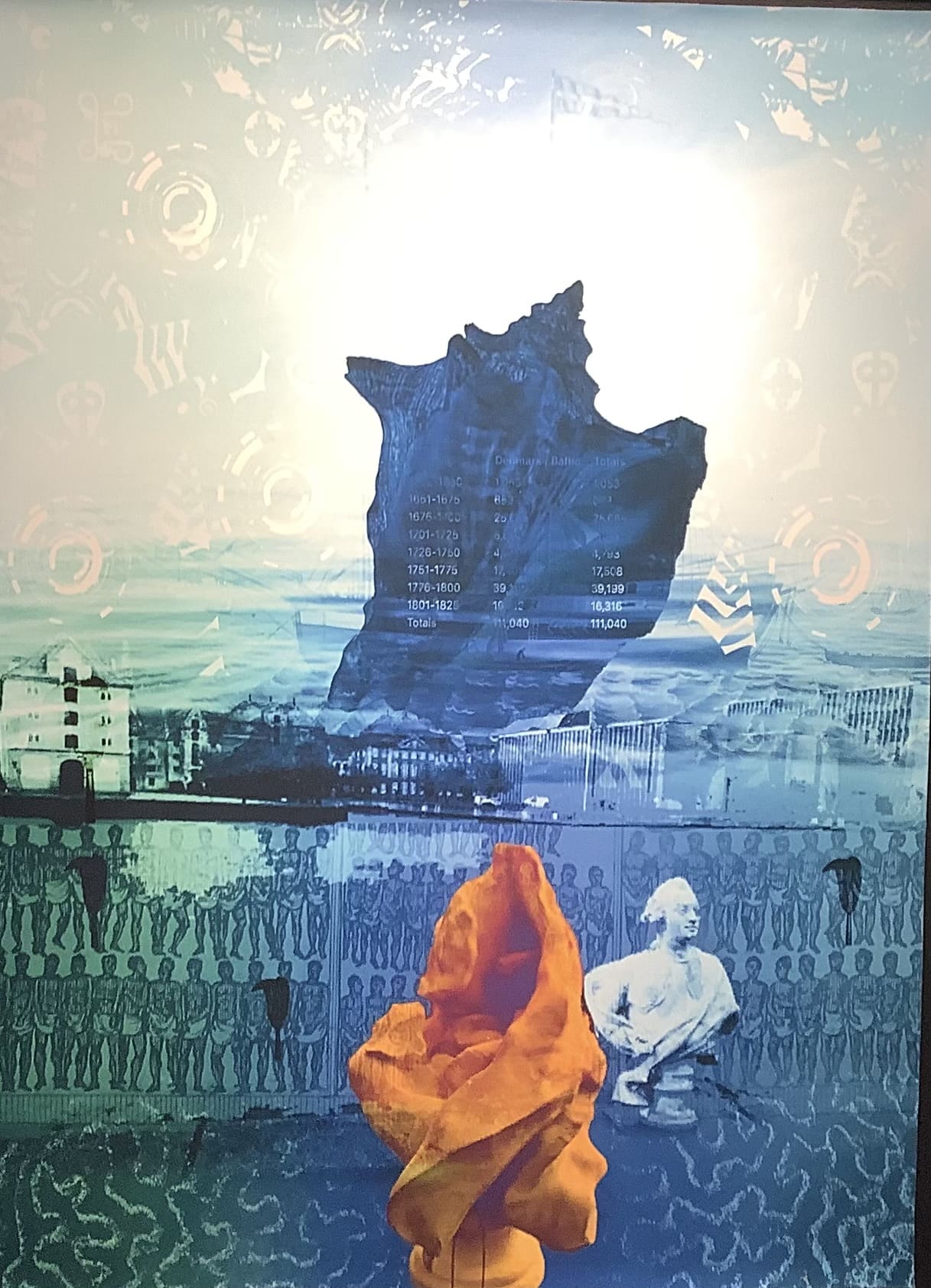 Friday the 13th did not start out well as a workday for Brenda Tyrell, manager of the St. Ursula's Senior Center at the Anglican Church in Cruz Bay.  The generator had conked out, and she was already improvising ways in the water-damaged facility to cook and distribute 60 meals to seniors, shelter residents, and regular clients of the Meals on Wheels Program.
Fortunately, two members of the U. S. Army Corps of Engineers, bearing the names "Flynn" and "Neary" on their camouflage uniforms, were still deployed to St. John.  Their unit has spent the weeks since Hurricane Irma coaxing broken-down generators back into operation to energize schools, sewage pumps, and medical facilities throughout the island.
Within a couple of hours of their arrival, Flynn and Neary had the generator at St. Ursula's chugging along.  Tyrell and her two cooks could at least run the fans in the kitchen and power up the refrigerator as they prepared the hot lunches seniors and others in the community have come to depend on.
Tyrell and her staff usually provide meals for the C. Warren Smith Multipurpose Center located underneath the Anglican Church, the senior center in Estate Adrian, and the Meals on Wheels program.  Because of major damage to the church, the program was halted for two weeks following Hurricane Irma.
[adrotate group="6"]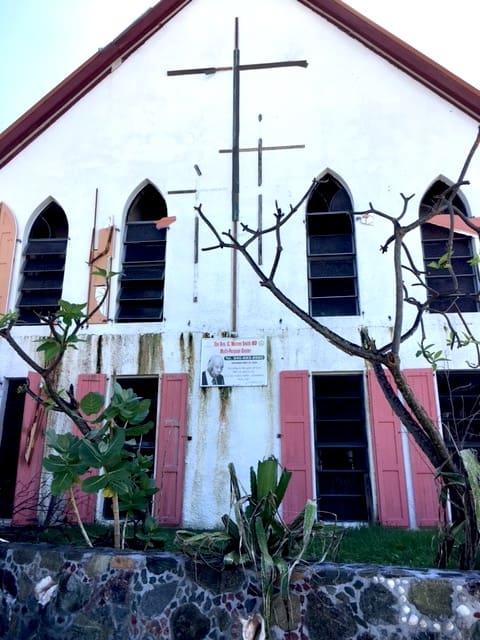 By September 18, they were back in business, cooking fish and fungi, chicken and rice, and other menus approved by the Department of Human Services. "I always get the good food," said Icelma Peters, a member of the Retired Senior Volunteer Program.
Although all the walls are intact, St. Ursula's Church was heavily damaged by the September 6 hurricane.  The tall steeple lays toppled in sections alongside the entrance.  The sun shines through gaping holes in the roof, and when the rain pours – as it has lately – the entire building floods.
The Multipurpose Center, usually a place for seniors to meet for meals, crafts, presentations, and outings, is too buggy and wet for gatherings.  Antonia Chemont, the Meals on Wheels delivery person, now brings meals to the seniors who are still on island, including 102-year-old Pauline Thomas.
"Some of the seniors have left the islands, but the ones that are here are happy to see me," said Chermont.  "They like to talk."
Tyrell said the seniors tell her how grateful they are for sending Chermont with their food.  "They say Antonia is very kind and mannerly."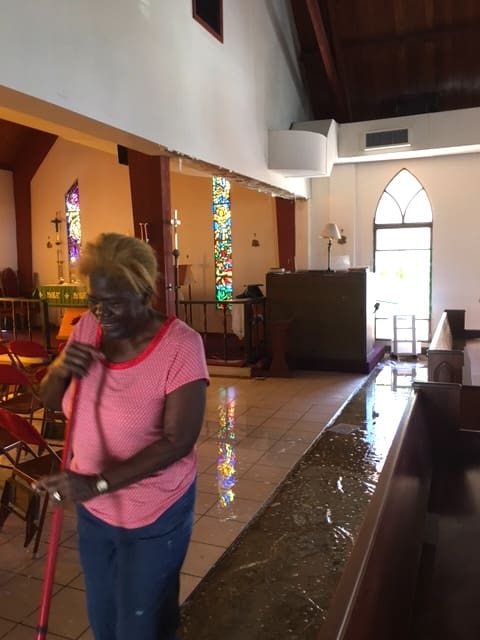 "I'm going to be their age someday," said Chermont, smiling at the compliment, "so I have to be nice."
Meanwhile, upstairs in the church, Cleamena Duncan, the junior warden, sweeps gallons of water off the floor and out the doors of the flooded facility.
Duncan said the congregation, which was greatly reduced following the storm, has been meeting since the second Sunday after Irma.  Services are now being held every Sunday at 9 a.m.  "It's good to get back to services," she said.