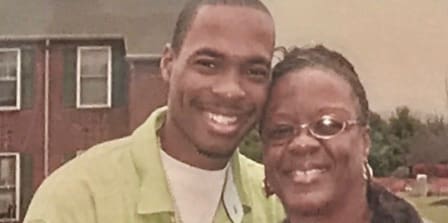 "If you are motivated by loving kindness and compassion, there are many ways to bring happiness to others right now, starting with kind speech." – Vietnamese peace activist and Buddhist monk, Thich Nhat Hanh
September is Suicide Prevention Awareness Month. Organizations and individuals across the U.S. and around the world are raising awareness by changing the conversation from suicide to suicide prevention, to actions that can promote healing, help and give hope.
"Right here at home in the U.S. Virgin Islands, the community is grieving with many losses during the past few years," Caribbean Volunteer Services founder Laurie Christian said.
The closing of Hovensa, Hurricanes Irma and Maria, repeated gun violence and the COVID-19 pandemic with the resulting deaths have traumatized the territory, Christian said. Many are feeling depressed in the aftermath.
"It's time for us to take a moment to share an encouraging word and give some upliftment through kindness and compassion. No one is exempt from the despair and isolation brought about by these occurrences," she said.
The National Suicide Prevention Lifeline says a support system is vital when others need help. #BeThe1To is Lifeline's message, which spreads the word about actions we can all take to prevent suicide.
"We can help," Christian said. "We all have a part to play. We make choices every day. Choose to be kind. Choose to listen. Choose to be patient. Choose to help."
Shermaine Samuel has found a way through her own grief to help bring suicide prevention awareness to her community by possibly touching someone who is going through the pain of depression.
"I reach out to other families so they will not feel the suffering I've felt because of suicide. Depression is real," Samuel said.
Samuel lost her son Leo Emanuel King to suicide in 2010 when he was 20 years old.
"I am speaking out about it. I'm not afraid to talk. If I can touch someone, there is one less person who will go that route," she said. "I could not make it without the Almighty."
In honor of King, Samuel has been sharing her love of cooking and, for the sixth year, she invites the community to share in her meals during Suicide Prevention Awareness Month.
A community worship service at 9:30 a.m. Sunday, Sept. 19, at Lord God of Sabaoth Evangelical Lutheran Church in downtown Christiansted will honor the life of Leo Emanuel King. Finger food, refreshments and a snack bag will be provided at the end of the service.
"It's important we send the message out that suicide is not the way. There is always help, other options," Samuel said.
The National Alliance for Mental Illness and the Veterans Administration Caribbean Healthcare System are in alignment with Lifeline. Throughout September, NAMI will highlight "Together for Mental Health," which encourages people to bring their voices together to advocate for better mental health care.
The VA Caribbean Healthcare System encourages all veterans to seek help, as part of the Suicide Prevention Awareness Month events.
"Our veterans are leaders and resilient, but everyone needs assistance at some point, either to speak with peers, receive clinic support, counseling or something else. The VA Caribbean Healthcare System is here to help," Suicide Prevention program coordinator Rosa I. Gonzalez-Santos said.
The Family Resource Center's mission is to provide aid and counseling to victims of domestic violence, sexual assault, child and elder abuse. The staff was trained in suicide prevention during COVID, "although suicide prevention is a byproduct of what we do," child and youth therapist Cacki Barrett said.
"The largest suicidal age group nationwide is 18-25 years," according to Barrett.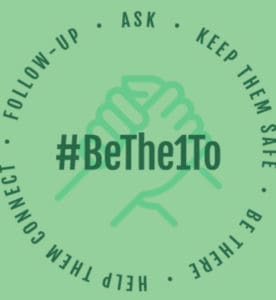 Young people experience a feeling of victimization, especially children and teens. The feeling that life "sucks" can lead to varying degrees of suicidal thoughts, Barrett said.
"Some of the youth might just want to go to sleep and wake up and life is better," Barrett said. The scenarios vary – it's a continuum. "My dad has a gun…or I have pills."
Barrett described it as, "I just want to die, but I don't have a plan" – versus – "I just want to die and I have a plan."
"We follow up with questions: What method will you use? What is your timeline? Do you have a concrete plan?"
According to Lifeline, research shows people who are having thoughts of suicide feel relief when someone asks after them in a caring way. Findings suggest acknowledging and talking about suicide may reduce rather than increase suicidal thoughts or speculation.
For help, contact:
The National Suicide Prevention Lifeline: 800-273-8255, available 24/7.
VA Caribbean Healthcare System: 787-622-4822 or 866-712-4822 (available 24/7).
Family Resource Center: 340-776-3966.
Nationally Registered Hotline: 340-776-7867.