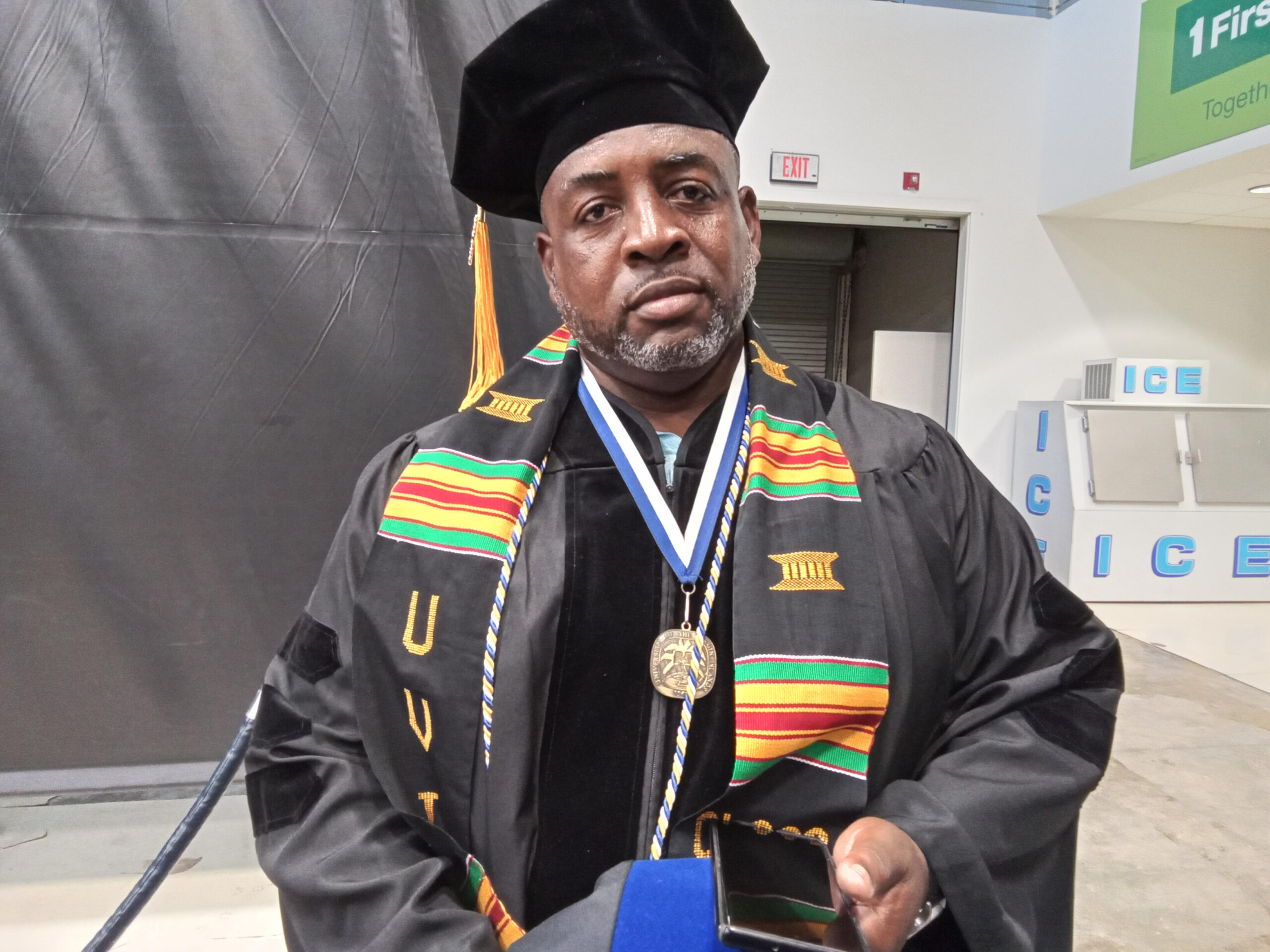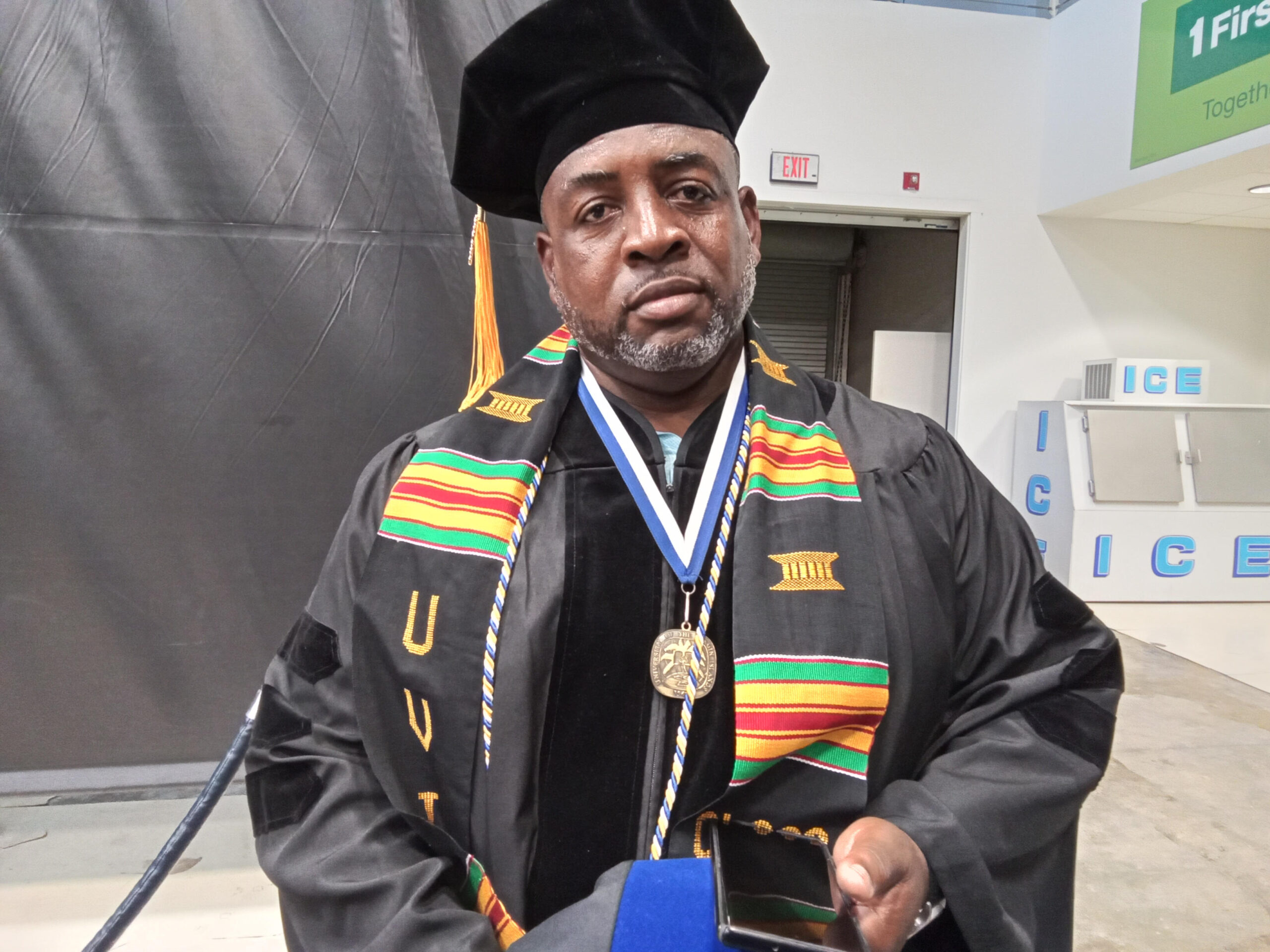 Sgt. David A. Cannonier successfully defended his dissertation at the University of the Virgin Islands, St. Thomas campus, on Friday, April 28, 2023. He was a member of Cohort 1, the first group of scholars selected for UVI's doctoral program in Creative Leadership. His topic, 'An Analysis of Police Perception of Crime Occurrences and Behavioral Responses Following the 2017 Hurricanes in the USVI,' is unique because it examines the lived experience of officers following natural disasters. Cannonier's defense included Item Response Theory and Correlation Analysis, two competing analyses to interpret his data.
Through his successful defense, Cannonier became the first sworn personnel on active
duty to earn a Doctoral Degree in the Virgin Islands Police Department. Cannonier is a 20-year veteran of the VIPD, a former Assistant Chief of Police, and a Special Assistant to the Police Commissioner. He is the Citizen Complaint Investigation Inspector (CCII) in St. Thomas/St. John District. Additionally, in 2016, Sergeant Cannonier began teaching Psychology at UVI as an Adjunct Professor.
Mario Brooks, acting commissioner, congratulated Cannonier. Brooks said, "It is with pride that we congratulate Sergeant David Cannonier who now holds the title of Ph.D. Sergeant Cannonier has been a model Officer and Supervisor within the Virgin Islands Police Department. He has held several notable positions throughout his years as a member of the team. His most recent accomplishment that of being the first sworn Officer to earn a Doctoral Degree. We stand with Sergeant David Cannonier, Ph.D. and his family as he continues to serve this community with distinction. Thank you Dr. Cannonier for your service and we look forward to continued service above and beyond the call of duty".
Congratulations to Sergeant David A. Cannonier on an outstanding educational
accomplishment. The VIPD supports the educational advancement of its personnel by
providing tuition reimbursement. The VIPD continues to attract more young individuals with
higher education with competitive salaries and benefits. The starting salary immediately out of the academy is $40,953. For more information, visit www.vipd.gov.vi.