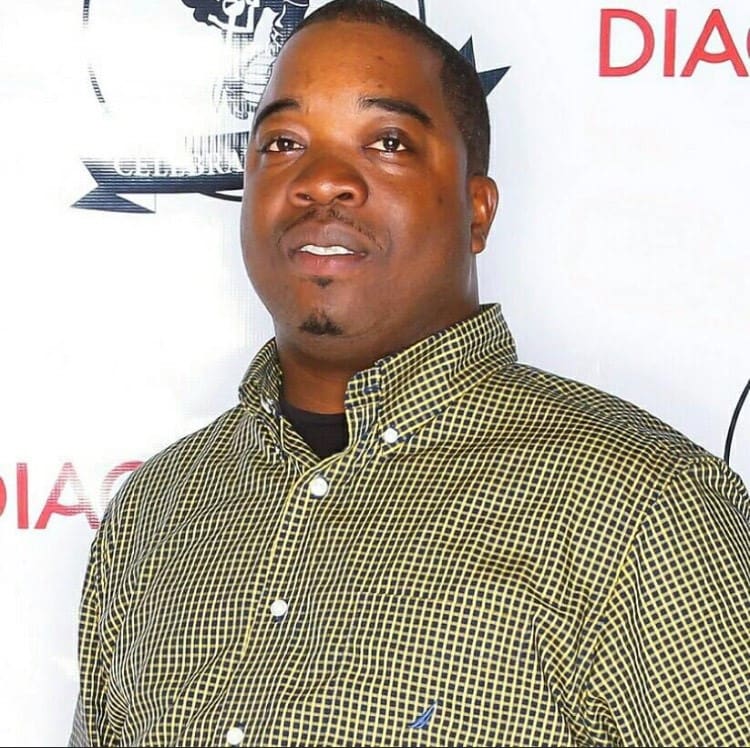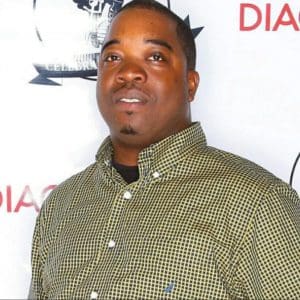 Shane W. Pelle, also known as "Shanie," died on Oct. 10 on St. Croix.
He is survived by wife, Susana Perez Tejeda; mother, Sherill G. Pelle; father, Edward Wellington Pelle Sr.; daughters: Darlenys Rosario Perez and Shae G. Pelle; grandchild: Jaycob Rosario; step-grandfather, Vanroy "Benji" Benjamin Sr.; sisters: LaRiesha S. Browne, LaShawna B. Pelle, Natacha Maldonado and Shamarra M. Poncè; brothers: Charlesworth Pelle, Edward W. Pelle Jr., Shawn W. Pelle, Devon L. Pelle, LaMar B. Pelle, DeWein S. Pelle, Edward Frazer, Danley Marshall, Cliff Jaggernauth, James Matthews Jr., Ala Hannun and Michael Matthews; and nieces: Sophia M. Pelle, Yamaira Balbuena, Magdalena Balbuena, Yomeri Perez, Franchezca Suero and A'Marie Doward.
He is also survived by nephews: Ky-Mani J. Goodings, Ray'Hiem M. Browne-Felix, Elijah Pelle, Rafael Perez, Richard de la Cruz, Armani Doward, Nathan and Nathaniel Camacho; aunts: Joycelyn Gwendolyn Rhymer, Gleneth E. Elliott, J. Wendy Benjamin, Juliette Dorsette, Dorothy Pelle, Carol B. Samuel and Geraldine Weekes; uncles: Allan Rhymer, Esworth W. "Pucky" Elliott Sr., Vanroy "Bobby" Benjamin Jr., Rupert "Wingy" Pelle and John "Esso" Pelle; great aunt, Linda "Bonita" Shaw; great uncles: Evrod Samuel and Vincent Benjamin; brother-in-law, Johnny Perez; sisters-in-law: Leidy M. Pelle, Ingrid Perez Tejeda and Grecia Segura; god-sisters and godbrothers: Gail Browne, Germaine McFarlande, Glen Browne and Glentis Browne; and godchild, Caliyah Matthews.
More survivors are cousins: Michael Reynolds, Elwin Elliott, Jelani Hall, Alex Pelle, Cadeem and Caleed Phipps, LaToya Williams, Shameka and Sapphire Joseph, Janai and Ajai Benjamin, Diane and Denecia Weekes, Dominque Williams, Journei M. Young, Jaden, Deija and Aiden Hall, Alvarine Brown, Cecily and Maudlyn Joseph.
[adrotate group="6"]
Other survivors include special friends and relatives: Luis Ortiz Sr., Deleno "Danny" Burroughs, Je'Nee Allen, Colleena "Tweedy" Julian, Lydia Burke, Hannah Matthews, Sherryann Richards, Lisa Ann James, Akram Abed, Jamal Abed, CJ McKnight, Anthony Matthew, Tanisha C. Francis, Anthony Hector, Jr., Shaniffa Christian, Litus Marshall, Derrick L. Felix, Resha Phillip, Debra Herbert, David Nestor, Cody Thomas, Brenda Benjamin, Tracey Connor-Corke, Perry Jones, Cynthia Arnold, Ivy Dorsey, The Management and Staff of Diageo USVI, Pelle's Towing Truck Drivers and Sharleen Nestor.
There will be tributes from 9 a.m. followed by funeral service at 10 a.m., on Friday, Oct. 22, at Altona Baptist Church located at No. 20 Montpellier, Northside Road., Christiansted, VI 00820. Interment will be at Kingshill Cemetery.
Due to COVID-19 pandemic and public health regulations, all attendees must wear a mask and adhere to social distancing guidelines.  Entry will be restricted if guidelines are not followed.