The St. John Festival and Cultural Organization ensured lovers of all types of Caribbean music were entertained on Tuesday evening, July 3, when they presented Trinidad's "Sweet Soca Phenomenon" Shurwayne Winchester at Festival Village and roots reggae star Bunny Wailer at the Winston Wells ball field.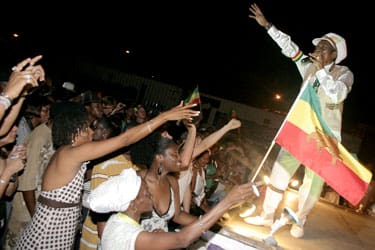 Earlier that evening, everyone from residents and tourists to government officials enjoyed the sounds of the Ah We Band in "Parisville."
St. Croix Senator Terrence "Positive" Nelson enjoyed his first night in Festival Village, and was looking forward to seeing Bunny Wailer, he explained.
"I like to see all the cultures on St. John congregated in one spot," said Nelson. "I'm glad to see that."
Governor John deJongh looked relaxed as he made his way through the crowd, shaking hands and chatting with those in Festival Village.
The governor, who planned to walk his son and daughter up to the Winston Wells ball field for the concert before he went home, also took note of the diverse community enjoying the Carnival festivities.
"I like the closeness; you get more of a sense of community," said deJongh. "This represents a very diverse part of the community, even reaching out to the tourists. I love it."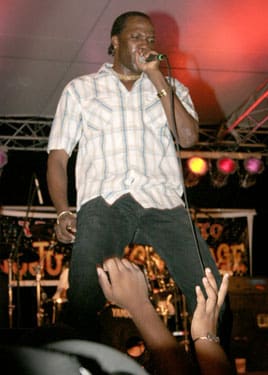 DeJongh spent time in the village on three different nights and enjoyed the Fourth of July parade as part of his commitment to St. John, he added.
Close to midnight, Winchester sat quietly behind the stage as the Ah We Band concluded their performance. Winchester, who performed in Festival Village last year and more recently at the Rock de Tempo concert on St. Thomas in June, enjoys returning to the V.I. because of the energy of his fans, he explained.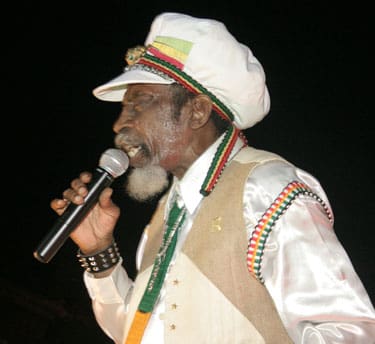 "I love the energy of the people and the relaxation of being here," said Winchester. "It reminds me of home. I love the people, they are so warm."
Winchester's performance at Festival Village was in preparation for his Evolution Concert in St. Maarten on July 28, which he encouraged everyone to attend.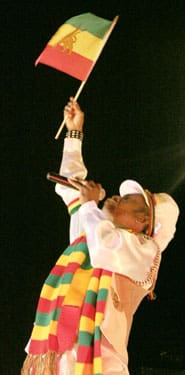 "All of this is in preparation for July 28," said Winchester. "It's warming me up."
For more information on Winchester's upcoming St. Maarten performance, visit www.shurwaynewinchester.com.
The "Sweet Soca Phenomenon" and the band Traffik took the stage just after midnight, and the high-energy performance had the crowd jumping from beginning to end. Winchester opened with his popular hit "Don't Stop," and performed several new songs as well.
The soca singer showed off his diverse talent by doing hip-hop and reggae sets, performing Wayne Wonder's "No Letting Go," Shaggy's "Church Heathen" and Collie Buddz's "Come Around."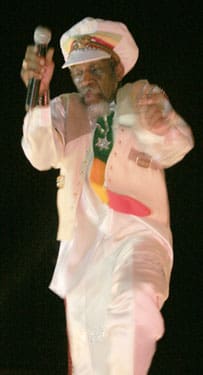 Over at the Winston Wells ball field, hip-hop star Yung Joc got the crowd warmed up for "Reggae's Living Legend," Wailer.
Wailer, a founding member of Bob Marley and the Wailers, took the stage close to 2 a.m. with surprising energy. The reggae legend performed an energetic set, including the classics "Fly Away Home" and "Simmer Down."
Wailer's performance ended in the wee hours of the morning July 4, just in time for J'Ouvert.
Both concerts went off without a hitch, as no major incidents were reported to the V.I. Police Department.