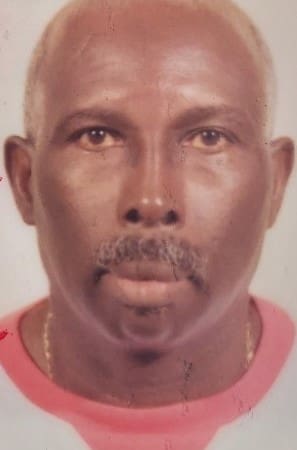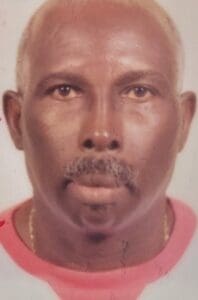 Simeon Benjamin Cobb, also known as "Cobb," of Smithfield, Frederiksted, died on June 16 at the Governor Juan F. Luis Hospital. He was 79 years old.
He was preceded in death by his wife, Johanna Cobb.
He is survived his daughters: Rainshore Bowen Cobb, Joanne Cobb, Josiane Cobb and Josette Cobb; sons: Hillary Nicholas and Jean-Claude Cobb; grandchildren: Curtis Bowen, Jodari Joseph, Jurmayne Joseph, Josalin Rivera, Shalavia Cobb and Jayden Ferdinand; sister, Barbara "Sylvia" Cobb; brother, Cyril St. Bernard; and nieces: Eurica "Sharon" Cobb, Jamella St. Bernard, Thelma Smith, Jerrier John, Patsy Cummins, Sonia Cummins, Shanisha Cobb and Wendy Samuel.
He is also survived by nephews: Richmond "Eddy" Cobb, Valentino Cobb, Jermaine John, Damion Lewis and Jayden John; great nephews:  Ashnell Cobb, Shahid Cobb and Craig Cobb; brothers-in-law:  Cuthbert John, Lawrence Edwards and Vincent Edwards; sisters-in-law: Sonia Edwards, Gilbertha Daphne John and Martha Samuel; special friends: Carlton Alexander, Catherine Felix, Lloyd Hollman, Steve Williams, Donald Mitchell, Ivy Mitchell and Dalton Benjamin; as well as a host of cousins, other relatives and friends too numerous to mention.  
The viewing will begin at 9 a.m. followed by funeral services at 10 a.m., Friday, June 30, at the Frederiksted Assembly of God, Estate Campo Rico. Interment will be at Kingshill Cemetery.