Bajo El Sol Gallery is pleased to announce that St. Johnian woodturner Avelino Samuel's work will be featured at Washington D.C.'s Renwick Gallery of the Smithsonian American Art Museum during the yearlong exhibition "This Present Moment: Crafting a Better World," which will run from May 13, 2022, to April 2, 2023.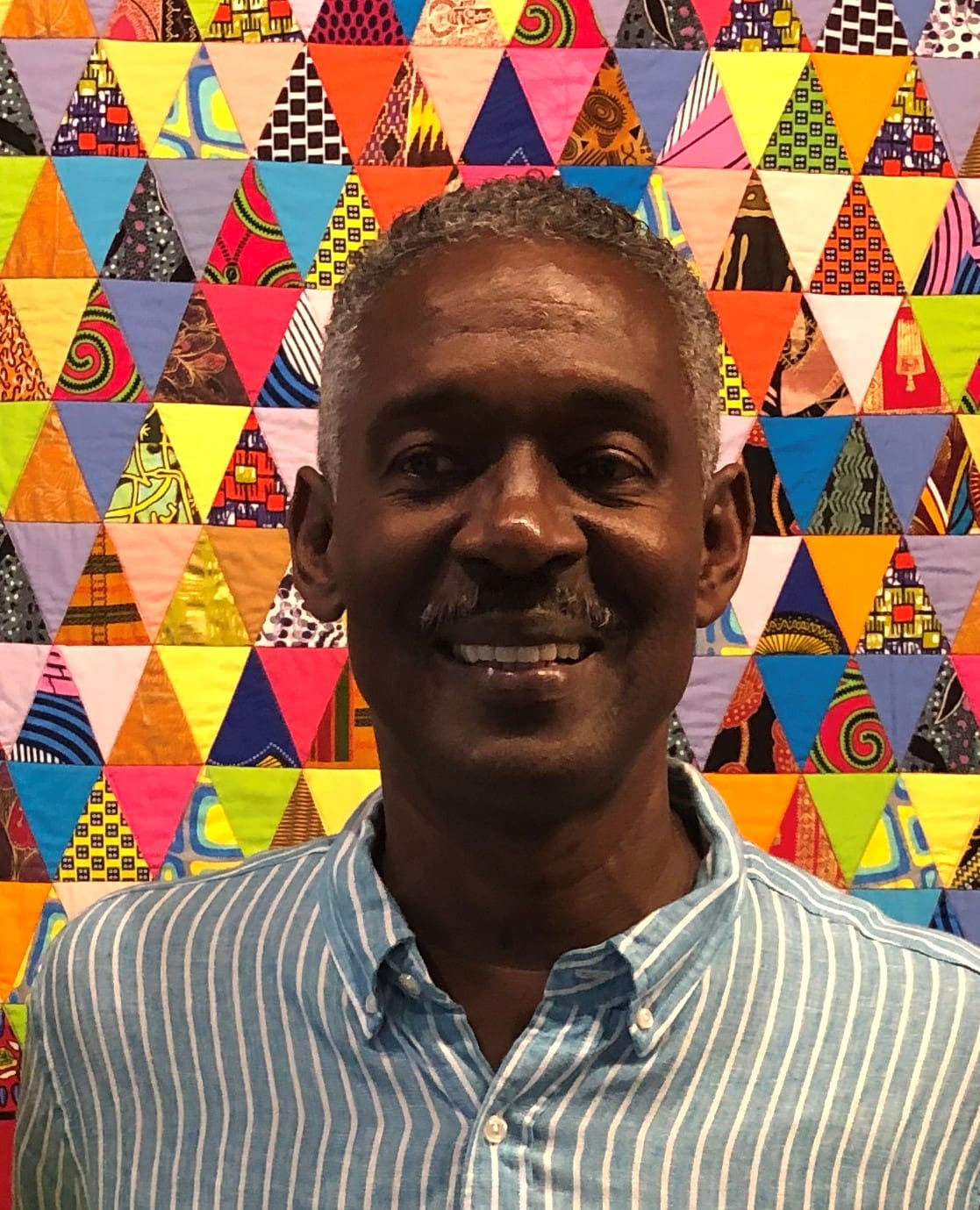 A former educator and longtime exhibitor at Bajo El Sol Gallery, Avelino Samuel was born and raised in Coral Bay, St. John, where he first developed an interest in woodworking at a young age. Today, his decorative and functional creations reside in private collections across the globe. Samuel is highly sought-out internationally for his wood-turning demonstrations, which he has shared worldwide.
After earning a master's degree in industrial arts education from East Michigan University, Samuel returned to St. John, where he taught industrial arts at Julius E. Sprauve School in Cruz Bay for thirty years, training new generations of Virgin Islands craftspeople and artists.
One of Samuel's specialties is creating highly ornate hand-turned hollow vessels, primarily from local woods, including genip, raintree, white prickle, and West Indian mahogany. He uses oils, polishes, natural stains, lacquers, and a hand-burning technique to give the vessels their striking textures and finishes.
[adrotate group="6"]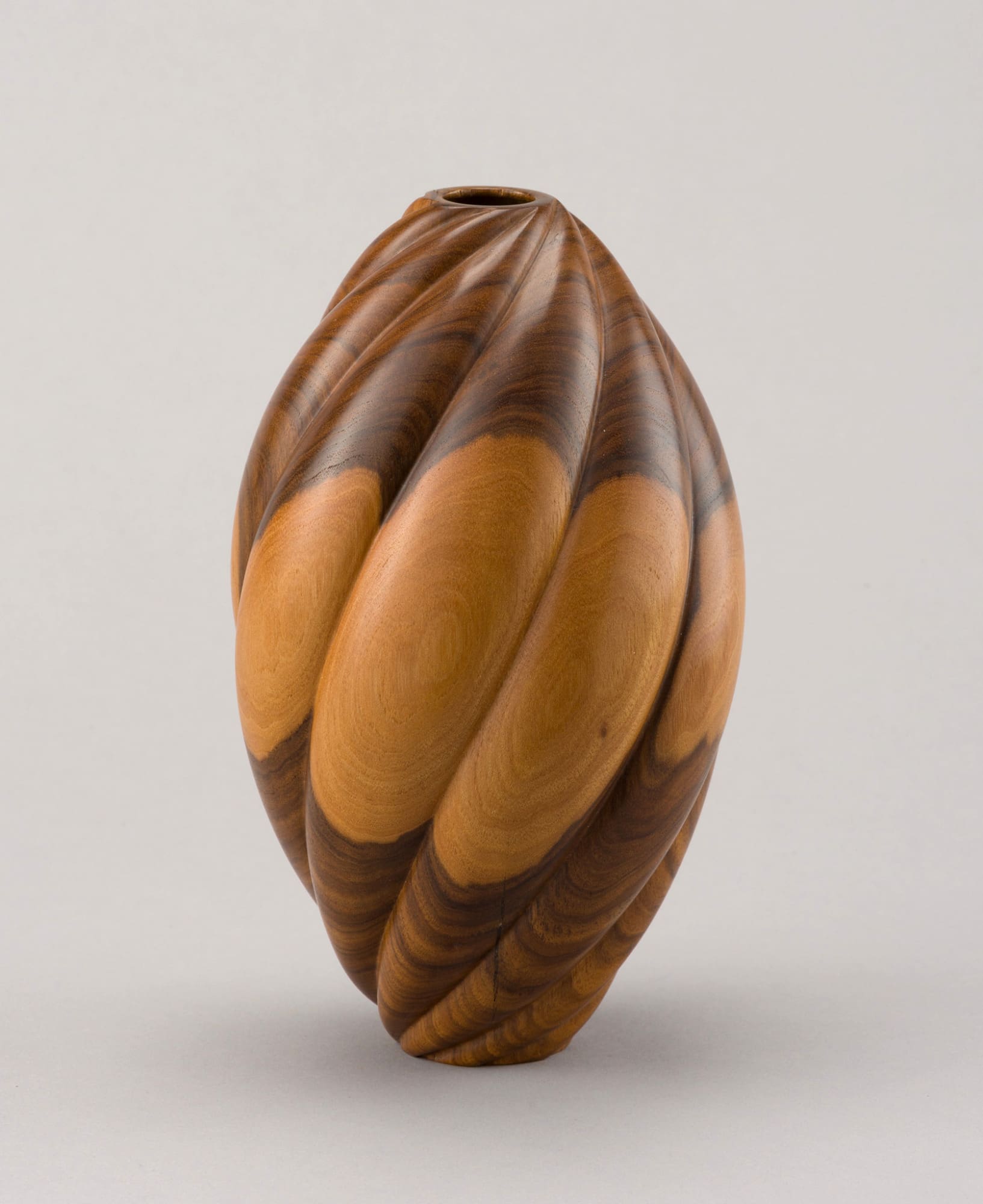 Samuel says he sometimes prefers "the material to be the dominant voice" in his pieces, while "in other instances, the wood is worked to accent its character."
He says his aim is to create objects that showcase the beauty of wood and appeal to both the visual and tactile senses. Samuel's pieces that will be featured in "This Present Moment: Crafting a Better World" were gifted to the Smithsonian by collectors Jeffrey Bernstein, M.D. and Judith Chernoff, M.D.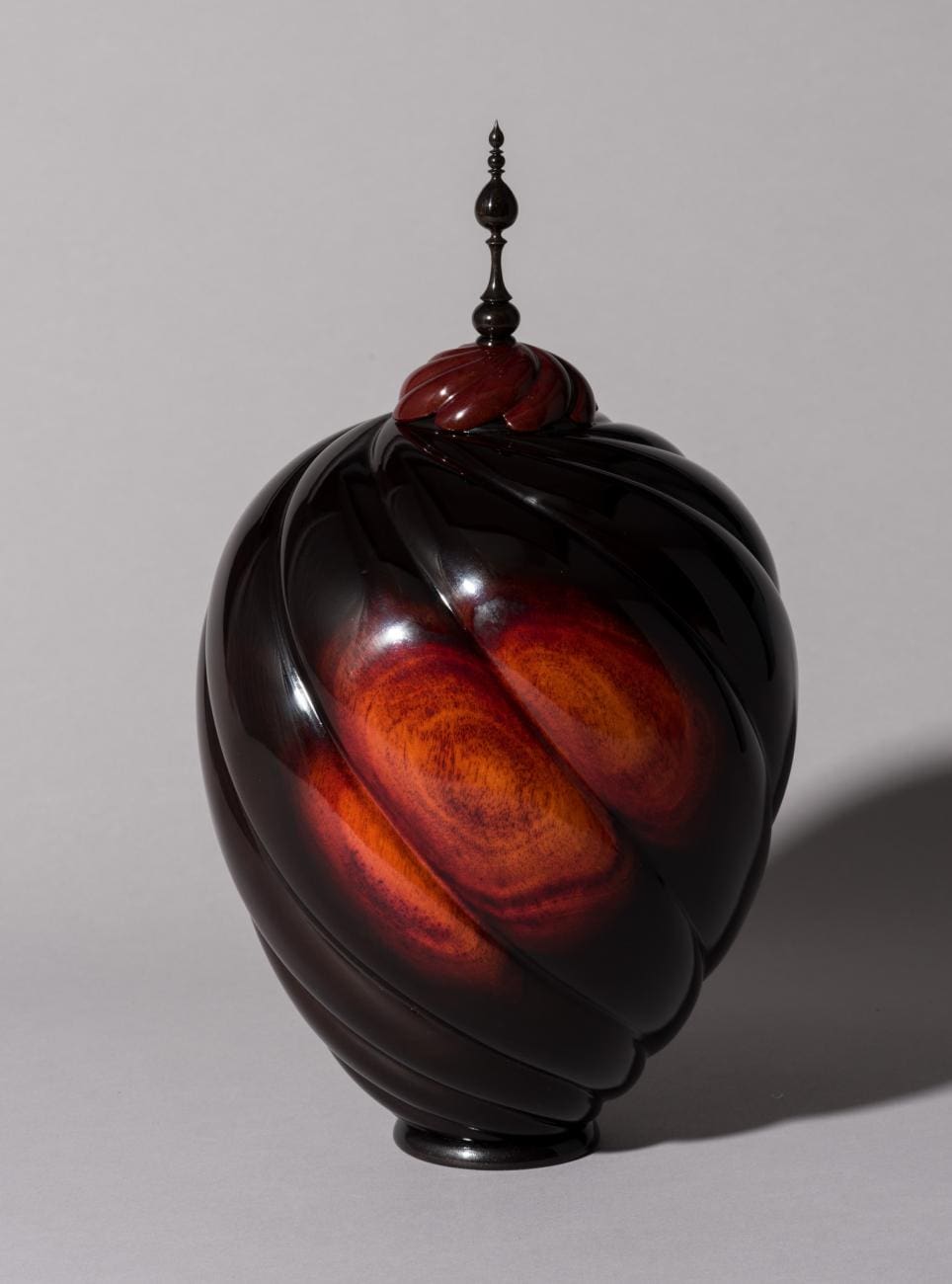 "We are very proud to feature Avelino Samuel's work at Bajo El Sol Gallery; he is truly a master at his craft. We encourage anyone with a connection to the Virgin Islands who may find themselves in the Washington D.C. area in the next year to visit the Renwick Gallery – located at Pennsylvania Avenue at 17th St. N.W. – to see the work of Avelino Samuel alongside the work of his contemporaries," said Priscilla Hintz Rivera Knight, director of Bajo El Sol Gallery.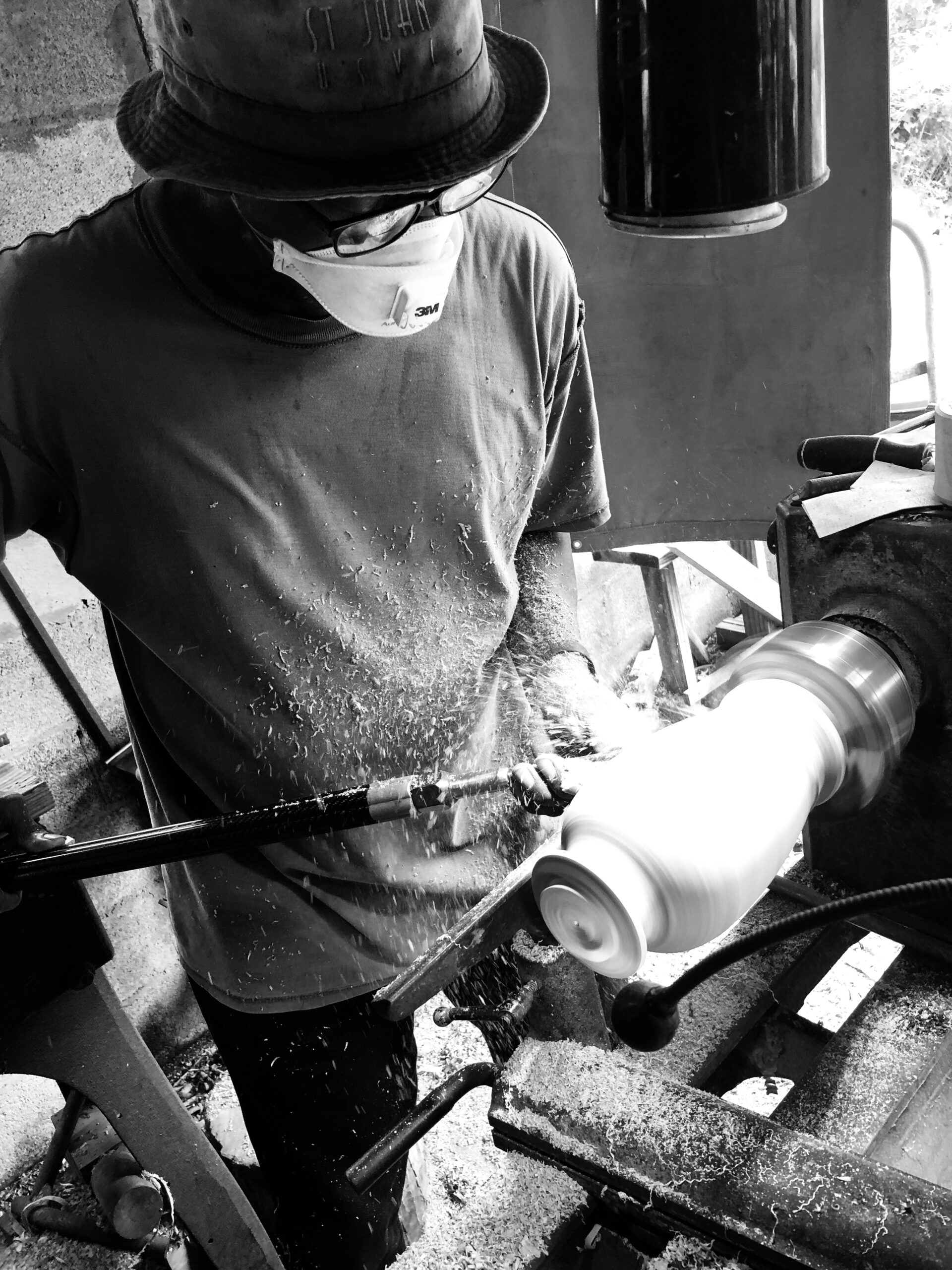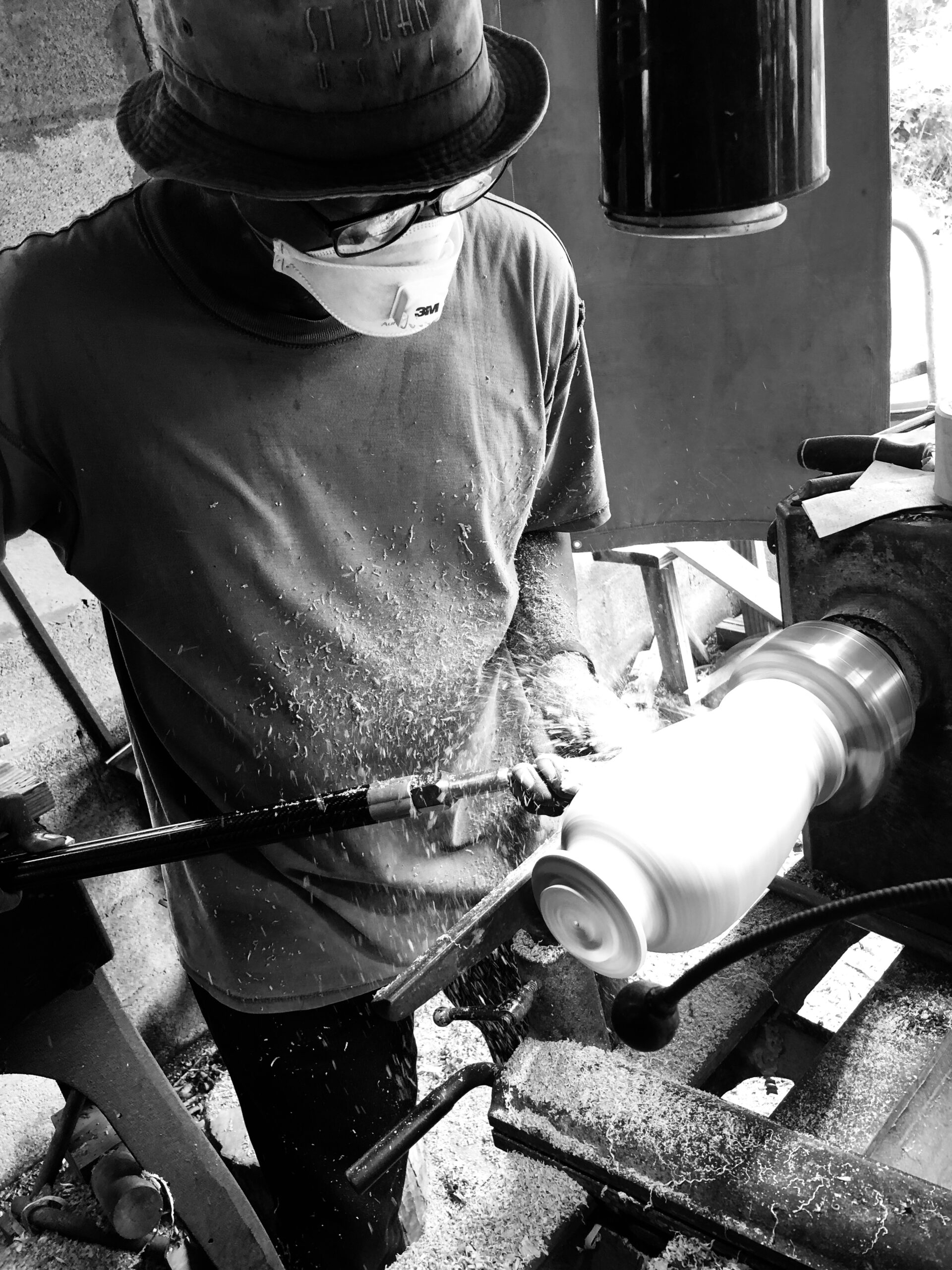 According to the Renwick Gallery, "This Present Moment: Crafting a Better World" activates two floors of gallery space, highlighting nearly 150 artworks from the museum's permanent collection in a range of craft mediums from fiber and ceramics to glass and mixed-media.  
The exhibition "highlights stories of resilience, methods of activism, and the role artists play in sparking essential conversations that reflect a more relational and empathetic world. It centers on more expansive definitions and acknowledgments of often-overlooked histories and contributions of women, people of color, and other marginalized communities." 
"This Present Moment" also marks the 50th anniversary of the Renwick Gallery as the nation's preeminent center for the enjoyment of American craft. 
The Smithsonian museums are open on a modified schedule due to the COVID-19 pandemic; please check americanart.si.edu/visit for the current hours and admission information. Admission is free. Follow the museum on Facebook, Instagram, Twitter, and YouTube.
"This Present Moment: Crafting a Better World" is organized by the Renwick Gallery of the Smithsonian American Art Museum. Support is provided by the James Renwick Alliance for Craft. The catalog is made possible by Cindy Miscikowski. Additional support is provided by the Elizabeth Broun Curatorial Endowment, Mary Anne Fray, Cary J. Frieze, The Galena-Yorktown Foundation, Chris G. Harris, Cecily, and Bannus Hudson, Colleen and John Kotelly.