Pictured above: Harith Wickrema gets the conversation started on how St. John can become a model for recycling and effective waste management. The address was given at an environmental think tank held Nov. 29 at the St. John Westin Resort.
Photo by Judi Shimel.
Three dozen people recently explored a vision for making St. John a green island showcase.
A Sustainability Waste Management Think Tank was sponsored Tuesday by the VI Waste Management Authority and the Island Green Living Association. WMA  board chairman Harith Wickrema invited the audience to share their ideas.
The discussion began with an ideal expressed by Mark Lichtenstein, chief of staff of sustainability for the State University of New York, College of Environmental Science and Forestry. In that ideal 90 percent of the materials now filling the territory landfills would find new usefulness.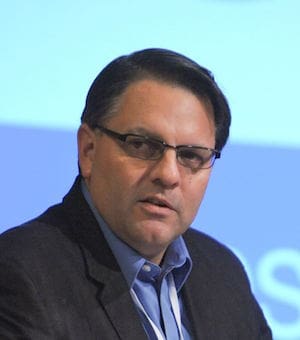 Lictenstein said he was encouraged by recent developments in the Virgin Islands. On  Jan. 1, 2017 the territory enacts a ban on single-use plastic shopping bags. The territory is also awaiting Senate action on a beverage bottle ban.
Also pending, a source separation bill that could represent the first step towards reducing material going into local landfills by 90 percent.
Tuesday's think tank came about after two years of effort from Island Green members. The talk then touched on the idea of reducing waste at its source. Susan Collins, president of a California-based recycling institute, led discussions from there.
Collins said she had been working in recycling non-profits for close to 12 years before she heard something that changed her point of view.
The idea came from the U.S. Environmental Protection Agency. Instead of looking at the item that winds up in the waste stream alone, the study said all of the elements that led to it being brought in as a new product should be considered as well.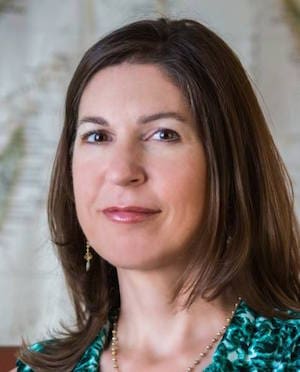 The California recycling expert said there is more environmental harm coming from the production and transport of products than from the products themselves.
As more speakers shared their ideas, a broader picture emerged of how far the Virgin Islands has to go to become a showpiece of recycling practice, territory wide.
Ideas touched on using empty shipping containers used to deliver goods into the territory as vessels to take recyclables away. "One of the greatest things we have to overcome is transportation costs," said Jason Budsan of the St. Thomas-St. John Environmental Association.
Budsan and Island Green member Barry Devine spoke about the different responses to the call to recycle from different parts of island society.
One audience member described a longstanding practice on St. John used by consumers to refill gallon bottles of drinking water at the local ice house.
Wickrema added another St. John feature, the Resource Depot. Although the spot located across the road from the entrance to the island's transfer station has a modest profile, tons of unused construction materials have been kept out of the waste stream by recycling it through the depot, he said.
Some of the ideas introduced would take some getting used to. Collins described how she eliminated the use of bleached paper towels by cutting up her husband's used tee shirts and using them to wipe up spills.
Several local participants also said battling the use of bottled water in single use plastic would meet with resistance, since many VI residents do not drink tap water.
The discussion, both practical and fanciful, kept up its enthusiasm for more than an hour and a half. St. Thomas-St. John District Senator Marvin Blyden listened attentively.
Blyden is the sponsor of the pending source separation bill.
He has also held previous meetings with Island Green members about aluminum can recycling, banning plastic bags from retail stores, repurposing used tires and recycling glass bottles and jars.