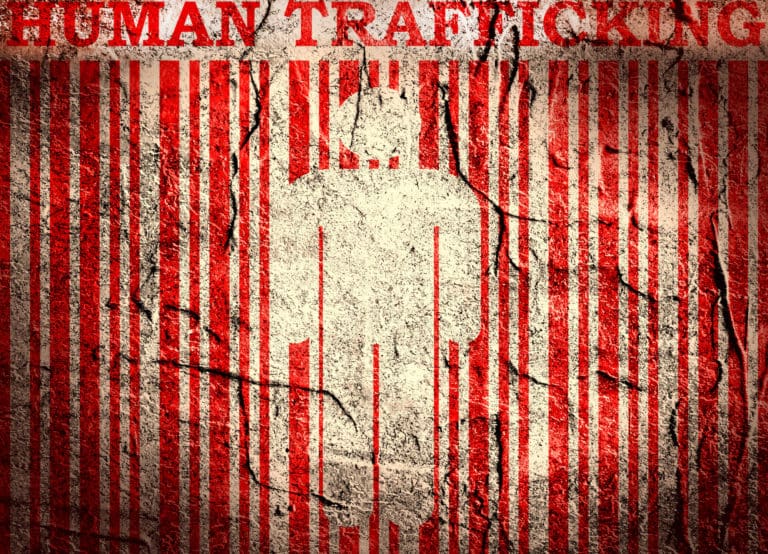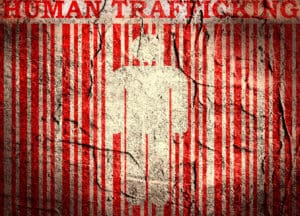 A "hidden crime that's right in your face," is how presenters of a webinar Wednesday described human trafficking. Raising awareness about human trafficking, the forms it appears in, who perpetrates and who suffers was the goal of the virtual session put on by the Domestic Violence and Sexual Assault Council.
A two-hour discussion followed, with five presenters covering different aspects of the topic. The Virgin Islands Police Department and U.S. Immigration and Customs Enforcement shared their experiences with human trafficking encounters. A former V.I. lawmaker explained why he sponsored a bill to make human trafficking a crime. And the territory's top prosecutors spoke about the things they learned while preparing cases and bringing them to court.
"This is one of the most complex crimes we prosecute and investigate," said U.S. Attorney for the Virgin Islands Gretchen Shappert.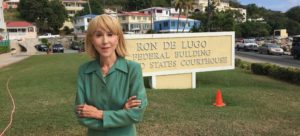 V.I. Attorney General Denise George said her first experience with cases of this kind came in 2019 with the widely publicized Jeffrey Epstein sex trafficking case, where most allegations of wrongdoing took place on Little St. James Cay. The case is now being pursued as a criminal enterprise and racketeering offense in the civil court.
From there, she said, her subject matter knowledge grew into an understanding of human trafficking not only for sexual exploitation but also involving forced labor. George said there was one more profound revelation as her understanding grew.
While conversations about Epstein's exploits led some to suggest the territory was a haven for newcomers seeking to freely abuse girls and young women, the problem was neither new nor imported. "Human trafficking has been alive and well here for years, unfortunately," the attorney general said.
St. Croix Administrator Sammuel Sanes said he also shared conversations involving misconceptions about human trafficking. They came during his term in the Legislature while attempting to enact a law against it. It took time to convince some colleagues that the problem existed at all, he said.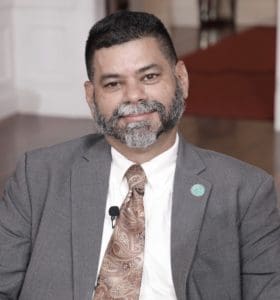 But like Lt. Bridget Conow, head of the VIPD's criminal intelligence unit, Sanes said gaining an awareness of human trafficking makes many situations appear in plain view. "There are members of our society who own businesses and engage in human trafficking on a daily basis. There is human trafficking here in the Virgin Islands," he said.
Conow and others said the level of awareness, recognition of the signs of trafficking and the response of local law enforcement put the Virgin Islands on par with larger U.S. mainland states when it comes to bringing cases to court. She also exploded a misconception held by many about the link between human smuggling and human trafficking.
The next myth to fall involved the universal nature of trafficking victims. "Human trafficking victims may be any age, any race, any nationality, any gender … Human trafficking is not the same as human smuggling; trafficking can occur even where persons are not moved across borders," Conow said.
Homeland Security Special Agent Mike Fogel, along with task force officer Stephanie Gabriel described the agency's mission to disrupt cross-border human trafficking organizations. Fogel emphasized the need for U.S. Virgin Islands law enforcement and partner agencies to tackle the mission together.
So far, Gabriel said, combined efforts resulted in the rescue of 25 human trafficking victims between 2018 and 2021.
Domestic Violence and Sexual Assault Council Director Jacqueline Heyliger praised the presenters for sharing valuable information with those who are already vigilant in their efforts to assist vulnerable people. "I thought we had some great presenters, and I felt that people wanted the information," she said after the session concluded.
Several participants agreed the next step will be raising awareness among the public, keeping in mind that the call for help seldom comes from trafficking victims, but from those who spot signs of wrongdoing and reach out to those who are in a position to help.
On Dec. 31, the White House issued a proclamation, declaring January 2022 as National Human Trafficking Prevention Month. Wednesday's webinar, presented by DVSAC, was video-streamed over the organization's Facebook page.