The St. Croix Foundation's USVI KIDS COUNT team has released the results of its candidate questionnaire that was sent to all gubernatorial and Senate contenders in the upcoming General Election.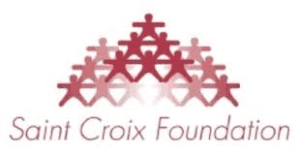 The questionnaire aligns with its mission of advancing child and family wellbeing, the foundation said in a press release Wednesday announcing the results.
"The purpose of this six-item questionnaire was to give candidates the opportunity to share their platform and perspective with voters, as well as to give voters the opportunity to evaluate candidates on their engagement with these critical issues," the release stated.
"The six questions focused on issues related to education, the nonprofit sector, data collection and usage, youth mental health, and opportunity (or at-risk) youth," it said.
The annual USVI KIDS COUNT data book is a national initiative of the Annie E. Casey Foundation, which looks at data surrounding family and communities, education, health and economic well-being. It is used by parents, educators, nonprofit organizations, policymakers, and public administrators.
Candidates officially listed as participating in the gubernatorial and Senate elections across the territory were invited via email on Sept. 15 and were asked to provide written responses via email by Sept. 26, the foundation said.
The foundation received responses from Angel Bolques, Lawrence Boschulte, Samuel Carrion, Sherry-Ann Francis, Nemmy Jackson, Marise James, Kurt Vialet, and Genevieve Whitaker. Responses are provided as received and have not been edited in any way (e.g., for typos, misspellings, grammatical errors), the release stated.
To read the candidate responses, follow this link and click on the name of the aspirant.