St. Croix will host the Rotary 7020 District Conference May 2 to 6. Rotary District 7020 is part of Rotary International, one of the oldest and largest service organizations in the world with a motto of "Service Above Self" and a global network of 1.4 million members. 
Rotary Year 2022-2023 is a landmark year — history in the making, being led by Rotary International President Jennifer E. Jones, the first woman to lead the institution in its 118th-year history. The first female District Governor of St. Croix from Rotary West, Deborah Howell, will also lead the conference. Howell was the first female Adjunct General of the Virgin Islands National Guard.
The presidential theme for 2022-2023 is "Imagine Rotary"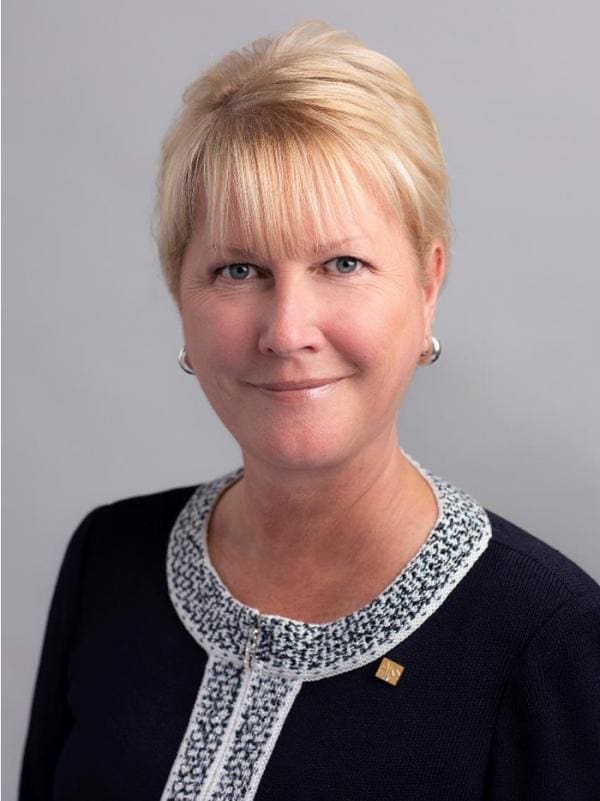 The governor's theme for 2022-2023 is "Infinite Possibilities."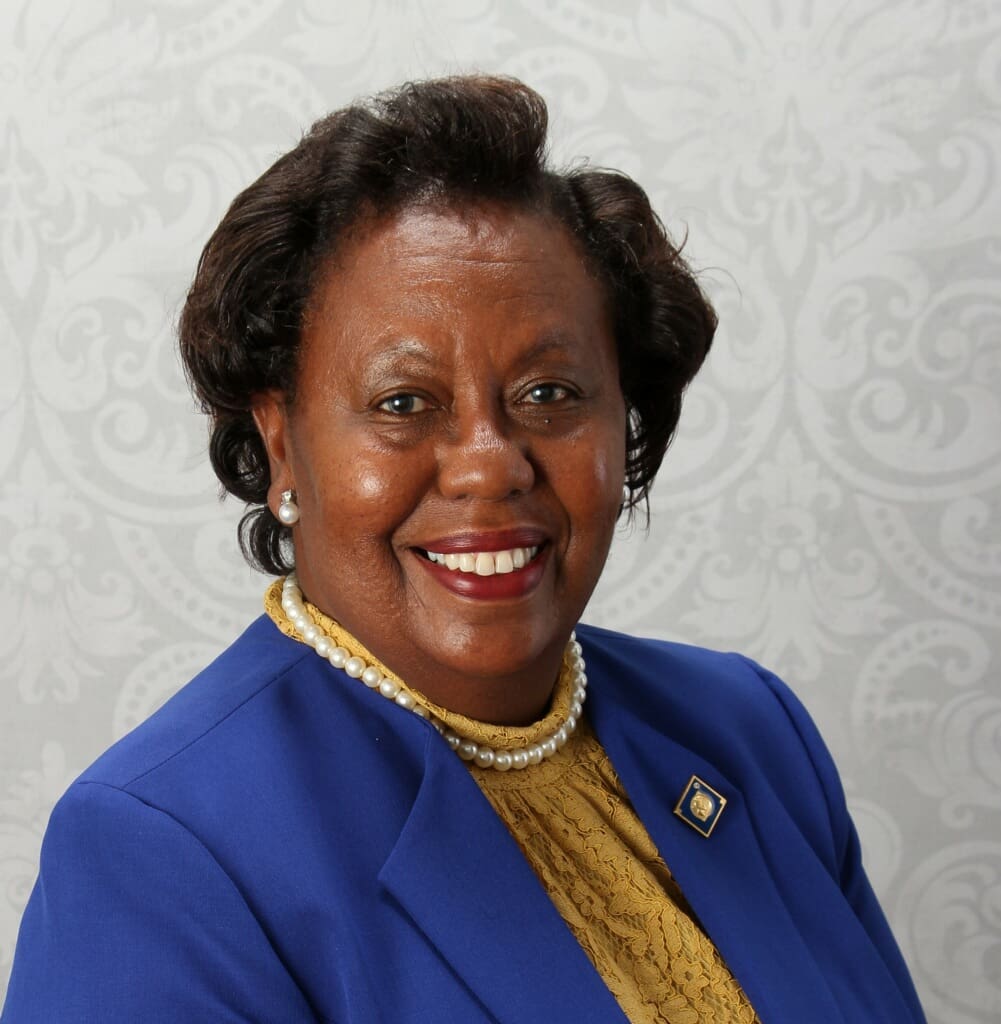 Buses will be rolling out of Christiansted for opening day of the conference at the University of the Virgin Islands Great Hall Tuesday, May 2 and will continue through Wednesday, May 3. 
On the first day, Tuesday, there will be training for the president, secretary, and treasurer for the upcoming year. The state of Rotary will be discussed — where they are and where they want to go. This is a trajectory for the next year. It is a full day with breakfast and lunch served on the property, Howell said.
Wednesday is the "President Elect Training Seminar" in the morning, with an assembly in the afternoon. Attendees will leave for lunch and some will return for the afternoon session.
Attendees will meet Thursday morning at the City of Refuge Center in Barren Spot. There will be a lunch break and all will return at 4:30 p.m. for the "Opening Ceremony." A parade of flags will be assisted by St. Croix Central High School Jr. ROTC Cadets. The ceremony will be short, with remarks by Howell.
District 7020 has more than 100 Rotary and Rotaract clubs in 10 different countries or territories: Anguilla, Bahamas, British Virgin Islands, Cayman Islands, St. Martin and St. Barthelemy, Haiti, Jamaica, St. Maarten, Turks and Caicos, and the U.S. Virgin Islands.
Friday will be the official "Conference Day — Day of Celebration."
"We celebrate our victories and what we were able to accomplish for the year. Each country has an assistant governor who tells us what they have done. It's a happy day," Howell said.
"Friday night is cultural night and we will go out in Christiansted and enjoy 'Jump Up' with the community. St. Croix Rotary clubs will share our culture with our visiting clubs," she said. There will be approximately 300 visiting club members on St. Croix and the community is invited to help welcome Rotarians from around the Caribbean and the world.
Rotarians will not stop working on Saturday morning. "We'll be back on the job," Howell said. "We do updates and we introduce upcoming leadership. It's a half-day business meeting." 
Saturday afternoon Rotarians get a break and are free to rest or to shop.
The Council of Governors meets and continually monitors what is happening in the district and what has changed. Discussions are about conference goals, funding, and feedback from International Rotary.
Saturday evening is the District Governor's Ball at the St. George Village Botanical Garden. This is the time to highlight exceptional performances, speak to those things that are great in the district, and allow the district governor to thank all the hard-working people for what they've done for the organization and for the year.
The four St.Croix Rotary Clubs are Rotary Club of St.Croix; Rotary Club of St.Croix West; Rotary Club of St.Croix Mid-Isle; and Rotary Club of St.Croix Harborside. "They will enjoy the pleasure of hosting hundreds of Rotarians and guests from across the district. They will take them to their homes in what we call home hospitality for meals. Some fellowship at our homes. As we go from country to country, that's what we do," Howell said.
"Everyone is fairly engaged. You engage the entire family. Everyone is 'doing the due' because that's how they've grown up. It's a natural thing for the children to become a part of our other Rotary organizations — maybe not during their college years — but after college, when they've settled in, they come back to Rotary," she said.
Rotaract is the younger version of the 18- to 30-year-old Rotarian. Young folks coming out of school might not be established and are still finding their way. The Rotarians want to give them a platform to expand their leadership and can mentor them so they can become better Rotarians in the end.
Interact is for middle schoolers and high school students from 13 to 17 years. There are Interact Clubs at the St. Croix Educational Complex and St. Croix Central High schools, Good Hope Country Day School, and Pearl B. Larsen K-8 School. 
Howell told the Source, "These are the youths who want to give back. They are usually the natural leaders, someone who belongs to a club like Student Council or wants to do community service or volunteer work, or they decide to take the club as an elective. 
"One of the criteria for the year in the Interact Club is to raise funds. The students determine the project that benefits their school. The Rotarians assist them with planning and the business aspect, and they help them get it off the ground. It's the students' idea," she said.
"We have engaged the Interact and Rotaract Clubs as part of our welcoming committee. We make sure they know where they're going. We look for the pin [the Rotary pin], and that tells us, 'this is a friendly face.' No words, no nothing, it's just the pin," Howell said. 
Howell joined the Rotary in 1998. "Service is in my DNA," she said. A friend invited her to a meeting and it fit right in to a lot of what she wants to do for others. "I like to advocate for children and older folks who cannot advocate for themselves. I get involved with feeding and clothing projects and helping with scholarships."
Howell is the first female district governor from St. Croix and the third female governor from the 7020 Northern Caribbean District. The first female district governor was Diana White from St.Thomas.The second was Delma Maduro from the British Virgin Islands.
Past Rotary District Governors from St. Croix were Sanseric Powell, Edgar Isles, Richard Grant, and Rupert Ross Jr. 
Howell created her "Theme Pin" for the 2022-2023 conference and gives the following description: 
The red hibiscus is the District flower and the hybrid colors represent diversity. The windmill depicts the rich history of St.Croix, particularly as we led the sugar cane industry. The 10 stars represent the 10 countries. 'Infinite Possibilities' augments 'Imagine Rotary' and all that we can do to make the world a better place."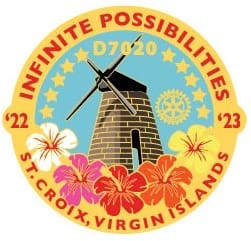 For more information:
jenjenbryan@gmail.com
Jennell Bryan 340-226-8353