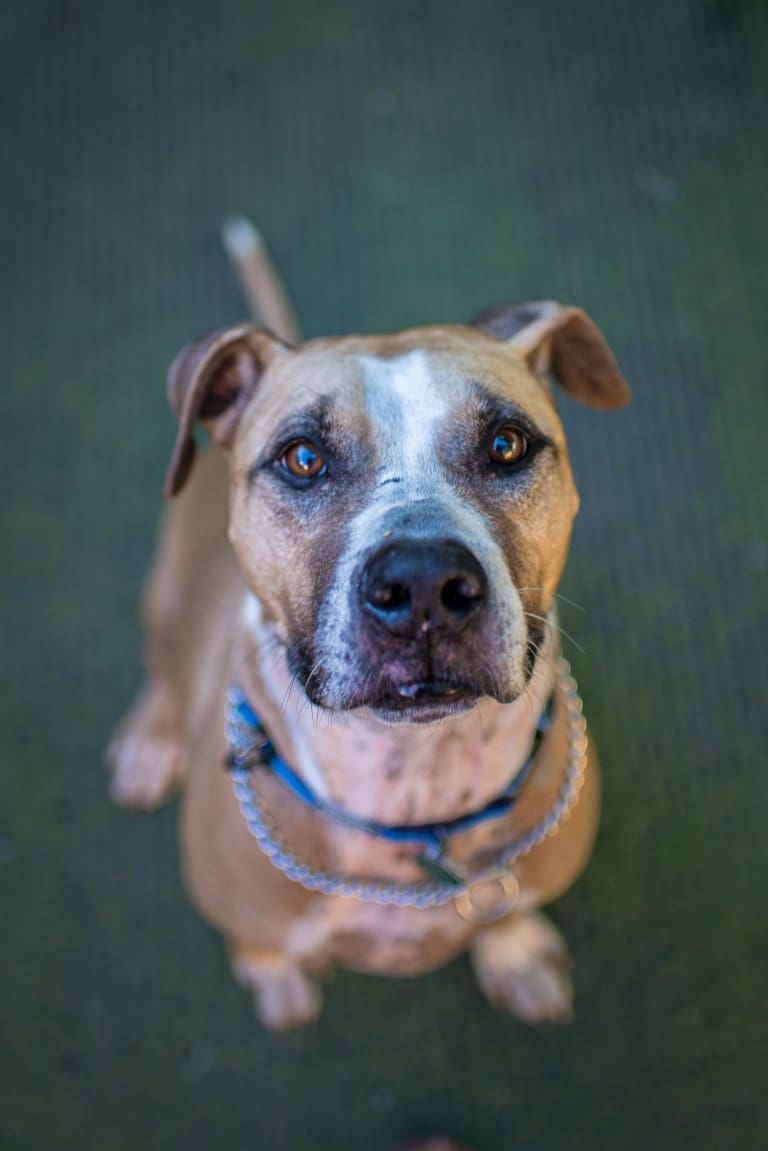 Moose, a rescue dog at the St. John Animal Care Center, has turned into a celebrity and is enjoying a new home in Boston. Read Rebecca Reinbold's story about this amazing dog.
Written By Rebecca Reinbold
Photos by Anne Bequette
St. John Tradewinds
St. John local celebrity Moose, a dog which the Animal Care Center rescued nearly five years ago, has finally found a home.
On Saturday, January 23, Moose boarded a private jet headed to Boston, snow and his new family. This kind and loving Pit Bull mix had become a fan-favorite with people around the country determined to help him find a home and end his nearly 1,628-day stint as a resident in the shelter.
ACC Shelter Manager Ryan Moore traveled with Moose aboard the private plane (the use of which was donated by supporters) and assisted with his transport. Upon arriving in Boston, they transferred to a limo and braved Winter Storm Jonas, even getting stuck in the snow and having to be assisted by a good Samaritan passing by!
"It was very humbling and overwhelming at the same time, but all the people who helped us get Moose stateside, the people stateside, plus his adoptive family were some of the greatest people," said Moore.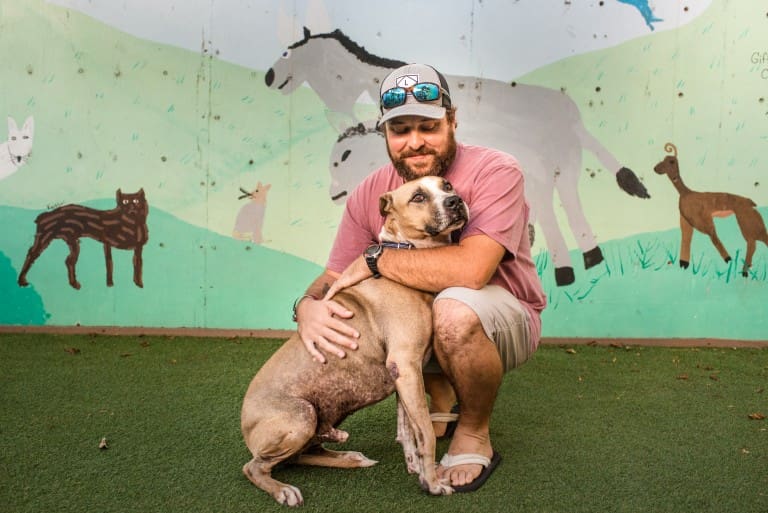 During Moose's tenure at the shelter, he had seen more than 160 dogs enter the ACC and leave to forever homes. With the help of Last Hope K9 Rescue in Boston and tremendous support from the ACC and local volunteers, Moose was able to find a home with the Burke family, who had been following his story on Facebook since August last year.
When the Burkes saw in December that Moose was headed to Massachusetts, they knew it was kismet. The Riggi's, who have visited St. John and adopted ACC animals in the past, generously donated the private airfare and car service from St. John to Boston to get Moose to his new home.
"Moose is adjusting very well at home," said Christine Burke, Moose's new owner. "He loves to snuggle and has been sleeping on my daughter Bella's bed at night. He likes being outside despite the colder weather and loves going on walks."
"We are so happy to finally have him home," she said.
Moose's journey has been a long one, including initial abandonment, countless hours spent with volunteers and stress caused by prolonged kennel life. ACC staff and volunteers have worked hard over the years to make Moose more adoptable, taking him on hikes, socializing him and, recently starting obedience training at Paradise Paws in St. Thomas.
The combined efforts of staff, volunteers, island visitors and even Facebook fans transformed Moose's sad story into a success story. Not only has it been an amazing feat for Moose, but it has been a great accomplishment for the ACC as well.
"The trip was one of the greatest and most rewarding experiences of my life," said Moore. "This has been a team effort in that not only has the shelter worked on this, but volunteers, the adopters, his escorts, and Last Hope K9 Rescue. He deserves to live a life with a loving family as does every dog, and we are just happy that this is finally happening."
"It has been a long road for him but we never gave up," the ACC Shelter Manager said.
The ACC is a 501(c)(3) non-profit organization dedicated to the wellbeing and care of homeless, abandoned and abused animals on St. John. The ACC also works hard to educate the community about caring for their pets properly, knowing this will benefit both the shelter and the island animals in the future.
For more information about the Animal Care Center of St. John, please visit http://www.stjohnanimalcarecenter.com/ or email stjacc@islands.vi.