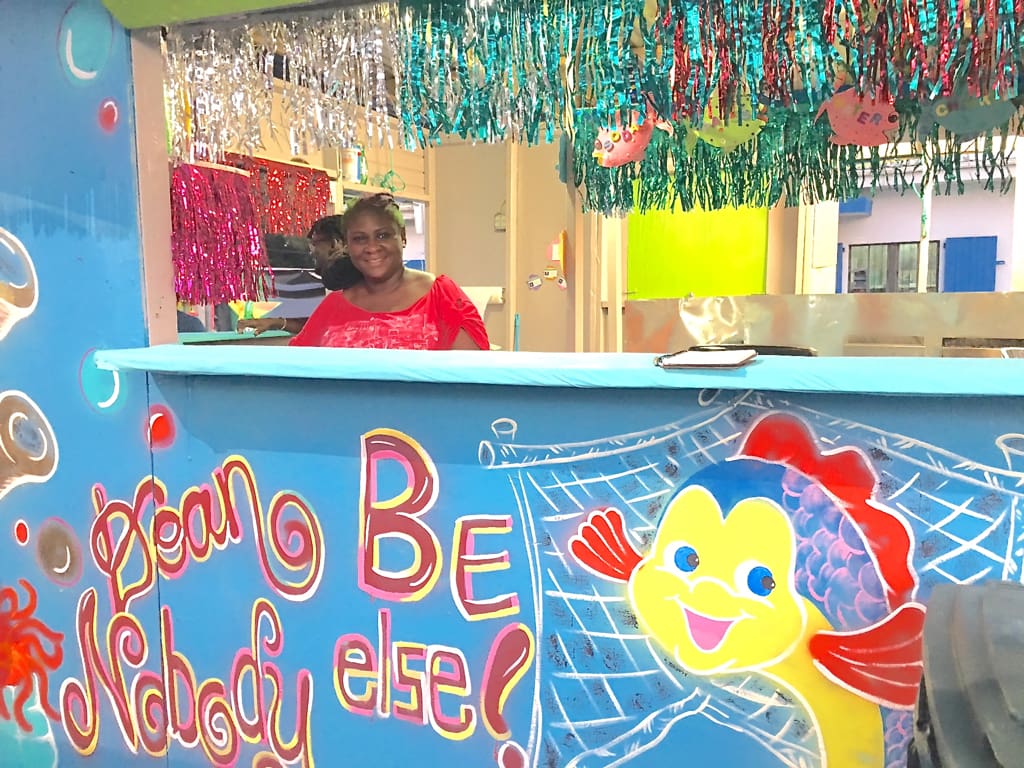 Vendors for the upcoming St. John Festival must pay a health permit fee of $100 by Wednesday, June 15 unless all employees working in the booth are fully vaccinated, in which case the fee is waived, the V.I. Health Department's Division of Environmental Health said in a press release Tuesday night.
The St. John Festival will run June 26 through July 4th, with the Food Fair on June 26 and the Village opening on June 30, according to the Division of Festivals website.
Beyond the permit fee, vendors must also meet the following requirements:
– Mobile operators with annual health permits must be in good standing and the vendor  must operate from the unit.
– All participants engaging in the sale of food and beverages must have valid health cards. For participants who are traveling from the U.S. mainland, a ServSafe certification will be honored in lieu of a health card.
– Vendors must pass a health inspection and remain in compliance with the Food Code throughout the event. Inspections and assessments will be held on Wednesday, June 29, and vendors who are in compliance with the code will receive a permit to begin operation on Thursday, June 30.
Inspection Reminders
Due to the lifting of COVID-19 guidance, the Health Department cannot mandate mask-wearing, but it encourages participants to wear their masks when in large groups, the press release said.
The Division of Environmental Health stresses the importance of frequent hand washing, avoiding handshaking, no barehand contact with ready-to-eat food, and the absolute necessity of frequent cleaning and sanitizing the surfaces employees and customers may come in contact with, the release stated.
Vendors should have hand sanitizer readily available at all times for employees and for customers, and have ample water, soap, towels, disinfectant, and sanitizer for frequent cleaning as well as for frequent hand washing, according to the release. Additionally, they should keep cold foods cold and hot foods hot. Ice for consumption must be separated from ice used for cooling food to avoid cross-contamination and food-borne illnesses.
More information on food safety and contact information for the Environmental Health Division can be found here.
Vendor requirements for the 2022 St. John Festival can be found on the Health Department's Facebook page and by emailing inspection.deh@doh.vi.gov.
All participants are required to obtain a health card if selling food and beverages. For participants on St. John, stool specimen containers can be obtained at Myrah Keating or Morris De Castro Clinic and returned to the Morris De Castro Clinic Monday through Friday, 7:30 a.m. to noon. Allow two to three days for the results. Return to the register and obtain an appointment to complete the health card process during the hours of 8:30 a.m. to 1:30 p.m., Monday through Friday.
For participants on St. Thomas, health cards are processed Monday through Friday from 8:30 a.m. to 1 p.m. and 2 p.m. to 3 p.m. at the Knud Hansen Complex, Suite 10,
1303 Hospital Ground. Clients are encouraged to take their specimens to a lab of their choice.
If the specimen was taken to a private lab, bring printed results and a valid government-issued ID to the Division of Environmental Health to complete the process and obtain the health card. If the specimen was taken to the Roy Lester Schneider Hospital lab, it needs to be dropped off before 10 a.m. for same-day processing and results.