The next St. John Historical Society member's meeting, Tuesday, April 11 at 7 pm will be at the Atrium at the Gifft Hill School Upper Campus. The society will feature David Knight, Sr. who will provide a status update on the statues in Denmark and briefly tell the story of Transfer on St. John and explain why it is on April 15, not March 31.
Knight will announce the release of his new book, Cruz Bay From Conquest to Exploitation: A Forgotten History, and invite members to the book launch on April 15 at Bajo El Sol Gallery in Mongoose Junction. Knight will also share a two minute video clip of what is possible the oldest video in existence of Cruz Bay from 1918. All are welcome.
The SJHS artifact catalog from last year's fundraising event, "Night of the Museum," will be on sale for $20.00 at the member meeting. The catalog is a coffee table book with photos by Steve Simonsen and Eric Miles and some very interesting articles about the artifacts and their provenance.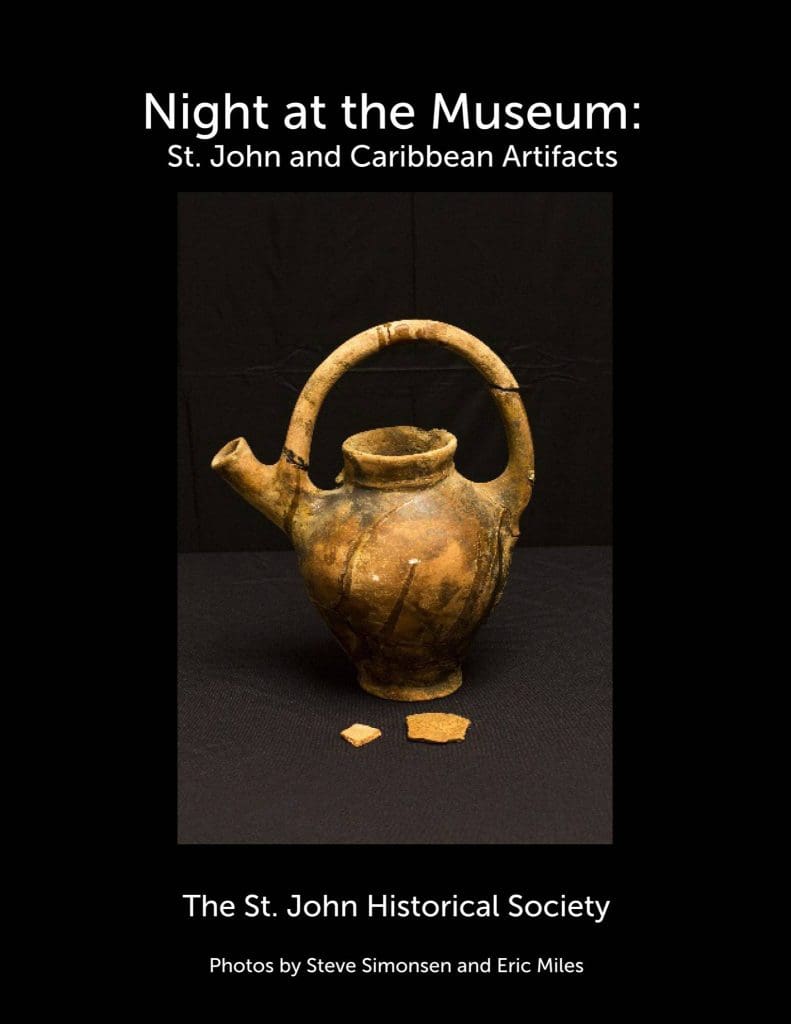 The nominating committee has proposed the following slate of officers that members will vote on at the April meeting: President, Lonnie Willis; Vice President, Diana Hall; Secretary, Larry Wilson; Treasurer, Margie Labrenz; Archivist, Beverly Biziewski; Historian, Rafe Boulon. Nominated Representatives are as follows: Kathy Hilliard, Weldon Wasson, Mike Sheen, Pam Richards-Samuel, and Robin Swank,
For more information, visit www.stjohnhistoricalsociety.org or the St. John Historical Society Facebook page.