The last chapter in the life of Anne Marie Porter, 69, is being remembered by the friends who helped her navigate the ravages of a terminal illness. Often seen in public dressed in flowing garments and a broad-brimmed hat, Porter was best known in her role as a wedding officiant.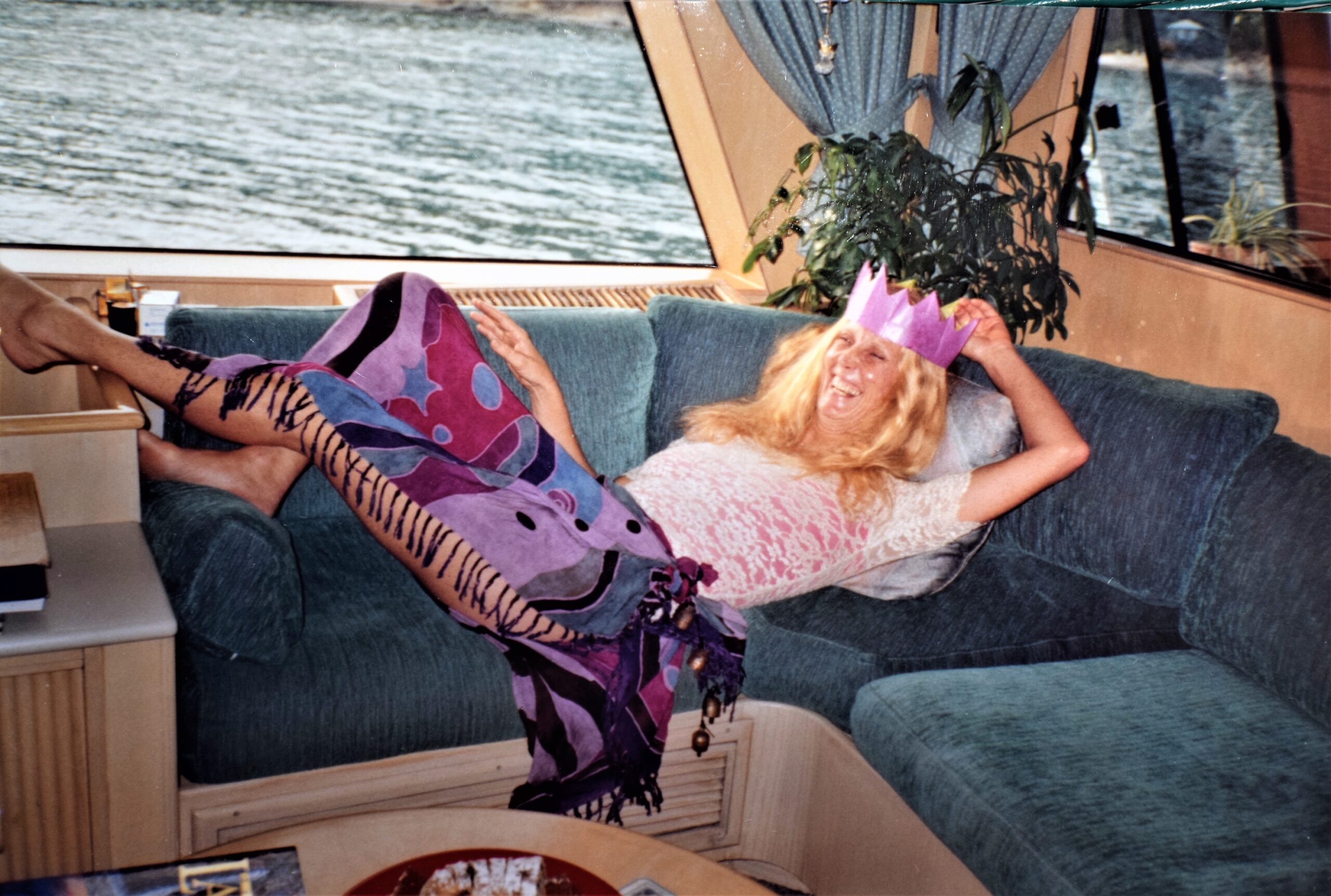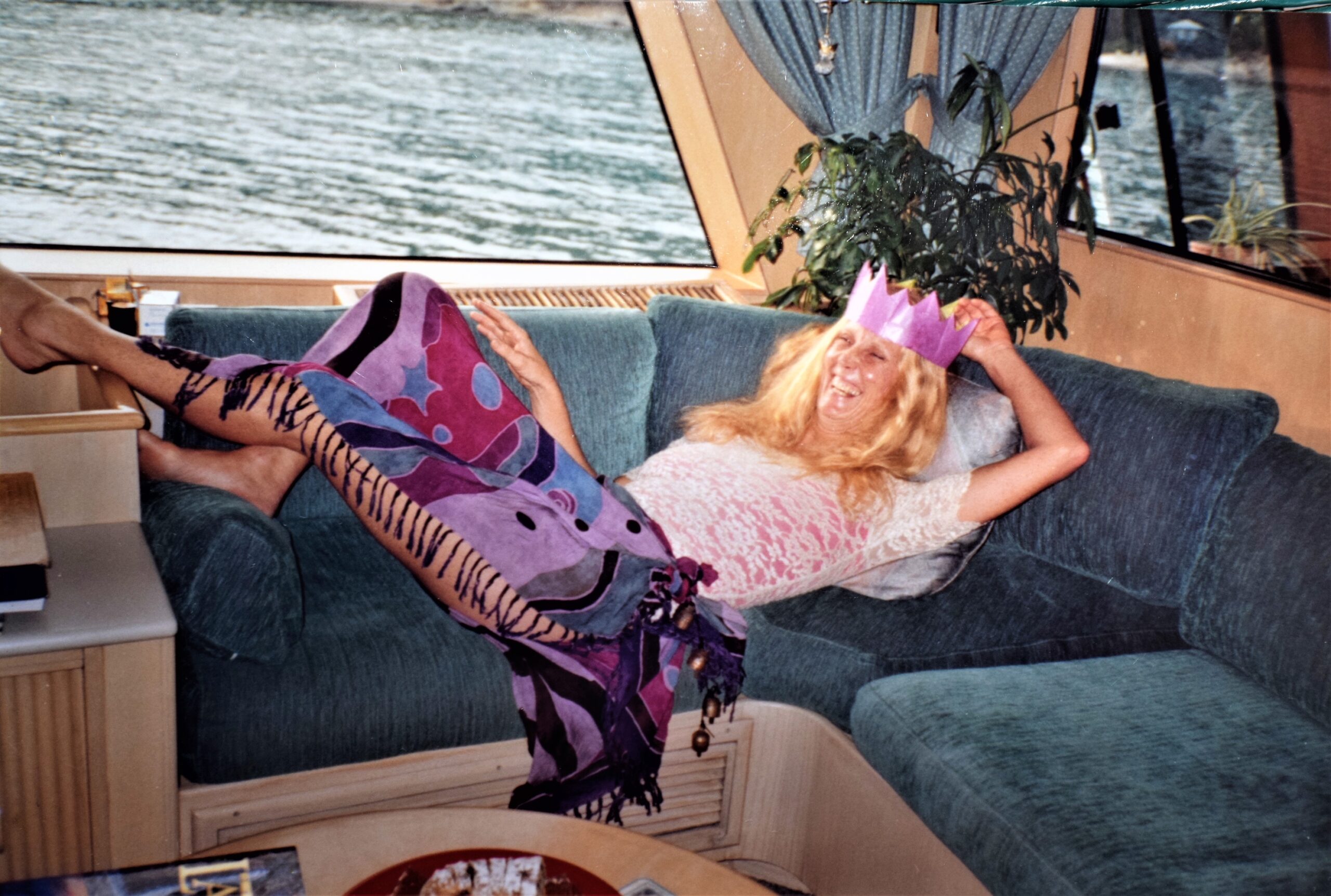 Word of her death on Aug. 5 was posted to the business website "Anne Marie's Tropical Beach Weddings." Arriving on St. John from North Carolina in 1981, Porter had no relatives in the Virgin Islands, but longtime friend Cid Hamling said that neighbors kept close watch over her dying days.
Retired wedding planner and friend Mary Bartolucci said the helping hands of friends made life possible for Porter as her ailment led to increasing disability. But as someone who led an independent life, accepting help was an adjustment.
But it was an adjustment that allowed Porter to live "the way she wanted to," Bartolucci said. She described Porter's passing as personal and peaceful, in her tiny home on Bordeaux Mountain, in the company of one friend with a colorful name.
"Surfer Gary put on Bob Dylan, and she just left," Bartolucci said.
Over the 20 years Bartolucci helped couples plan and stage their St. John weddings, and the roughly 30 years Porter presided over the exchange of vows, the number of people whose lives were touched became hard to count, the friend said.
"In my 20 years, I've done 2,000. I think she's done about 5,000," the retired wedding planner said. Each exchange of vows and the celebrations that followed were intimate, Bartolucci said. Most turned out well, but one came to her mind about a couple that Porter was about to marry that almost derailed.
It happened near the Cruz Bay Dock, she said. Porter was waiting to meet the couple when all of a sudden, she saw a young woman running past her, crying. A few minutes later, a young man, bewildered, made his way toward Porter.
Her friend recalled the officiant saying she turned to the young man and asked what happened, but he did not know. Bartolucci said Porter gathered the couple together and said they should forget about the wedding and join her instead on a trip to the beach.
Once they got there, the couple was able to relax, and the three of them talked about everything but the wedding. As time passed, Bartolucci said the couple admitted they were just nervous.
And the wedding went on later, as planned.
Perhaps Porter's best-known event was the Valentine's Day renewal of vows held annually on Trunk Bay Beach. Dozens of couples — some visitors, some Virgin Islands locals — would gather around to participate. But Hamling said there's another St. John touchstone that's well known, that Porter introduced.
A white and blue bumper sticker with the words, "Be Kind." Hamling said Porter created the stickers after hearing about a dog who died from abuse. That sticker also bore the name of the dog and the phrase "In Memory Of …."
"She was a huge animal lover. At her house in Bordeaux, she had a feeding station for 30 cats," Hamling said, "and she had a shelter dog named Gena."
A conversation about the origin of the Be Kind stickers came up during a sunset sail taken by a group of Porter's friends. Most of those who gathered before sunset were also part of a Sunday potluck, including Porter, and met on the beach at Peter Bay.
During the sail, the conversation turned to the bumper stickers, and for the first time, some of Porter's friends found out she printed up the first few batches as stories surfaced about the brutal death of someone's pet.
"And the next day, she passed," her friend said. Included in the announcement on Anne Marie's beach wedding website is a last wish that those who read it think about adopting a pet.