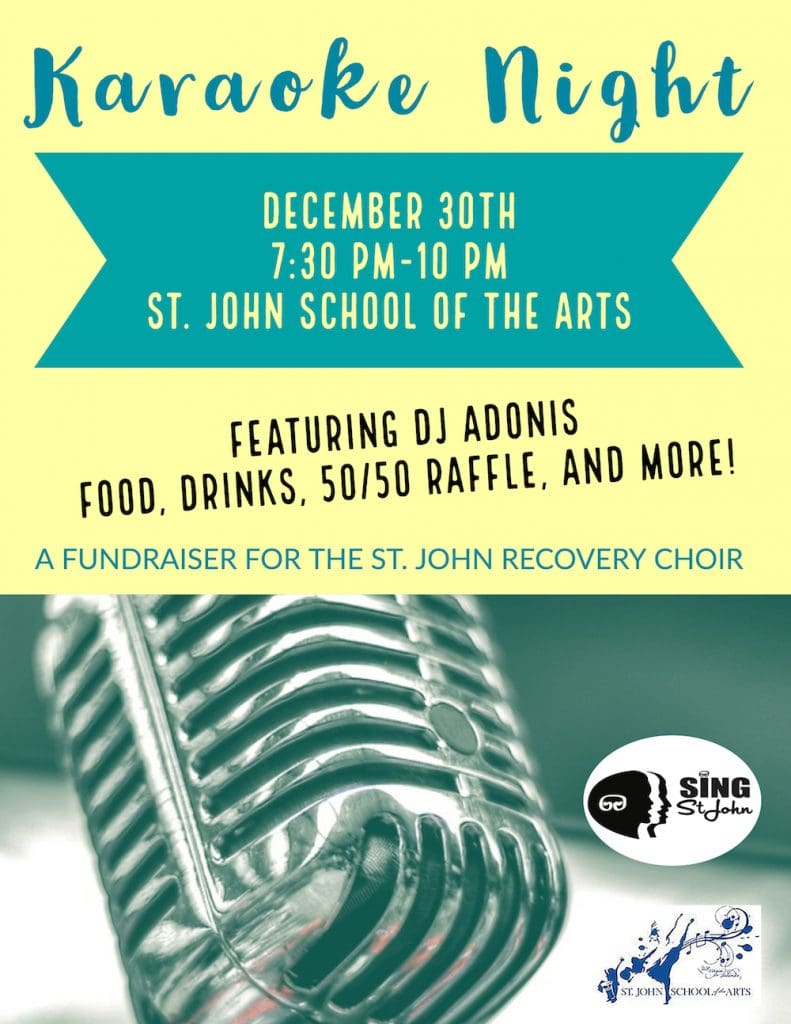 The St. John Recovery Choir will hold a Karaoke and Dance Party from 7:30-10 p.m., Sunday, Dec. 30, at the St. John School of the Arts. Admission is $5. Deejay Adonis will be on hand to keep the tunes rolling.
The event is a fundraiser for the St. John Community Choir that caroled throughout Cruz Bay and hosted a free holiday concert for children and adults in the park last week.
Karaoke nights have been scarce since Hurricane Irma ripped through the islands, so step into the shower and start warming up your voice. A dollar gets you a tune at the mic. Bring your family and friends and share the joy of song. Drinks and snacks will be on sale.
The Recovery Choir, which was formed in response to the storms of 2017, will be starting a new season in January. Everyone is invited to join whether they can read music or not. Director Kristen Carmichael-Bowers believes, "Singing should be joyful. Even as we work for a high- quality product, the process has to be joyful, and the whole mind, body and spirit has to be engaged. Singing is work, but my job is to make that work fun."
The first rehearsal will be held at 5:30 p.m., Tuesday, Jan. 8, at the Gifft Hill School Upper Campus.
For further information, contact the director at kristen.carmichael.bowers@gmail.com or call (802) 380-0761.