St. Johnian artist Avelino Samuel will be featured on the Good Hope School's poster for its 21st annual Caribbean Fine Art Exhibit.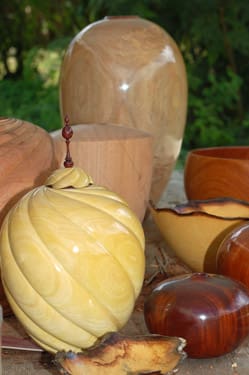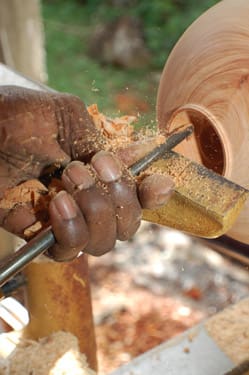 A major scholarship fund raiser for the St. Croix school, the Caribbean Fine Art Exhibit will run from February 15 to 18 at the school's campus. Samuel will be joined by 70 other artists from across the Caribbean and around the world who will display their work and donate a portion of sales to the school.
"Currently the school has nearly 40 percent of its students receiving some form of financial aid, which reflects the diversity of the St. Croix community," said Good Hope's development director Emily Walton. "The artists donate 40 percent of sales from the exhibit floor, plus 50 percent of the gift shop sales which run simultaneously with the exhibit."
"These donations have directly affected the school each year, providing tens of thousands of dollars to ensure local students experience the standards of a college preparatory education," Walton added.
The show is organized by a volunteer committee, which works tirelessly to ensure the event is a success each year.
"This is a devoted and passionate group," said Good Hope's Head of School Michael Mongeau. "The school thrives on the event and it is because of the committee's dedication, along with the artists and the community's respect for art that makes it a mainstay."
Although this is the first time Samuel will be the poster artist, he has been involved with the Caribbean Fine Art Exhibit for years.
"Each year Mr. Samuel participates in the exhibit's outreach program to St. Croix students," said Walton. "His passion for his craft, dedication to the exhibit, and following of many art enthusiasts led the committee to invite him to be the poster artist."
The 21st Annual Caribbean Fine Art Exhibit runs February 15-18, at the Good Hope School's Campus Center. The educational outreach program will be Friday, February 15, from 8 a.m. to 12:30 p.m.
A reception take place that evening from 7 to 9 p.m. The exhibit will be on Saturday and Sunday, February 16 and 17, from 10 a.m. to 4 p.m. and on Monday, February 18, from 10 a.m. to 2 p.m.