The favorite St. John reggae band, native sons Inner Visions, have returned home after their fifth U.S. summer tour and are ready to entertain local crowds — just like they rocked it stateside these past few months.
Inner Visions is comprised of Philip "Grasshopper" Pickering on guitar and lead and backing vocals; Alvin "Jupiter" Pickering on bass and backing vocals; Paul "Osisi" Samms on lead and backing vocals and percussion; Akiba "Snooze" Pickering on keyboards; and Aswad "Hollywood" Pickering on drums.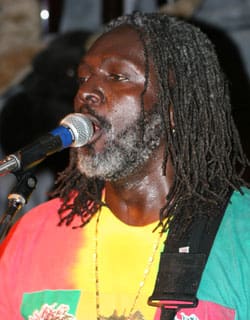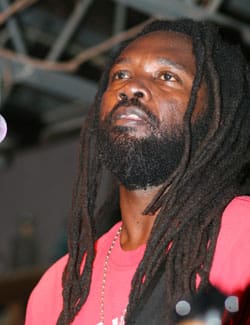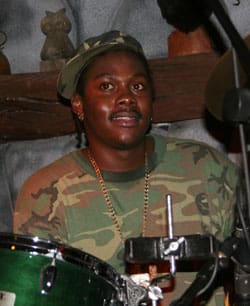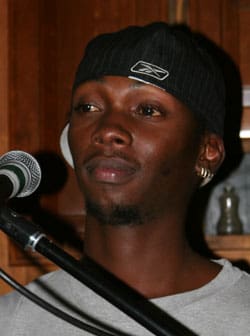 This past summer, the men traveled coast to coast playing venues from California to New Jersey and turned more people on to their infectious tunes than ever before.
Good Reception at New Venues
"We played a few venues that we hadn't played before and the reception was really good," said Grasshopper. "At first the attendance was small, but then it picked up. By the time we were in California, all was good."
The band launched their tour in South Carolina, then traveled up to Washington D.C. and drove back down to Asheville, North Carolina, before heading out west.
Inner Visions rocked crowds as far north as Hood River, Oregon, before they drove back to the east coast and hit Maine, Vermont, Rhode Island, New York and New Jersey, hitting about 50 venues in all.
The reggae greats covered a lot of ground and pulled shifts behind the wheel themselves — while trying to remember to drive on the right-hand side of the road.
Driver Needed
"Next time we need to hire someone to drive," said Jupiter. "Imagine driving from Vermont to Colorado and when you get there you have to set up the same day. Then you have to perform and leave the same night as soon as you finish."
The homegrown talents played venues from small clubs to outdoor festivals, with one of their favorite stops being the Sierra Nevada World Music Festival in California.
"It was a big stepping stone for us," said Jupiter. "The media had it like 'Who are these guys.' It seemed like they were looking to hear what we sounded like."
"Everyone gathered around to hear what we sounded like — it was really great," Jupiter added.
Maine is another favorite stop on the Inner Visions stateside tour.
"That's our stomping ground right now, man," Grasshopper said about the state. "Every year it gets better and better."
"Reggae is happening big everywhere in New England," agreed Jupiter.
As much as the men enjoy the road, they admitted to missing family and friends on their home island of St. John.
"What I miss most is family," said Grasshopper. "I'm really family oriented. It hurts a lot when you leave your family behind — your wife and your kids."
"It hurts the most when you have down time and you're thinking about them," Grasshopper continued.
"I don't like to leave my wife," agreed Osisi. "But she has her stuff too; she has her destiny and I have my destiny. The music is in my blood so where ever it takes me, I have to go."
"My wife is 100 percent behind me," Osisi added. "I always miss her though. I could be with her 24 hours a day."
Four Albums So Far
After releasing a single with "South Africa" on one side and "Fire and Ice" on the other, the band released its first full-length album in 1995 called "Love One Another."
In 1999, Inner Visions released their smash hit single "Shala-la" which leaped to the top of the charts in several Caribbean areas.
Another full length recording, "Spiritual Dancer," came out in 2000. The hard working men of Inner Visions headed back to the studio in 2003, recording "Street Corner Musicians," which featured hits like "It's a Matter of Time," and "Ain't It the Truth."
The roots reggae rockers weren't ready to relax yet. They recorded another full-length CD in 2005 titled "Frontline" which contained favorite songs like "So Nice" and "Too Late."
The band members have stuck to their roots throughout their career, spreading the message of love, according to Jupiter.
"Inner Visions is basically about love," Jupiter said. "That is the only message it is. We don't try to push our religious beliefs on anyone."
"We believe in a way of life," continued Jupiter. "There is a basic foundation in all religions and that is love — and that is our basic foundation. Everyone is fighting over different religious beliefs, but every man and woman should live the way they would like to live."
Long Journey
Inner Visions has been together for more than 25 years, and it's been quite a ride, explained Grasshopper.
"This year marks our 27th year playing together," he said. "It's been a long journey and finally things are starting to look up. We're really looking forward to the future."
The band plans to play around St. John this winter — keep an eye out for them at Fred's Place in Cruz Bay or Sputnik's in Coral Bay over the next few months.
Another venue to watch out for is Maho Bay Campground, one of their favorite places to play on island.
"Maho is one of the best places to play on St. John because people get really into our music up there," said Jupiter. "They get up and dance and really have a good time."
Recording Studio Hopes
The band mates have another ambition this winter — to open a recording studio on Love City.
"We don't have a studio yet and it's one of our missions," said Grasshopper. "There are a lot of people around St. John and St. Thomas who have a lot of talent, but they need the chance to record. We would like to produce some local bands."
"If we get our studio, then we have the option to produce other local talent," agreed Jupiter.
The spring will find Inner Visions recording a live CD and music video, and planning their summer tour, in Europe this time.
European Plans
"I'm trying to get my hitch in Europe," said Osisi. "They embrace music a little more than America. Americans categorize music — if you're in a certain bracket they don't mess with you."
"In Europe, they check you out," Osisi continued.
"We're really looking forward to really doing Europe next summer," said Grasshopper.
"I'm really excited about going over to Europe next summer," said Hollywood. "That might be my favorite place, for real."
Where ever Inner Visions travels to bring their distinct sound and conscious lyrics, their fans back home in St. John will be following.
Check out their Web site at www.innervisionsreggae.com to purchase any of their CDs and don't miss their MySpace page at www.myspace.com/innervisionsreggae.