Gunnery Sgt. Joseph Melendez, a native of St. Thomas, U.S. Virgin Islands, and son of Ms. Bernadette Maynard-Melendez and Mr. Joseph A. Melendez, serves at Naval Supply Systems Command Fleet Logistics Center, located in Sigonella, Italy.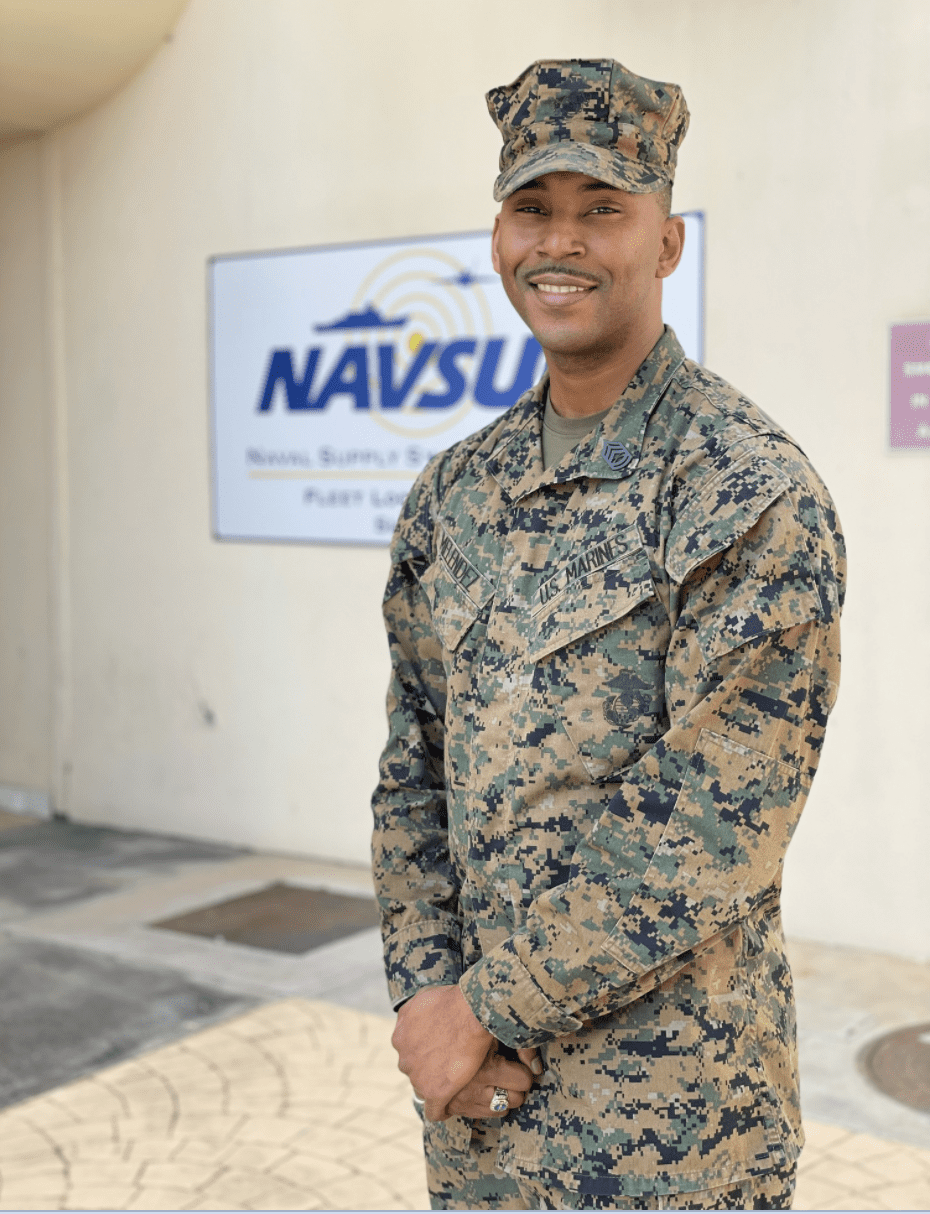 Melendez joined the Marine Corps 14 years ago. Today, Melendez serves as a distribution management specialist.
"I joined the Marines because I wanted a challenge," said Melendez. "I have family members in the other services, so I wanted to be my family's first Marine."
Growing up in St. Thomas, Melendez attended Charlotte Amalie High School and graduated in 2004. Today, Melendez uses the same skills and values learned in St. Thomas to succeed in the military.
"I learned in St. Thomas it's okay to make mistakes, but you have to learn from them," said Melendez. "Don't get too caught up in mistakes. Just make sure you learn and carry on."
These lessons have helped Melendez while serving in the Marine Corps.
NAVSUP FLCSI is one of Naval Supply System Command's eight globally positioned commands. It provides a full range of contracting, administrative, and logistics support services to U.S. naval and joint warfighters, as well as NATO and allied partners, through its enduring locations in Spain and Italy; forward operating sites in Greece, Djibouti, Romania, and Poland; contingency/cooperative security locations in the United Kingdom, Iceland and Norway; and NATO support elements in Portugal, Spain, and Italy.
"NAVSUP FLCSI provides logistics, business, and support services to U.S. Naval, Joint, and Allied forces through partnerships and sound business practices in order to set theater readiness with material accountability," said Capt. Douglas S. MacKenzie, commanding officer, NAVSUP FLCSI.
With more than 90 percent of all trade traveling by sea and 95 percent of the world's international phone and internet traffic carried through fiber optic cables lying on the ocean floor, Navy officials continue to emphasize that the prosperity and security of the United States are directly linked to a strong and ready Navy.
Melendez and the sailors they serve with have many opportunities to achieve accomplishments during their military service.
"My proudest accomplishment is seeing other Marines prosper and excel," said Melendez. "When I was a recruiter, I would see recruits join and achieve success."
As Melendez and other service members continue to train and perform missions, they take pride in serving their country in the United States Marine Corps.
"Serving means helping individuals in my circle but also the larger mission," added Melendez. "Seeing junior enlisted taking on leadership roles is a very positive thing for my service."