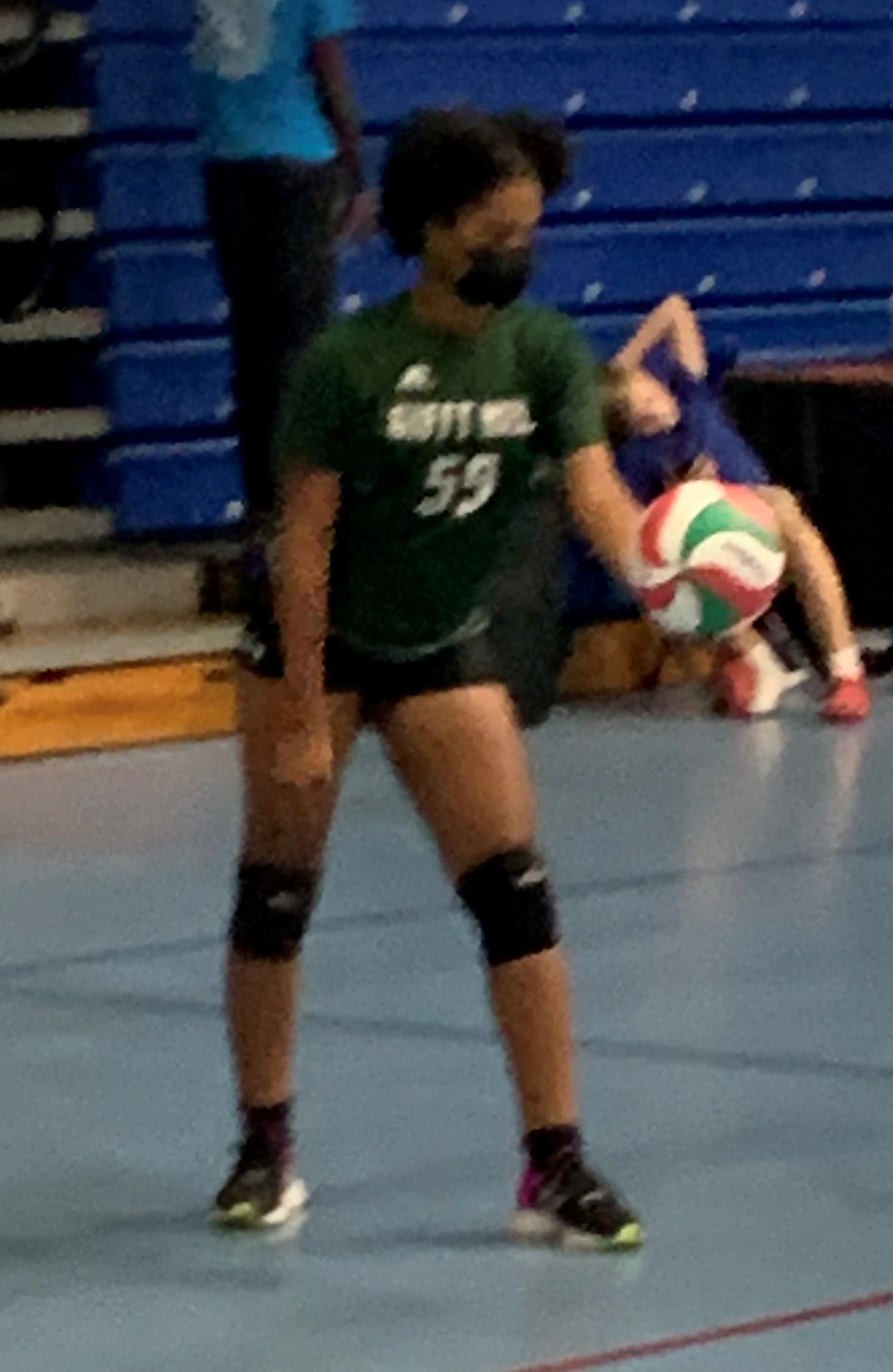 Day two of the 2021-2022 St. Thomas/St. John Interscholastic Athletic Association Volleyball League was filled with six exciting games all played at Antilles School's MCM Center.
Gifft Hill School defeated All Saints Cathedral School (25-18; 25-21) in the first of two games in the Middle School Girls Division. The second Middle School Girls match featured two teams from Antilles School. Antilles Hurri defeated Antilles Canes (25-17; 25-20) behind Taylor Roy's seven service points.
In the only match played in the Varsity Boys Division, Antilles Hurricanes defeated All Saints (25-14; 29-27).
In Varsity Girls action, Charlotte Amalie High School Lady Chicken Hawks earned their first win of the season with a (25-5; 25-23) straight-set victory over the Lady Vikings of All Saints Cathedral School. The Lady Rays of Ivanna Eudora Kean High School continued their winning ways defeating Gifft Hill School (25-22; 25-14). In the featured match of the evening, Virgin Islands Montessori School and Peter Gruber International Academy outlasted Antilles School earning the three-set win (25-27; 25-23; 15-11).
[adrotate group="6"]
Games continue on Thursday, May 5, 2022, at the MCM Center.
4:00pm – Gifft Hill vs. All Saints – Varsity Girls
5:00pm – IEKHS vs. VIMSPGIA – Varsity Girls
6:00pm – CAHS vs .Antilles – Varsity Girls
4:00pm – All Saints vs. Antilles Hurri – Middle School Girls
5:00pm – Gifft Hill vs. Antilles CANES – Middle School Girls