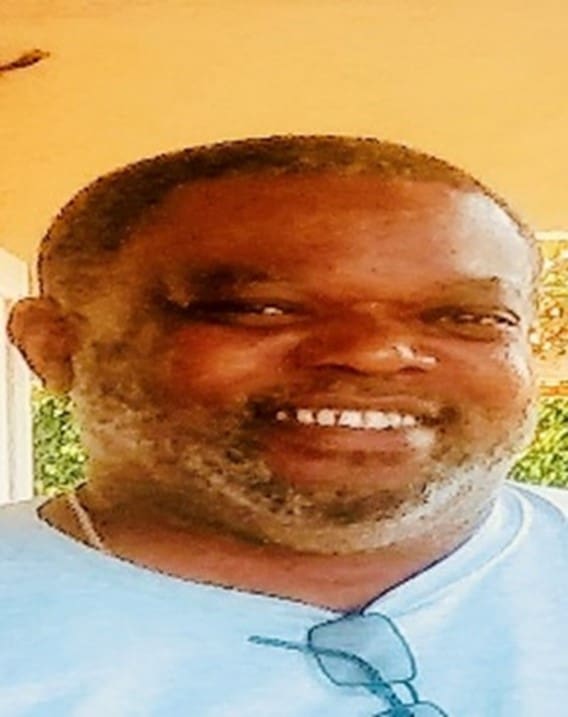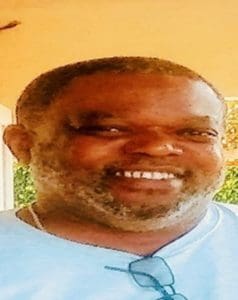 Steven Alphonso Rodgers died at his home in Norfolk, Va., where he resided for 40 years.
Steven was proceeded in death by his father, Alphonso Rodgers; stepmother, Kathleen Lashley Rodgers; and brother, Lee C. Jackson.
He is survived by his mother, Alma Joseph Macfarlane; daughter, Serita Ashley Rodgers; ex-wife, Brenda Rodgers; sisters: Sheryl Rodgers-Soto, Felice Marrow, Dr. Kathleen Rodgers and Coreen Rodgers-Reed; brother, Alphonso "Alito" Rodgers Jr.; brothers-in-law: Christopher Marrow and Lenny G. Reed; and nieces: Victoria Soto, Michelle Williams-Ballantine, Amber Francis, Kerstin Thompson, Lenika A. Reed and Lennise Reed.
He is also survived by nephews: Lee C. Jackson Jr., Kyle K. Monsanto, Akeel J. Francis, Vaughn A. Marrow, Adrian "Mikey" Francis, Lennie Reed and Laurence Reed; and great nieces and nephews: Orlando Carino, Aiden J.J. Francis, Asia Francis, Anyce Francis, Zarrin Walters II, Kyla Monsanto, Zoe Ballantine, Noah Ballantine, JeNao A. A. Francis, Adejah Myers and Faith Joseph.
Other survivors include cousins: Darril "Bucky" Rodgers, Errol "Skeebo" Rodgers, Lynette "Bakeeta" Rodgers, Ramona Rodgers-Faoye, Dawn Rodgers, Ilma Rodgers, Myrtle Farrelly, Denise Farrelly, Anthony Farrelly, Brenda Farrelly-Moving, Beryl Farrelly-Warner, Niresta Corneiro, Bernice S. Turnbull, Levron "Pops" Sarauw, Delois Turner, Cheryl Hermon, Glenora Joseph, Glenda Joseph, Linda Joseph, Glencia Joseph, Glenroy Smith, Bassanio Davis III, Lauritz David, Eleanor Thompson, Atty. Leonard B. Francis, Joyce Francis-Edwards, Alfred Turner, Karen Turner, Monroe Trotman Jr., Elvis Trotman, Ernest Trotman, Lester Trotman, John Trotman and family, Laura Trotman and Lana Trotman-Ritter.
Relatives and friends are respectfully invited to attend the funeral service on Tuesday, Feb. 1, at the New Herrnhut Moravian Church. Tributes will begin at 9 a.m. the service will follow immediately at 10 a.m.
Interment will be at Eastern Cemetery.
Arrangements are under the care of Dan Hurley Home for Funerals and Cremation Center of St. Thomas, St. John and St. Croix.
All COVID-19 protocols will be observed.
Family and friends may offer their support by sharing a special memory or message by going to www.hurleydavisfuneralhome.com