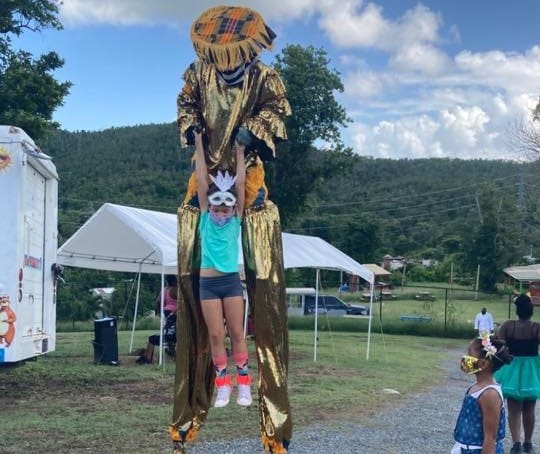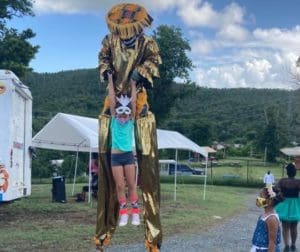 This Halloween, trick-or-treating is simply not an option due to COVID-19, even with masks that go over the mouth instead of the eyes.
On St. John, however, it's possible to have a COVID-19-safe Halloween. St. John Classic Outdoor Entertainment is inviting the public to a "spooktacular" children's party and movie night at its Susannaberg location.
The events begin on Saturday, Oct. 31, with a children's party from 4-6 p.m. Host and moko jumbie Yisrael Petersen will be in full regalia, ready to pose with anyone who wants to take pictures of him or of the animals he'll have on hand, including peacocks and rabbits. The entrance fee is $5. Petersen says costumes are encouraged and COVID-19 masks are required for admission.
When darkness falls, the movies will begin. At 6:45 p.m., Petersen will be screening "Scoobie Doo Halloween," an animated film for children.
At 8:45 p.m., he's showing "Witches," a family adventure film.
If all this is too tame for your taste, on Sunday, Nov. 1, he'll be screening "Tales of the Hood 3," an adult horror/suspense movie.
Admission for the films is $5 for children and $10 for adults.
Everyone is welcome to watch the films from their vehicles or bring a chair or blanket and sit on the grass while the full moon rises. (An FM radio is required to hear the sound in a vehicle.)