The sounds of drumming — emanating from the shaded parking area beneath the Legislative Annex — rang out through Cruz Bay on Tuesday morning.
If you were curious and followed the sound to the source, you might have been surprised to find the rhythmic pounding was generated by a dozen senior citizens seated behind drums of various sizes, along with dozens of other seniors wielding tambourines, maracas, shak-shaks, squashes and sticks.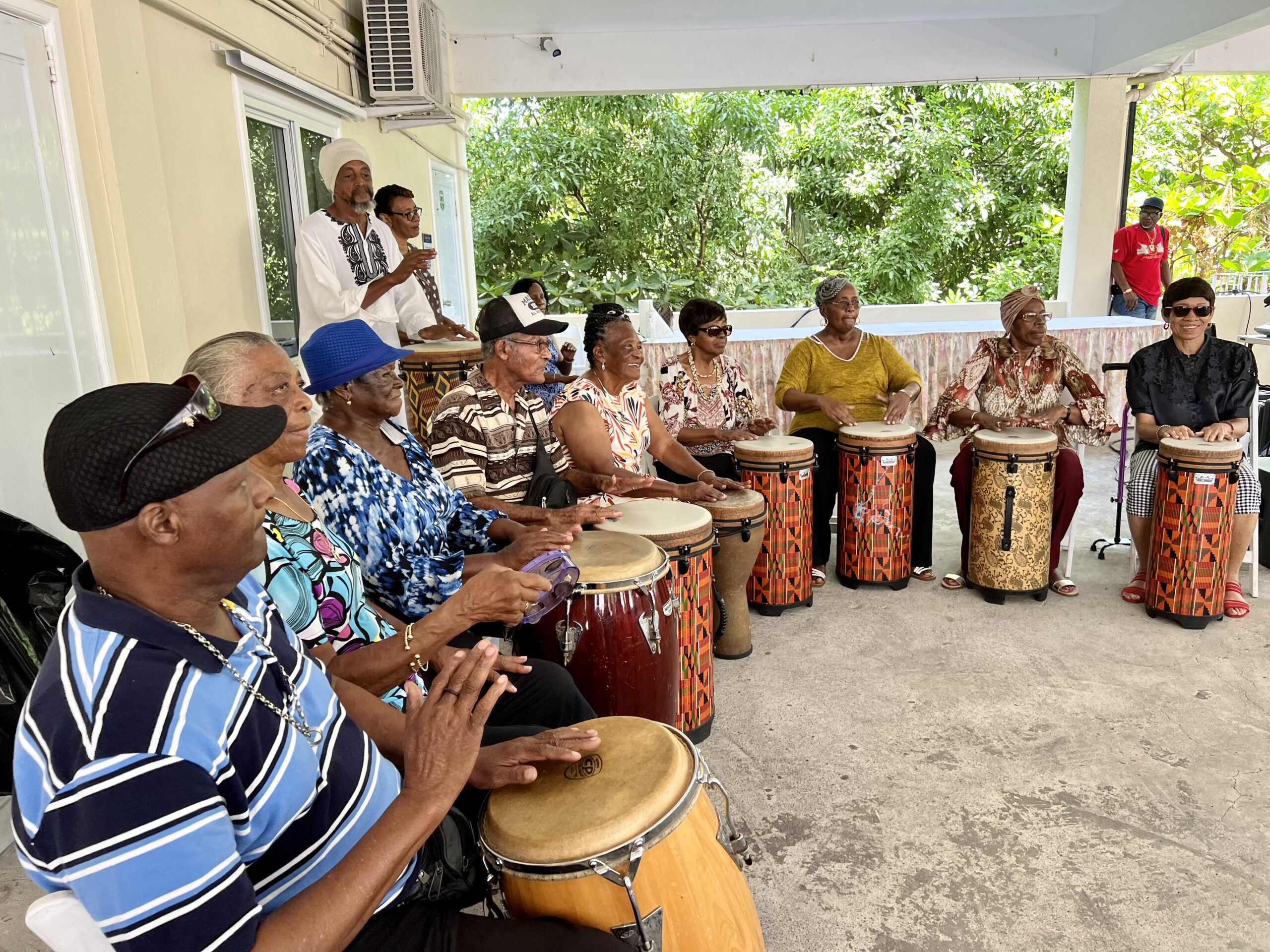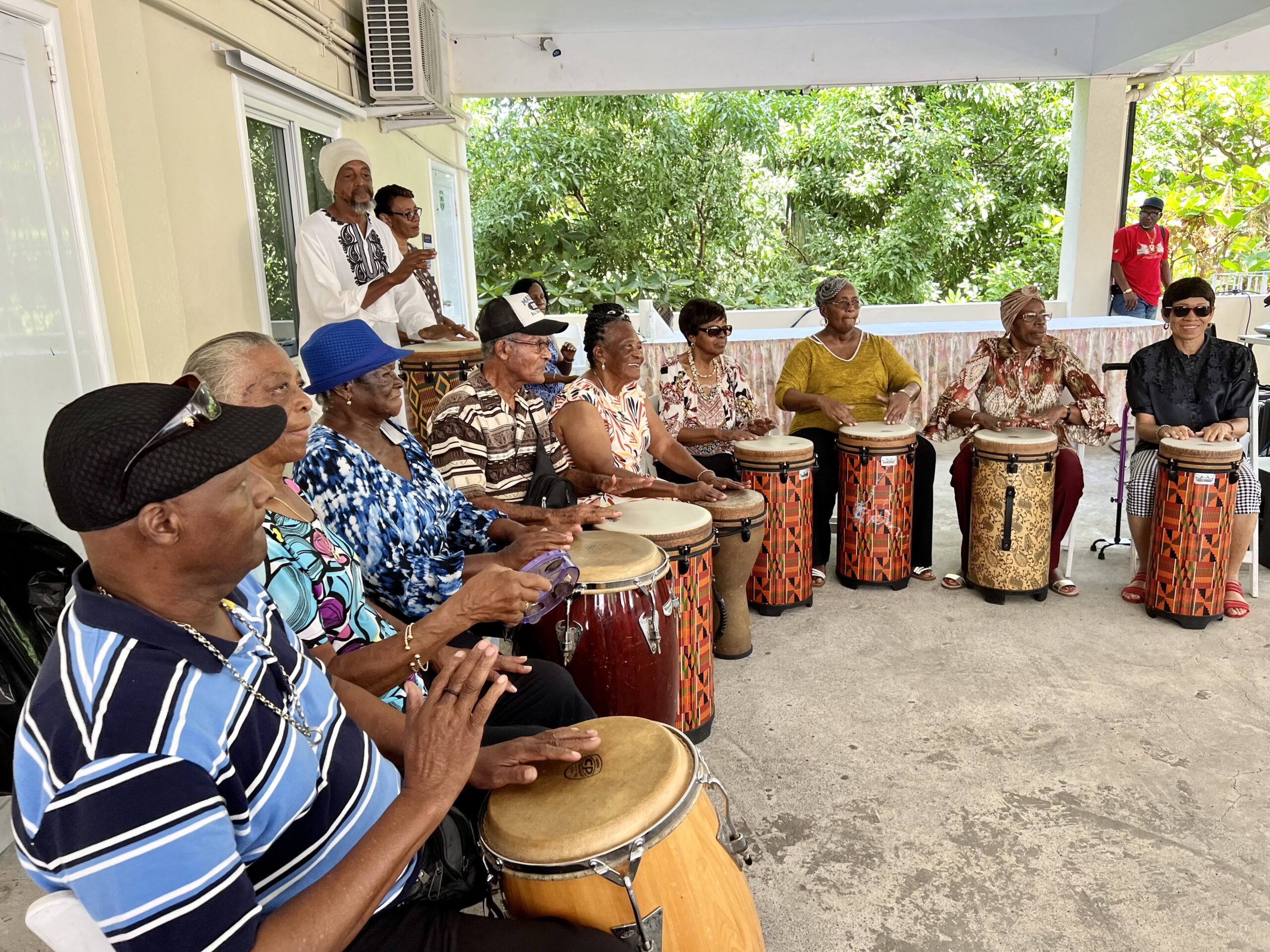 The seniors were showcasing drumming skills honed during an eight-week program taught by Haile Israel of the St. John School of the Arts.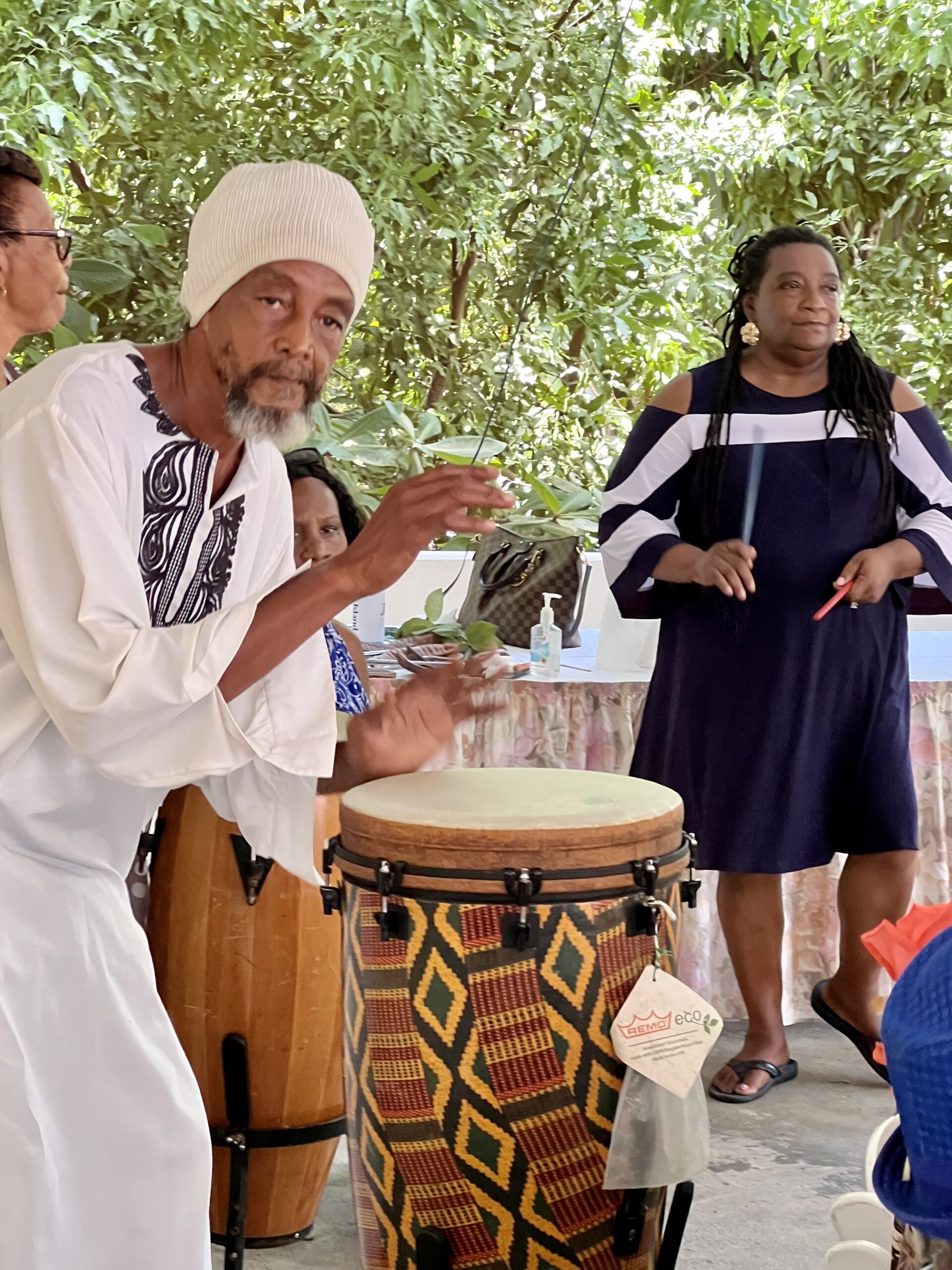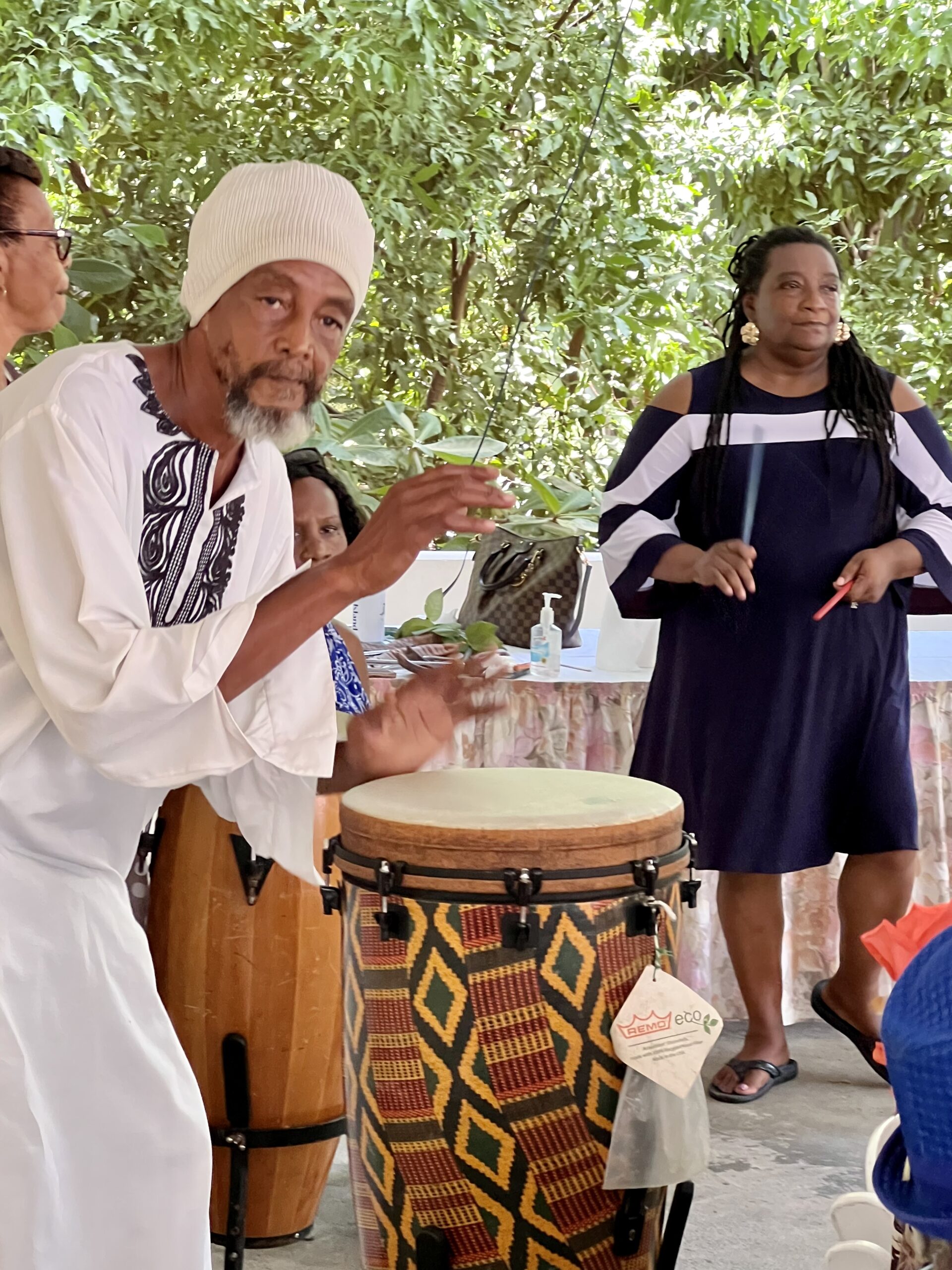 Before the drum circle began, Jeune´ Provost, executive director of the School of the Arts, led the seniors through a series of gentle stretching and breathing exercises. "As we expand our arms and breathe in and out, think of something you're grateful for," she said. Looking out over the sea of faces, she added, "I'm grateful for all of you."
Israel took over the mic and reminded the crowd of their African heritage and the importance of drumming as a form of communication. "In Africa, the drumming begins with the sound of the heartbeat — 'Do good, do good, do good,'" he said.
Following the drumming was more live music provided by Quelbe Resurrection, a popular band that performs Quelbe music, the official music of the Virgin Islands. St. John Administrator Shikima Jones-Sprauve circulated among the dancers, filming them as they showed off moves that belied their years.
Tuesday's luncheon was sponsored by the Human Services Department. It is one of a series of events held to celebrate Senior Month, according to Abigail Hendricks, project manager for socio-recreation for seniors at the department.
On Wednesday, 21 seniors traveled to Lovango Resort + Beach Club to enjoy the facilities there. On Friday, they are meeting up with their St. Thomas counterparts for a day at Magens Bay. Next week they will have a day at Oppenheimer Beach on St. John, with an opportunity to meet with staff from the Health Department. On May 26, they'll board the Kon Tiki for another round of entertainment by Quelbe Resurrection.
"It's important for seniors to get out and get some recreation," said Hendricks. "You don't have to come out every day, but come at your leisure."