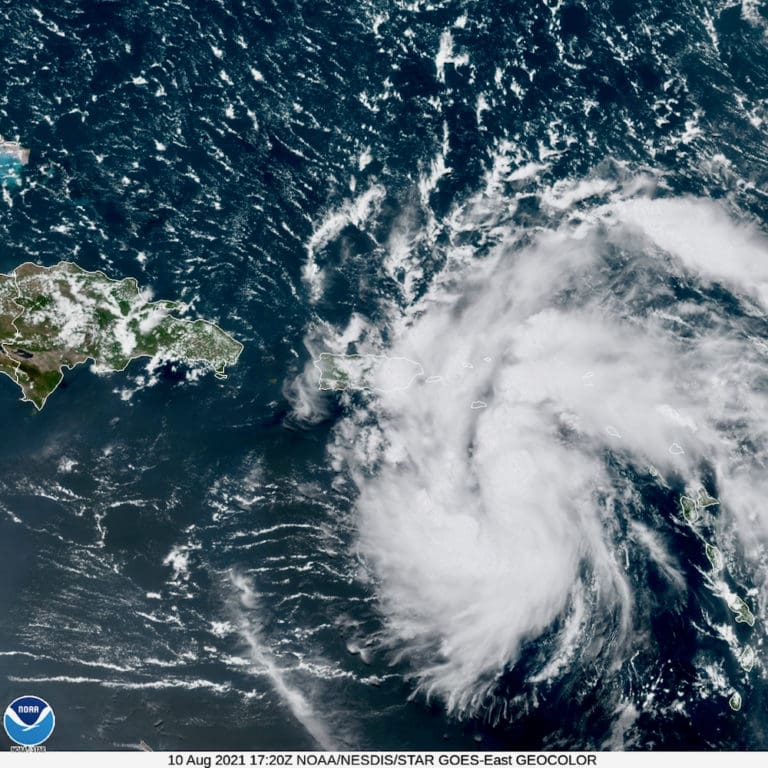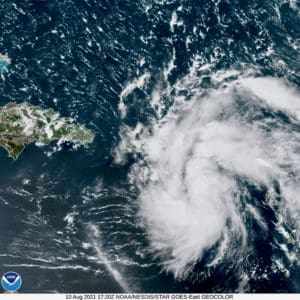 The storm known to the National Weather Service as "Potential Tropical Cyclone Six" is bringing rain and some wind to the U.S. Virgin Islands as it makes its closest pass Tuesday.
According to the National Hurricane Center, the disturbance has become better organized since Monday, and satellite intensity estimates from show it's at tropical storm strength.
However, reports from a NOAA Hurricane Hunter aircraft and surface observations indicate
that the system does not yet have a well-defined closed circulation, with the wind and pressure fields more resembling an open wave.
The storm's motion remains west-northwestward at 16 knots. The NHC said a strong low- to mid-level ridge to the north should steer the system generally west-northwestward for the next 72 hours.
Tropical storm warnings remain in effect for the U.S. virgin Islands and Puerto Rico, and the NHC report warns that heavy rainfall could lead to flash, urban, and small stream flooding, along with possible rapid river rises and the potential for mudslides across the territories.