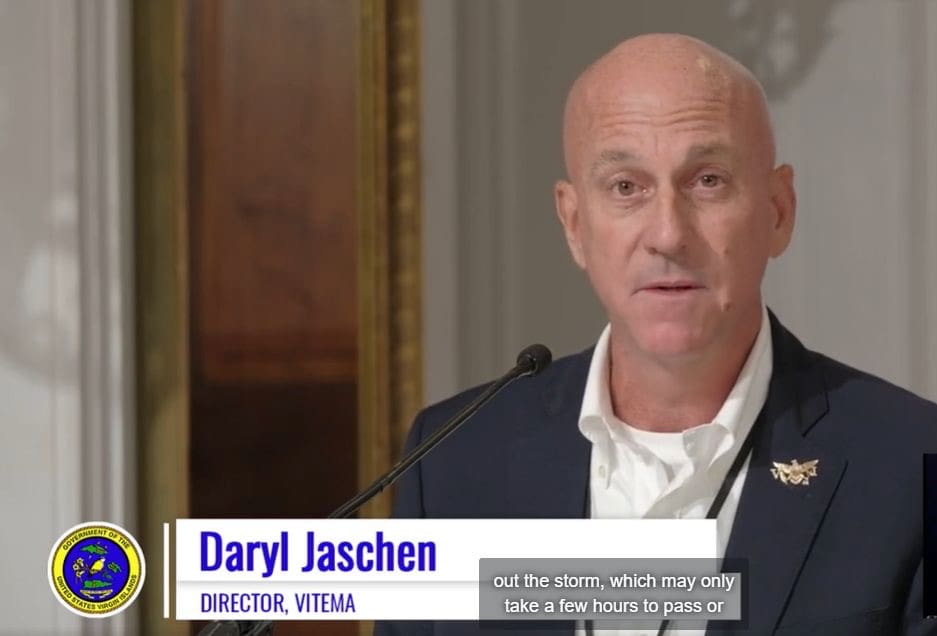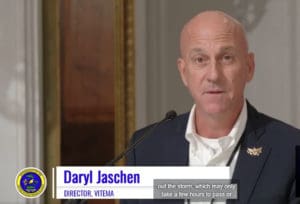 Invest 92-L is on track toward becoming the ninth named storm of the season and could impact the territory as early as Thursday, according to V.I. emergency response officials. At a Monday news conference, V.I. Territorial Emergency Management Agency Director Daryl Jaschen said the storm was approximately 1,300 miles southeast of the territory, moving northwest at 15 to 20 miles per hour.
"As it is currently projected, it is not expected to be any stronger than a tropical storm, but that could change quickly if conditions are favorable," he said, adding that strengthening is expected within the next 48 hours, and there is another system coming up behind it.
While VITEMA has been prepping for the last few months, Jaschen urged residents to get ready now by getting enough non-perishable food and water to be self-sufficient for 10 days, get fuel and spare parts with generators, update insurance policies for homes and have a shelter evacuation plan, among other things. Masks, hand sanitizer, cleaning wipes and a first aid kit with prescriptions should also be gathered.
"Know where your family may safely ride out the storm," Jaschen said. "Don't take the safety of yourself or loved ones lightly. Dropping off at a shelter should be carefully calculated. Shelter screening procedures have been developed and social distancing practices will impact a number of individuals at a shelter."
Department of Human Services Commissioner Kimberley Causey-Gomez said screening at the shelter involves not only a temperature check but also a detailed questionnaire taken outside before anyone can come in. The capacity of all shelters has been reduced, taking a shelter that could once house 500 residents, down to 90 with the implementation of social distancing. A mix of traditional shelters where everyone congregates together and of alternate sites where people are housed separately, such as in a hotel, will be available.
"Depending on the storm and what is happening, we will take everything into consideration by island," Causey-Gomez said.
One primary shelter has been identified on St. Croix, two on St. Thomas, one on St. John and one on Water Island, she said, adding that others are "on the back burner" in case they are needed.
Speaking earlier, Gov. Albert Bryan, Jr. said storms are coming "earlier and earlier every year" with more intensity.
"We are already working on preparations as if this hurricane is coming into the territory and coming strong," he said. "We suggest you do the same. It is almost inevitable we're going to get weather this season. It might not be heavy, but you need to start the preparation now."
Jaschen also encouraged residents to sign up for Alert V.I., a mass text system for regular updates.