Cinderella, Sponge Bob Square Pants, Thomas the Train and dozens of other characters marched through the streets of Cruz Bay on Wednesday morning, October 31, for the annual Storybook Character parade.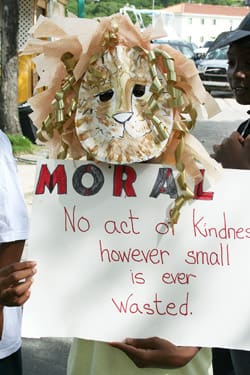 The event drew students in kindergarten through sixth grade from both Julius E. Sprauve School (JESS) and Guy Benjamin School (GBS) who depicted characters from books such as "Where the Wild Things Are," "Brown Bear, Brown Bear What Do You See," "Chicka Chicka ABC" and "If You Give a Mouse a Cookie."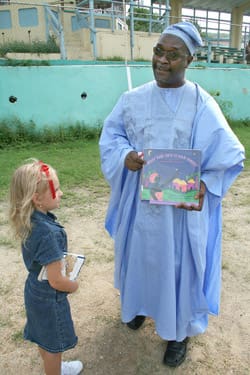 Led by members of JESS's talented marching band, the characters paraded around the Winston Wells ball park before heading out to the streets for a loop around the Frank Powell Park. Traffic halted and tourists and locals alike took a moment to watch the costumed children march past.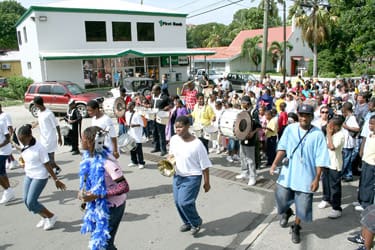 Faculty and staff got into the spirit too. GBS principal Dionne Wells was decked out as Silly Sally, the title character of Audrey Wood's book of the same name.
ESS teacher K.D. Munnelly donned a witch's hat as she embodied a Hogwarts professor from the popular Harry Potter series.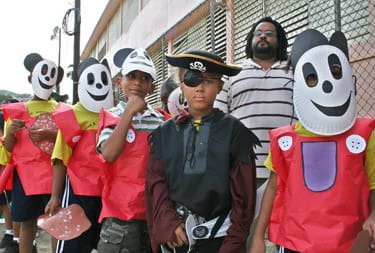 While the students enjoyed showing off their costumes, they weren't alone in the fun.
"The kids love this event," said Wells. "And it's fun for the staff too. They really get into it."