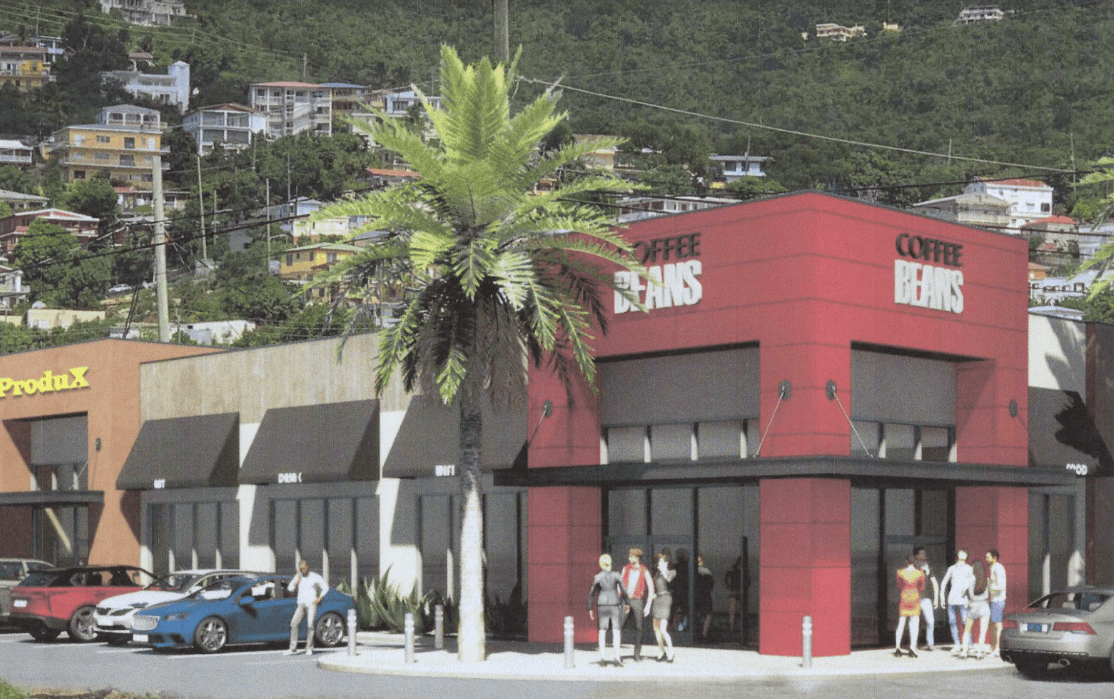 Allison Petrus, president of Petrus Properties, sees his project to demolish a dilapidated building and expand Petrus Plaza, on the edge of Frenchtown on St. Thomas, with a new, two-story building as "straightforward" and beneficial to the community.
Vera Davis, general manager at Queen Charlotte Corp., a neighboring business, however, only sees flooding and traffic jams.
The two have a history of seeing things differently, so differently that they have ended up in court trying to find out who was seeing the situation correctly.
On Wednesday Petrus made his case for rezoning the property he is leasing from the government at 47D-1 Kronprindsens Gade, Kronprindsens Quarter, St. Thomas. He wants it rezoned from Public to Business Scattered.
He said the building currently on the property is uninhabitable and would be demolished, making way for the commercial building that could hold three business tenants on the first floor and two on the second.
Petrus Plaza currently has eight tenants, according to Petrus, and the eight tenants are the original tenants that occupied the plaza when it was built 12 years ago.
He also said that the original building was held up in court for three years because of what he characterized as trivial complaints by Davis.
Davis read a letter at the hearing citing what she called "grave concerns with this application."
She said the road that gives access to her business and the plaza is in "deplorable" condition and is often blocked by traffic going into the plaza. She said she had a court order that stated Petrus was not to block the entrance.
Her other concern was flooding. Petrus had said that flooding was not an issue. Davis said it was. She said that Petrus Plaza had raised the level of its property, which caused flooding on the property she manages. This, she said, has led to "tens of thousands of dollars spent to mitigate the problem."
She asked that the application not be approved until more details were presented on the impact of the project on neighboring property owners.
Petrus called Davis's issues "nonsense." And he said it was a rehash of the same issues that were brought up when the original building project was being proposed.
The Department of Planning and Natural Resources will forward the request to the department commissioner with recommendations. The commissioner will then forward the request to the Senate. Petrus was a member of the Senate from 1994 to 2000.