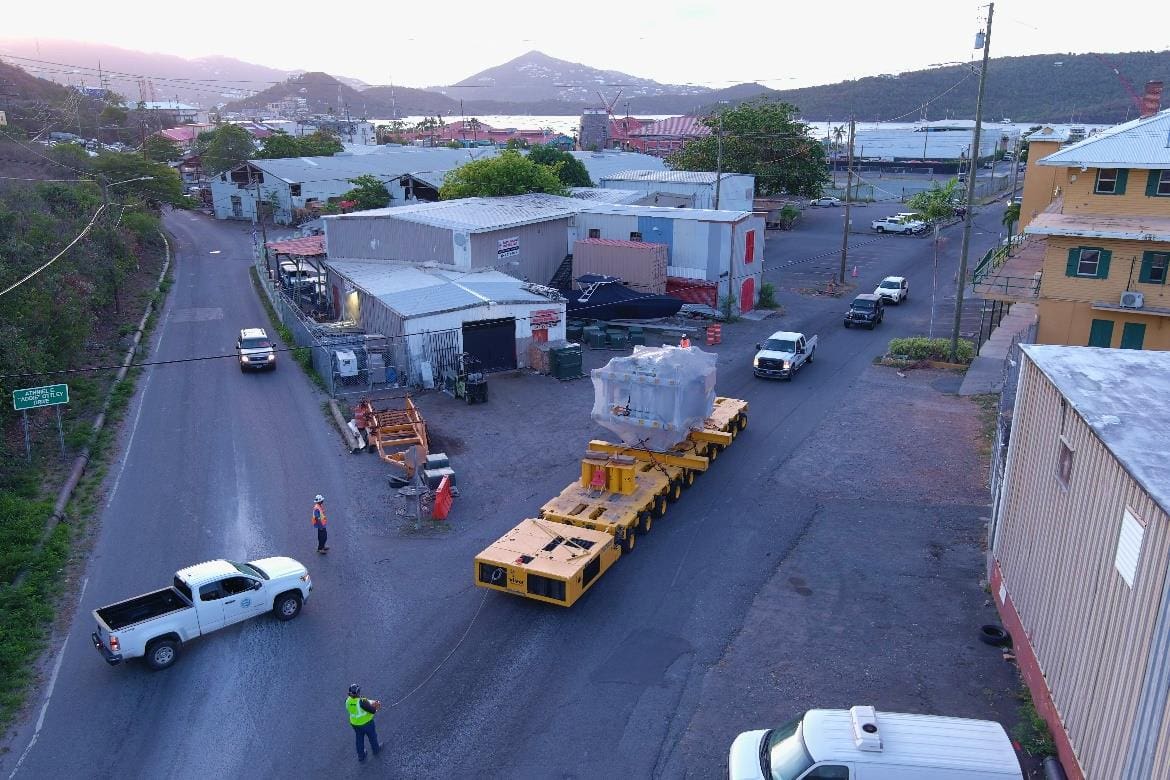 The V.I. Water and Power Authority recently announced a series of St. Thomas road closures to move huge components of recently acquired Wartsila propane generators to the Randolph Harley Power Plant.
It is continuing the installation of four new generators from Finnish company Wartsila. WAPA started the process of buying the generators four years ago.  It approved the final terms for the contract with Wartsila in 2020. At that time, the generators were scheduled to be commissioned early in 2022. WAPA's most recent release indicates they are now scheduled for early 2023 but WAPA "is making every effort to get the units in service earlier."
"We have worked steadfastly to ensure that we are doing everything in our power to upgrade and improve our generating capacity," said WAPA CEO Andrew Smith in Thursday's release. "Our on-going installation of more efficient propane-fired generating capacity not only improves the efficiency of our generation – meaning we burn less fuel to make the same amount of electricity – but it also provides the Authority with flexibility in which type of fuel to use," Smith said.
St. Thomas' Randolph Harley Power Plant currently has three Wartsila generators in service. WAPA, working with the V.I Housing Finance Authority and the Office of Disaster Recovery, secured grant funding from the federal Housing and Urban Development Agency enabling it to acquire another four Wartsila generators at no cost to the utility.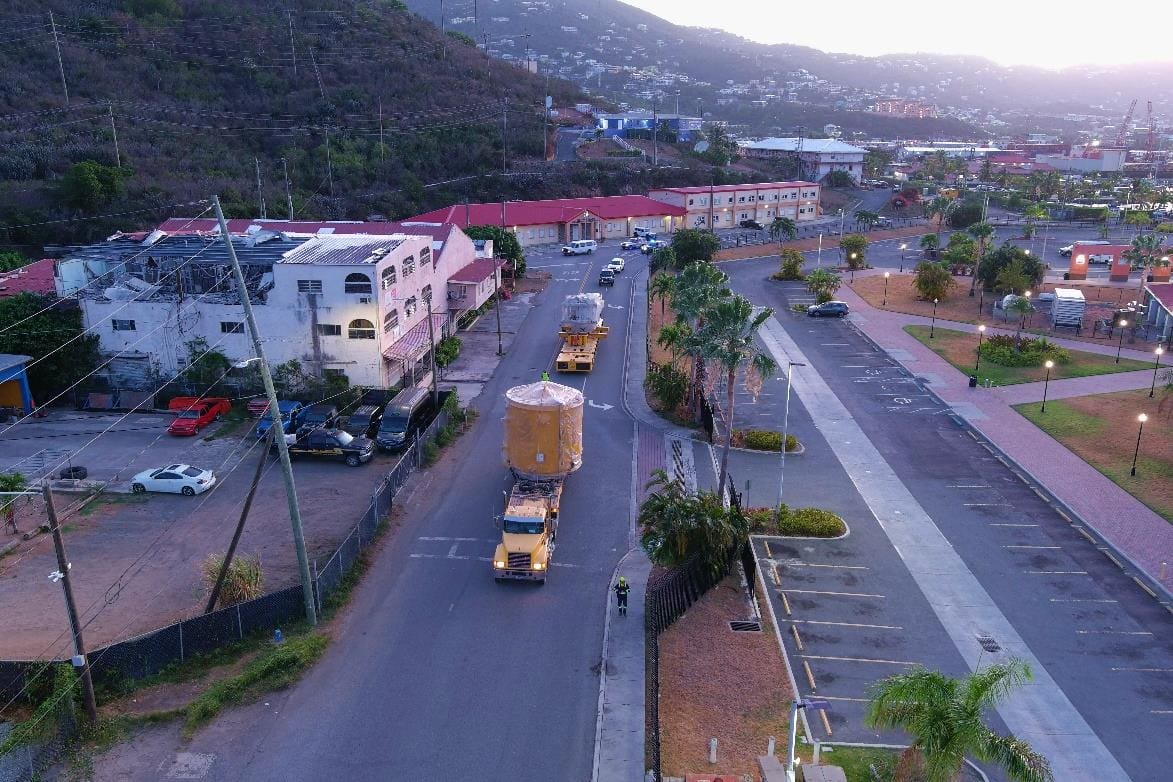 "Grant funding is incredibly important to the Authority and our customers because our customers get the benefit of lower fuel costs as a result of the improvement in efficiency, but our customers do not have to bear the cost of buying and installing the generators in rates because of the grant funding," said Smith.