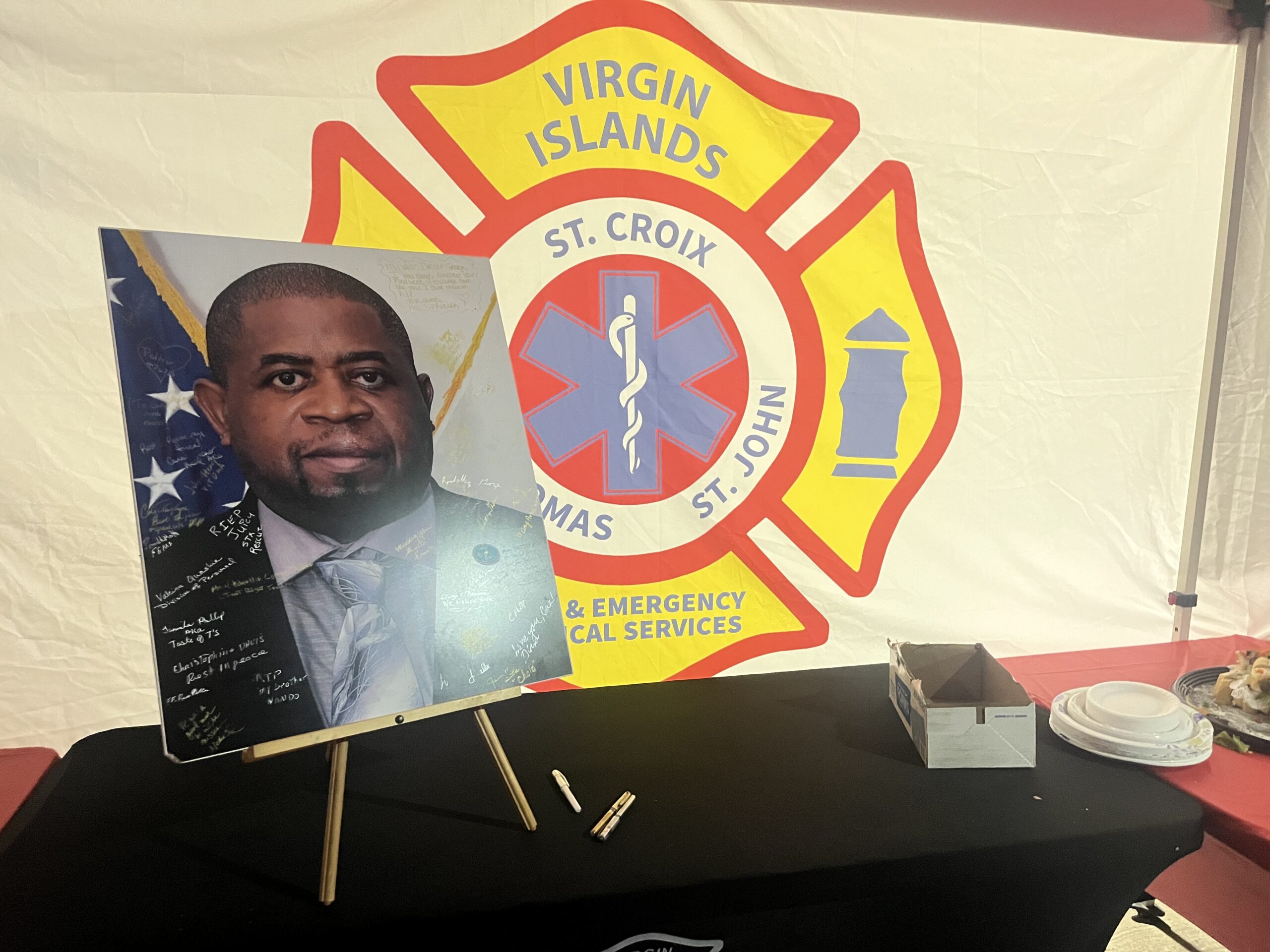 More than 100 community members lit candles in remembrance of the late Fire-EMS Director Daryl A. "Mousy" George on Wednesday evening at the Charles A. Seales Fire Station Annex in Estate Grove Place on St. Croix. The vigil was a moment for them to come out and share stories, pay remembrance, and support George's family.
EMS Chief Robert Bryan called George "a man of the Virgin Islands."  He said, "Since the funeral arrangements are mostly being conducted on St. Thomas and being that he has touched so many souls here we wanted to make sure that everybody had the chance to be together. We also wanted to let the family see that they loaned him to us for 30 odd years and he just kept giving and giving and giving. We wanted to make sure that they knew how much he meant to us as well."
The crowd, which also included senators such as Marise James, Diane Capehart, Kenneth Gittens, and other dignitaries, all came out to show their support. People gathered in front of the station to share stories of George while holding candles. Bryan said that after the crowds broke off into groups to reminisce about George, a DJ played music to make everyone feel comforted.
"So much heart and energy that he has put in to see projects complete. He got grants to purchase new fire apparatus. Make sure the fire training continues to happen," said Bryan.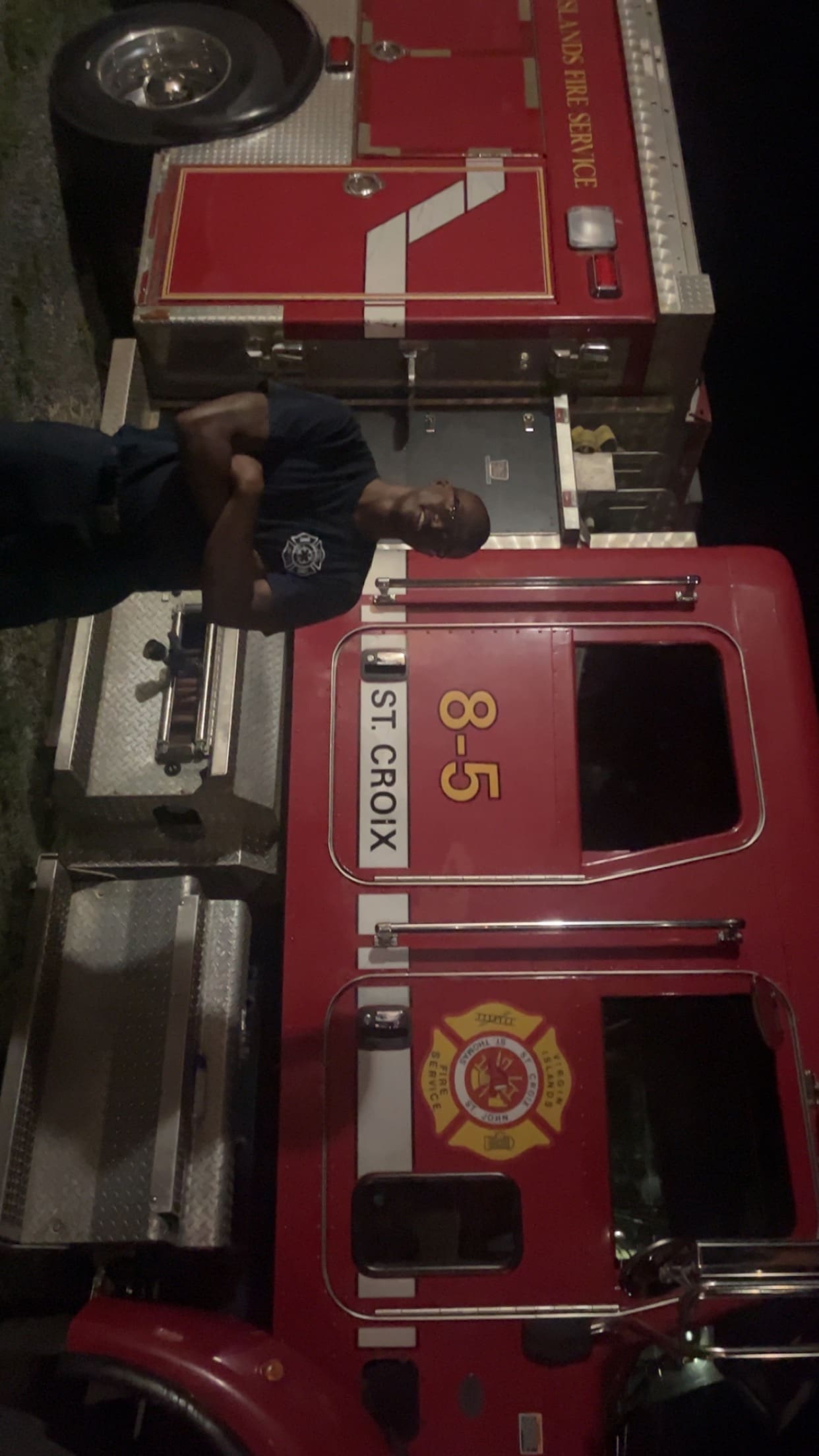 On Thursday, another candlelight vigil was held in memory of George at the Omar Brown Sr. Fire Station on St. Thomas. George will also lie in state at the station on Friday from 9 a.m. to noon, providing an opportunity for other friends, colleagues, and community members to pay their respects.
The funeral services to honor George will be held on Saturday at the Omar Brown Sr. Fire Station. The schedule for the funeral services is as follows:
— Viewing: 8:30 a.m. to 9:30 a.m.
— Funeral service: 9:30 a.m. to 11 a.m.
Following the funeral service, the interment will take place immediately at Western Cemetery #1. A repast in honor of George will be hosted at Joe's Hot Spot, located across from Property and Procurement.