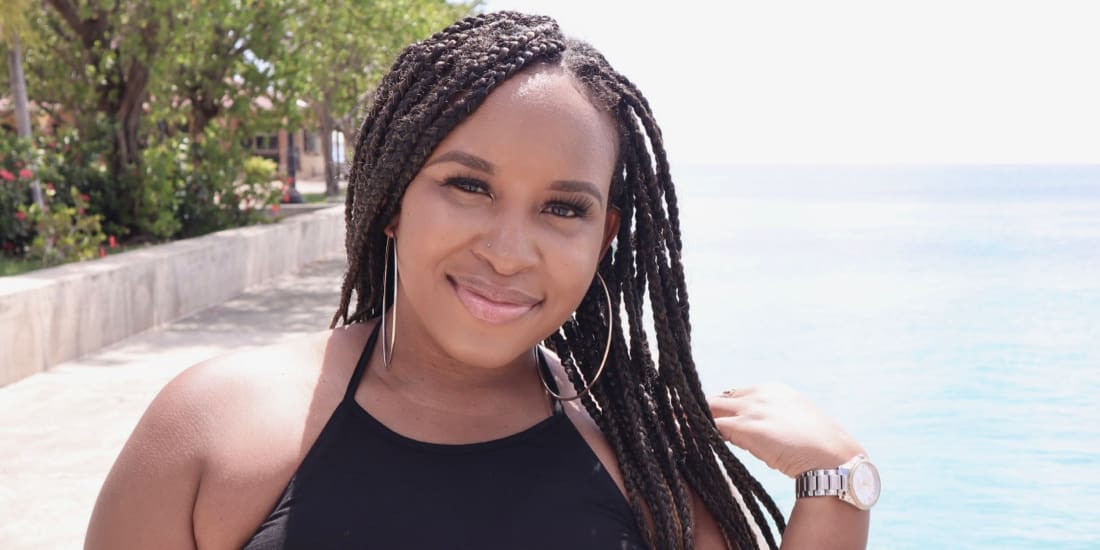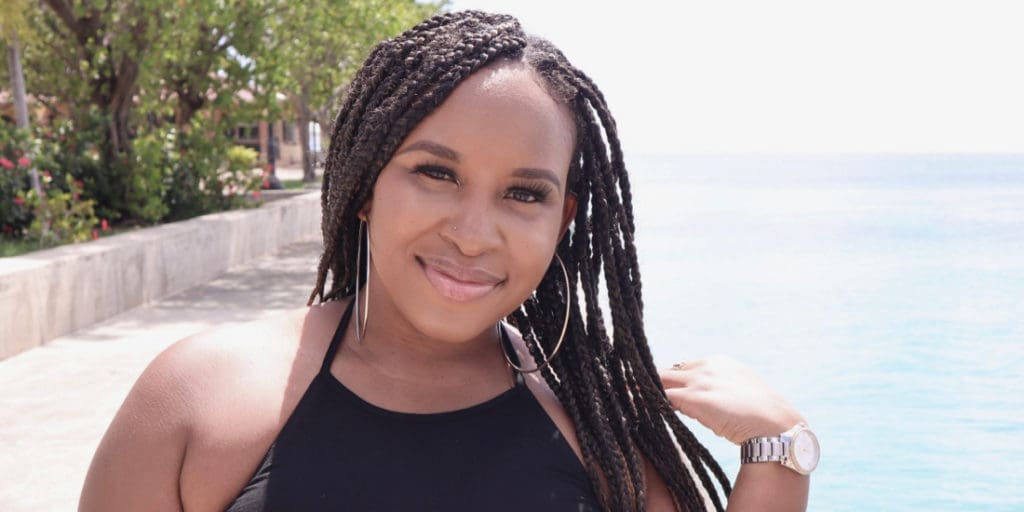 Working on a master's degree and applying to medical school in the middle of a pandemic can be tough at times, according to 26-year-old Brittney Parillon. But she said she's realized the importance of taking time to indulge in self-care, and now she wants to encourage others to do the same through her new organic skincare line – Eleu Beauty.
Self-Care Lessons via Challenge
Parillon said she'd been working on a master's degree in public health at the Icahn School of Medicine in New York and working on medical school applications when the coronavirus outbreak first started. As the pandemic shifted her curriculum online, she decided to temporarily continue her studies from her home on St. Croix.
She described this period of time as more difficult than usual.
There were the emotions that came with witnessing the impact of coronavirus-related deaths while she worked as a telemedicine volunteer. Then there was the sadness that accompanied the April anniversary of losing a loved one. And there was also the weight of studying all the time.
According to Parillon, neither burying her emotions nor dwelling on them was an option at the time.
"Rather than suppressing the emotions … I decided to use that as fuel to build a business," she said.
But Parillon said she wasn't just thinking of herself. She said she thought of how the pandemic had been affecting others emotionally. In a separate phone interview, she said she also thought of the people who often get lost in their work or taking care of other people daily.
Parillon said her own experiences highlighted to her the importance of taking time to care for one's self, and she was moved to share that with others.
"I wanted to do something for people to indulge in self-care and not lose hope and just make them feel beautiful."
Inspired by her desire to feel good and to help others do the same, Parillon decided to turn her passion for cosmetics into a business and launched Eleu Beauty on May 30.
The name of the organic skincare and cosmetics line comes from "Eleuthrine," Parillon's mother and role model for resilience. But "Eleu" is also derived from the Greek word "Eleuthera," which means "free."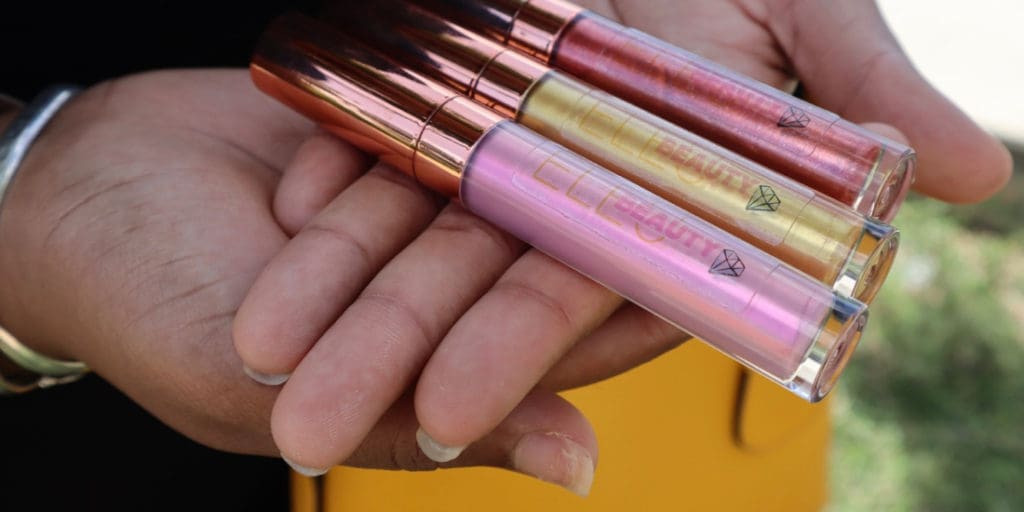 Eleu Beauty Products
The Eleu Beauty online store offers a homemade face scrub, a multipurpose facial mist and an array of homemade lip scrubs, lip balms and lip glosses. In fact, there are lots of lip glosses.
"One of the things that always reminded me that I'm beautiful was lip gloss. Even as a kid, I loved lip gloss," Parillon said. "For me, self-care was going into Sephora and buying lip gloss. But now I make it myself."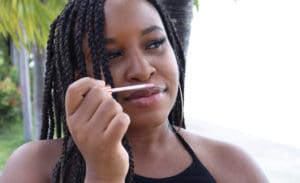 The nine different lip glosses make up the bulk of her skincare line, for now. But Parillon said she has plans to expand her line to include more body scrubs, a body mist and skincare products for men. She said new products should be available soon.
According to Parillon, her products are all made with organic ingredients, and they're made on St. Croix. For example, she said her newest product – the facial mist – was made with coconut and extract from lemongrass grown in her backyard.
"Everything is natural," she said. "Whatever I would do for myself, I put it in my products. … It's made with love, and I want my customers to feel that."
Since her recent launch, Parillon said she's had to restock her supply twice to keep up with the growing demand for the products. While most of her repeat clients are from the U.S. mainland, she said she hopes to see more customers from the Virgin Islands since she started the business with a V.I. clientele in mind.
Shopping and Delivery
All shopping happens online with items ranging from $2.99 to $17.50 in price.
Most clients get their purchased items delivered via mail, but St. Croix customers have the option of picking up their products at Kmart West.
Advice for Aspiring Entrepreneurs
Parillon described Eleu Beauty as her "baby" – a project inspired by a desire to help others put themselves first and feel more confident through skincare and cosmetics.
She said all it took to get started was a simple Google search.
"I just took it upon myself to research. I didn't have anybody to ask, 'How do I start this business?' I went on Google. I went on YouTube," she said.
For those who may be toying with the idea of starting their own business, she said, "You just have to take the leap sometimes."
"Just do it! Whatever you put your mind to, you can accomplish … just go for it," she said.