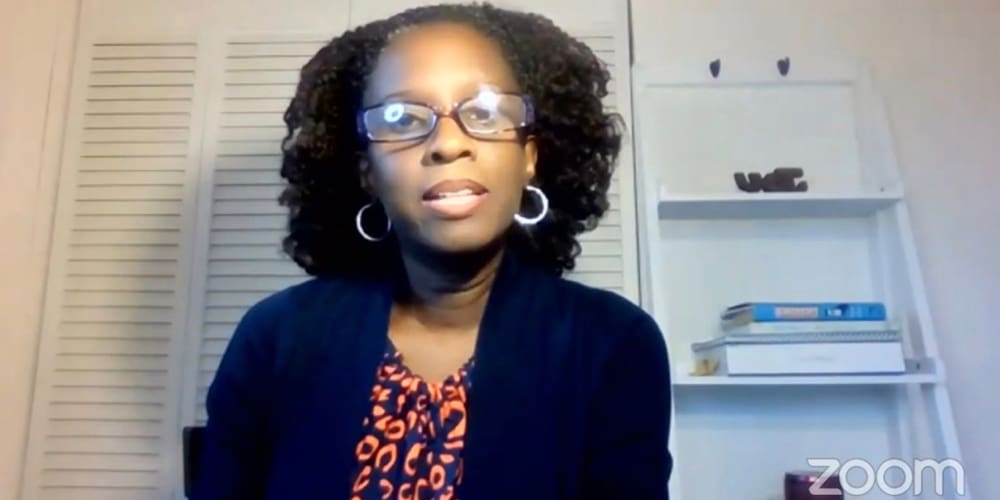 The St. Croix Foundation Nonprofit Consortium celebrated five years of service with a virtual community presentation via Zoom on Thursday. Although the celebration was virtual, participants toasted, created signs, and shared celebratory stories and chants throughout the live event.
The Nonprofit Consortium is a collection of 30 nonprofits in the U.S. Virgin Islands, showcasing the investment of the foundation in the Virgin Islands civic sector and highlighting the collaborative service of their nonprofit partners.
Launched in September 2016, the Nonprofit Consortium was able to begin organizing its partners after Hurricanes Irma and Maria in order to meet the needs of the most vulnerable and underserved residents impacted.
"When we think about the way in which nonprofits are working together and are collaborating to fill incredible gaps and services in our community, I am honored every single day in even the challenges that we have faced with funding that we have quietly been building these new systems," said Deanna James, president and chief executive officer of The St. Croix Foundation who addressed a crowd of over 50 virtual participants.
"Because of these partnerships, we have one of the most comprehensive homeless transitional housing programs that we have ever had. Because of quiet partnerships that have been birth every single day."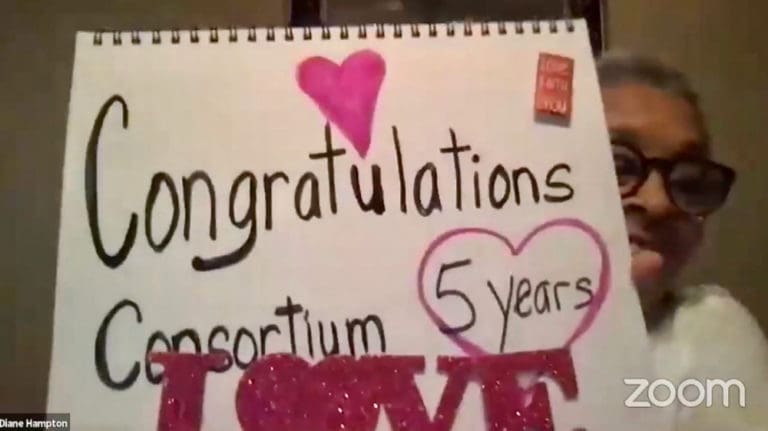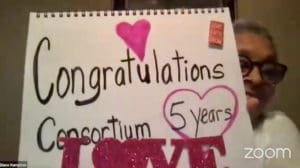 To date, the Nonprofit Consortium, St. Croix Foundation along with NPC Partners has invested more than $2.5 million into their members and national philanthropic partners.
"Today is really about us saying thank you to all of the partners who have sat at our table for five years quietly. Building relationships, building trust, nurturing new ways of thinking through problems, creating bypasses around some of the systemic problems we face in the Virgin Islands. I am hopeful that the rest of the community will see this as an opportunity to think more broadly and optimistically about the future," James said.
Hostess Allyson Reaves reflected on the road the Nonprofit Consortium has had to travel in order to achieve where it is today.
"From July 30, 2016, to Oct. 24, 2016, were three months of some of the most powerful meetings, crying sessions and strategic planning meetings. We developed eight workshops at the St. Croix Foundation and at other locations around the island," Reaves said.
"We also met with every single board member from all of the foundation to make sure that we had board leadership to support the nonprofit development. At the last meeting, we asked the very important question, "Do we want to continue this?" The team all said, "Yes."
The Nonprofit Consortium is organized into four sectors: "Crucian Heritage Arts and Culture," "Built and Natural Environments," "Education and Youth Development," and "Health and Human Services." These sectors services reach more than 10,000 residents.
Some of the St. Croix Foundation partners and funders include GlobalGiving, TEAM Consultants, HIVE Fund, and the Momentum Fund. For more information on the Nonprofit Consortium or the Community Presentation, please contact staff@stxfoundation.org.