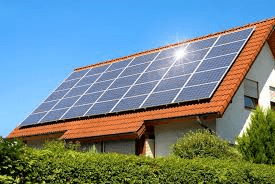 St. Croix Foundation has announced the completion of the second phase of its Pilot Solar-Supported Community Center Project and Workforce Development Initiative with the solarization of the senior citizen housing center, Flambouyant Gardens, in November of 2020. This milestone will be memorialized at a presentation on April 14 with members of St. Croix Foundation team and Flambouyant Gardens.
The solar initiative was formally launched in June 2019 and continues to build infrastructure around neighborhood resilience, energy independence and food security.
Flambouyant Gardens Senior Independent Living Center were both solarized and will serve as resilience hubs that fortify neighboring communities in times of crisis. Funded in partnership with the V.I. Department of Labor, the Center for Disaster Philanthropy, GlobalGiving and several local partners, this project is a model of cross-sector collaboration that builds economic, energy, and community resilience.
During the first phase of the project, nine students aged 18-28, successfully completed a six-month course through the National Center for Construction Education and Research (NCCER), and received intense classroom instruction in NCCER Core Curriculum, Electrical Levels 1-4 and Solar PV Installation.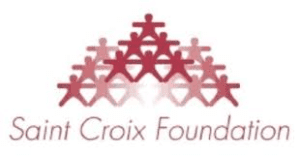 At the conclusion of the classroom component of this program, students received on-the-job training installing solar photovoltaic systems by completing the installation of a full solar system on the roof of the Caribbean Center for the Boys and Girls of the VI.
In November of 2020, the second center, Flambouyant Gardens, home to 56 senior citizens, was also solarized.
In total, the solarizing system grants provided by the Foundation are benefitting over 160 youth and elderly every day.
With community as the grounding force, the Foundation is building intersectionality between workforce development, food security, and the health of our small businesses to create neighborhood resilience hubs.
CCBGVI and Flambouyant Gardens will enable residents in the neighborhood to store medication that require refrigeration, charge electronic devices, and use an internet connection to communicate with family. Community centers will also have the capacity to serve as localized distribution sites from which aid and relief items can be stored and disseminated in the future.
To increase the number of neighborhood resilience hubs, St. Croix Foundation also has begun the solarization phase for its Small Agribusiness Recovery and Revitalization Initiative from which seven farmers will receive solar systems for their Farm Tiendas.
According Deanna James, St. Croix Foundation president, "These initiatives represent model case studies on the power of place-based philanthropy and St. Croix Foundation's philosophy and multi-pronged approach to philanthropy: catalyze holistic community development that builds capacity in nonprofits, leverages cross-sector collaboration, directs resources at the intersections of complex social-economic challenges facing marginalized communities."
For more information, contact the Foundation at 773-9898 or visit their website www.stxfoundation.org