"There are great things in store for JESS," said Clifton Boyd, Assistant Principal at the Julius E. Sprauve School, as he raised a toast with the many teachers, paraprofessionals and a few members of the St. John Kids Facebook Group that were gathered at the Lime Inn Restaurant on Wednesday, November 29 for a special luncheon.
"We have 115 students currently enrolled; they are excited to be back to school, they are excited to be amongst their peers and are excited to be learning. We also have a dedicated team of professionals," said Boyd.
Last week's luncheon was organized by the grassroots, philanthropy focused Facebook group, St. John Kids, to show appreciation for those professionals. "We wanted them to know they are appreciated for not only reopening the school so quickly but also for their dedication to their students," expressed Sue Marone, administrator, and moderator for the Facebook group.
Marone, who resides in Virginia and has been visiting St. John for over 23 years, started the St. John Kids Helping Hands Program shortly after the hurricanes. The intent was to support local children by matching them with state-side families that would send personalized care packages for an extended period of time.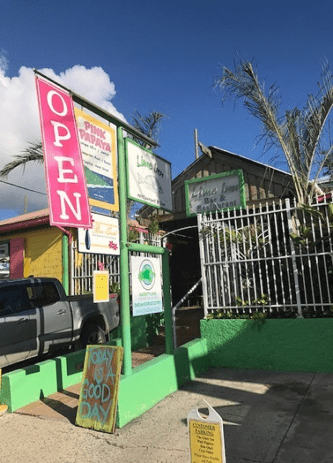 Even with the lack of communication ability to St. John in September, Marone was able to partner with Anna May Charrington to launch the program locally.  Charrington, who was on St. John for several weeks after the hurricanes repairing her rental properties at Grande Bay, spent her spare time visiting churches and schools to introduce the program and identify potential participants.
"Many of the group's members plan to send monthly boxes to make their matches smile and to help them cope with the stress of living on island after the hurricanes. Whether it is for a birthday, Christmas, graduation, or just to say hello, the St. John Kids group members hope to establish lasting friendships with their match family and meet on island someday. St. John Kids is not a charity, it's a friendship" said Marone.
The group which is now 320 members, gaining most of its members through word of mouth or referral, has matched with over 150 children.  Besides the recent luncheon, other initiatives have included raising money for Gifft Hill School and to cover the medical bills for a member of Our Lady of Mt. Carmel Catholic Church.   
"I appreciate the caring nature and warmth of the St. John Kids group and their aim to support the efforts of teachers and staff members and thus the community…everyone works as a family," said Boyd, JESS Assistant Principal.
Since returning to instruction on October 16, the Julius E. Sprauve School, St. John's only public school, has survived many hurdles. The annex which housed the band room, foreign languages, gym/P.E. room, computer labs and industrial arts program was destroyed. Several classrooms in the main campus building are currently inoperable.
To allow for space and seamless instruction, the school is operating on a double or 'split' session with grades K-5 learning from 8:00 am to 12:00 pm and grades 6 – 8 being instructed from 11:00 am to 4:00 pm.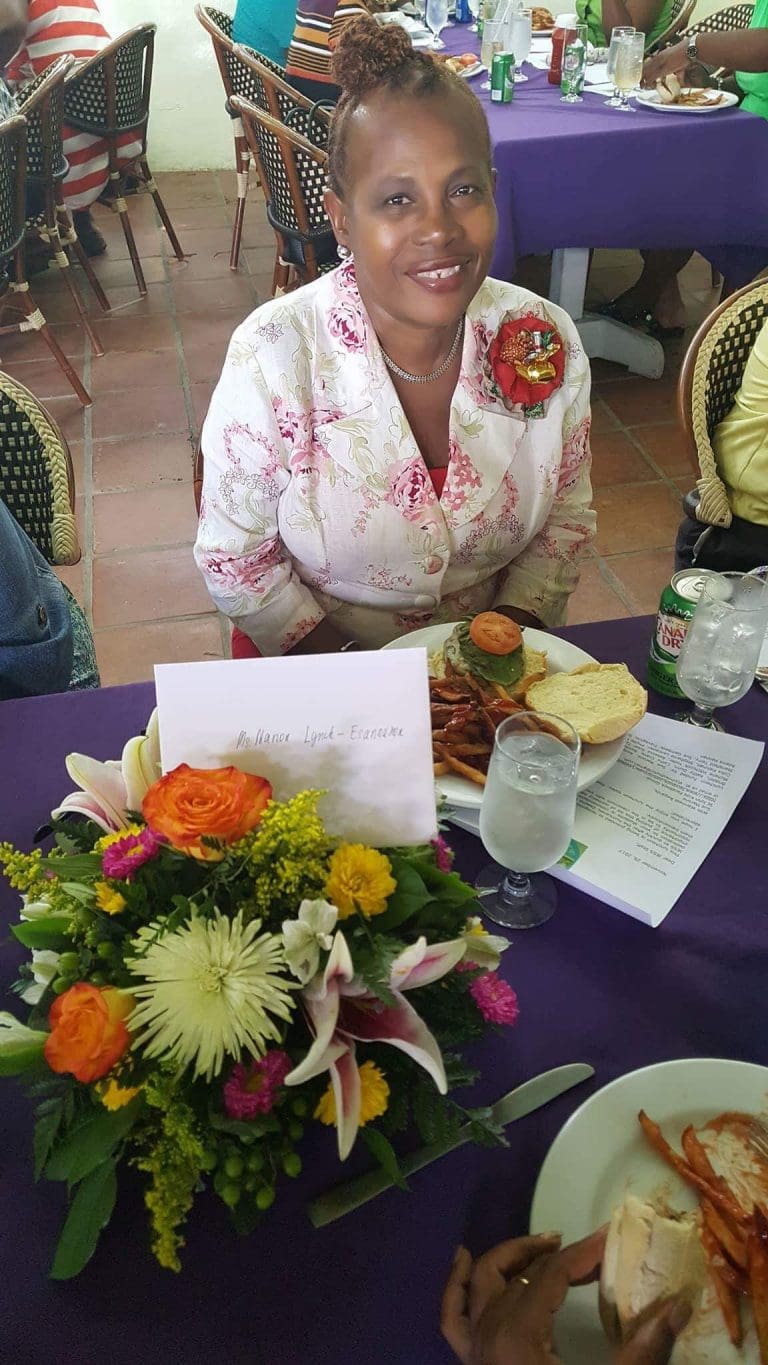 St. John School of the Arts (SJSA) pitched in to assist with extended days by allowing art, music and dance instruction for the kids.  "We're so grateful to the School of the Arts for all they are doing. They've been a great help because currently there isn't any art program at the school," said Marion-Lynch Esannason, JESS Principal.
Hurricanes Irma and Maria caused a drastic decline in the JESS census of both students and teachers. Some had to leave island while others moved to other schools in the territory thus resulting in the student body being a lot less populated for the 2017-2018 school year compared to previous years. "Last year, we had over 315 children enrolled," said Esannason. "This year while the student numbers are lower, our focus and commitment still remain the same… to raise the achievement level of the students. We're up and running; teachers and students are excited to be back in classes."
When asked about any additional needs the school may have, Esannason mentioned that the wait to get laptops to replace those that were damaged has been a long one. Another need mentioned was for a steam table to keep food warm in the kitchen and a pressure washer.
Deverelle Alfred a cook at JESS and a 16-yr. staff member said, "The St. John Kids group members should be applauded for their thoughtfulness. Thank you from the bottom of our heart to everyone who has helped."  
Sincere appreciation was also extended to Chelsea Baranowski and the Lime Inn who graciously accepted Marone's request to host the luncheon at the restaurant. The JESS educators and staff were treated to exemplary customer service, delicious menu items, a specialty non-alcoholic drink, beverages, and dessert.
To learn more about St. John Kids, visit their page/community on Facebook. To find out more about the Julius E. Sprauve School, please visit the school's Cruz Bay location or http://www.vide.vi/ .