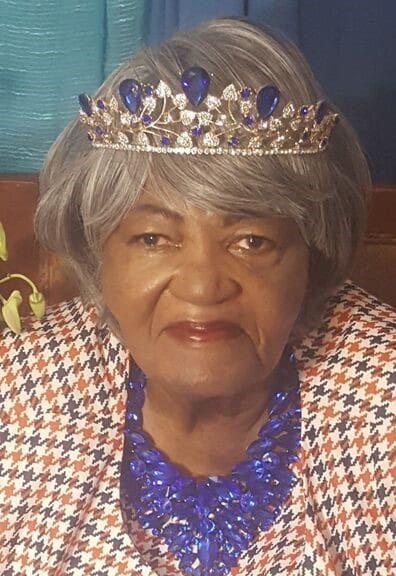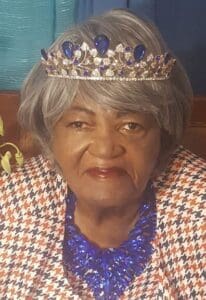 Our beloved Susanna Milliner Brin, affectionately known as "Susie," joined the angels at 84 years of age on May 24 on St. Thomas, United States Virgin Islands. She was a devoted mother, grandmother, aunt, sister and "medical advisor" to all her cherished family members and friends.
Professionally, Brin was a renowned pharmacist who served as chief of pharmacy for many years in the territory.
Mrs. Brin was born in Tortola, British Virgin Islands, in 1938 as the youngest of 12 children of Abraham and Anna Milliner. She resided in Jost Van Dyke during her early childhood years. At school age, Susie's parents relocated her to St. Thomas to live with her older sister, Ilva Milliner Blyden and brother-in-law, David Austin Blyden Sr., who lovingly nurtured her as their oldest daughter through school to her graduation from St. Peter and Paul Catholic School in the Class of 1956 and also throughout her college career.
As an extremely high achiever during elementary and secondary schools, Susie became the first sibling in her immediate family to pursue a college degree. She enrolled in Fordham University and obtained a degree in pharmacy in 1960. After two years of residing in New York, Susanna returned to St. Thomas and began her career as a pharmacist. She served as the chief pharmacist for both the Knud Hansen and Schneider Regional Hospitals During her tenure, she was also the part-time pharmacist for several pharmacies on St. Thomas. Haynes Drug Center, VI Apothecary, Drug Farm, Medical Arts Complex Pharmacy, and the VA pharmacy, respectively. Mrs. Brin was also the chairperson of the Pharmacy Board, and for many years she was the only member of that board, as well.
Susanna married DeGaulle Brin. This union produced three children, Degaulle Jr. (also known as "Raw 4 Sure"), and Simone and Darren ("Buttahman") Brin, who became the loving center of Susie's life. Susanna dedicated all of her efforts to the raising of her three children, providing unconditional love, nurturance and motivation to pursue their dreams. As a natural high achiever, she made sure all three of her children reached the collegiate level of education.
Susanna was a devout Catholic. She regularly attended St. Peter and Paul Cathedral and later became a dedicated member of Our Lady of Perpetual Help on the Northside of St. Thomas where she faithfully served as a member of the choir and Sunday school teacher. She enjoyed attending the regular Wednesday Prayer Meetings where she made many life-long friends and prayer partners. "Susie" held a strong belief in the power of prayer and could always be counted upon to lead prayer groups for both family and community.
Susanna was very civic-minded and had a keen interest in politics. She was an unofficial campaign speechwriter for Alexander Farrelly when he successfully campaigned for the governorship.
Susanna was one of the matriarchs of the Milliner-Blyden-Callwood family.
She was preceded in death by her parents: Abraham and Anna Milliner; eldest son, Degaulle Brin Jr.; former husband, Degaulle Brin; and brothers: William, Juancito, Ludwig, Percy, Luther Leslie and Kenneth Milliner; sisters: Mary Milliner, Azalea Milliner-Dawson, Blanche Milliner-Holder and Ilva (Belle) Milliner-Blyden; brothers-in-law: Alphonso Holder, David Austin Blyden Sr., George L. Brown, Jimmy Bowsky and Edward Bryce Smith; sisters-in-law: Eugenie, Pancita and Edith Milliner; and special cousins: Azalia Milliner, Sylvia Milliner-Durant, Emile Durant Sr., Alma Milliner-Freeman and Almond "Elemond" Freeman.
Mrs. Brin leaves to mourn her, a daughter, Simone Brin; son, Darren "Buttahman" Brin; two grandsons: Jahlan Thomas and Justin Daniels; sister, Leona Milliner-Smith; sisters-in-law: Lelia, Rosetta and Esther Milliner; and many more dear grand and great-grand nieces, nephews and cousins from the Milliner, Blyden, Bowsky, Brin, Callwood, Chinnery, Francis, Durant, Francois, Freeman. George, Holder, LaFond, Lewis, Pilgrim, Richards, Stridiron and Vialet Families; as well as other relatives, godchildren and life-long friends too numerous to mention.
A celebration of Mrs. Brin's vibrant life and legacy of love, deep spirituality, and dedication to her family and friends is scheduled for 9:30 a.m. on Wednesday, June, 28, at Our Lady of Perpetual Help Chapel in Mafolie, St. Thomas. A prior viewing and Memorial Service will be held at Turnbull's Funeral Home from 4-6 p.m., Tuesday, June 27. Following the Homegoing Celebration Mass, Mrs. Brin will be laid to rest at Our Lady of Perpetual Help Cemetery in Mafolie.
Please forward tributes to buttahman1@gmail.com  by Tuesday, June 20.
Expressions of sympathy to the family may be made online at www.turnbullsfuneralhomevi.com. Professional services have been entrusted to Turnbull's Funeral Home and Crematory Services., 3815 Crown Bay, Suite 10, Charlotte Amalie, St. Thomas, U.S. Virgin Islands 00802. Office: 779-6565 and Fax: 779-6566.