The Ruby Rutnik Scholarship Fund has announced that Tashani Williams, a 2022 graduate of the Gifft Hill School, is the winner of a $5,000 scholarship. Tashani plans to major in pre-med when she attends St. Olaf's College in Northfield, Minnesota, this fall.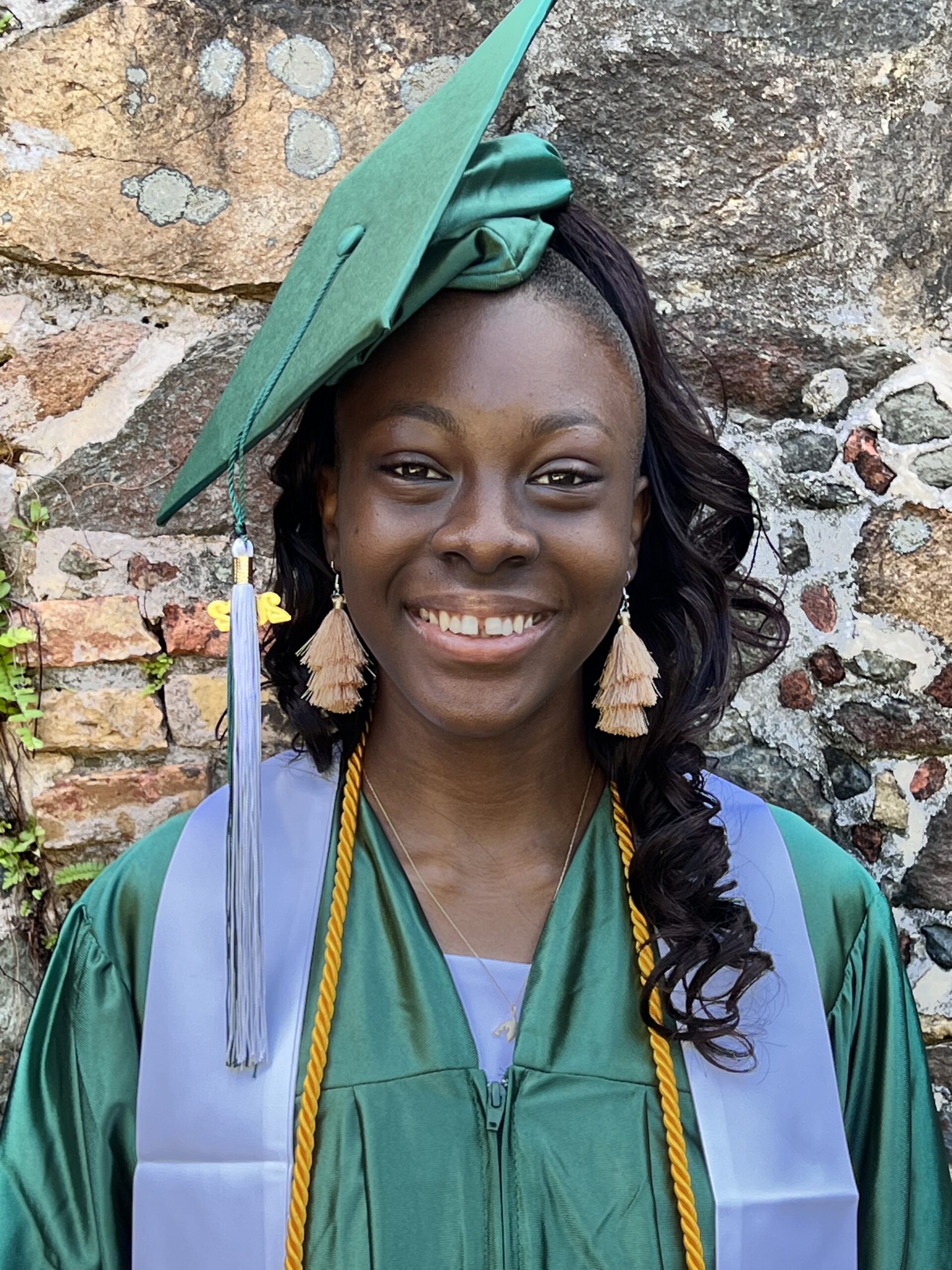 Tashani earned words of high praise from the faculty at the Gifft Hill School. Liz Kinsella, serving as the associate head of the Gifft Hill School, wrote, "She is motivated to explore the world, to learn about other people and cultures, to seek her own truth, to hone her own gifts so that she can eventually return to the Virgin Islands and give back to the community that has given so much to her."
Perhaps Kinsella was thinking about the weeks following Hurricane Irma in September 2017, when St. John's only public school was badly damaged, and the Gifft Hill School opened its doors – tuition-free – to any student who wished to attend. Tashani was one of those students who took advantage of that offer and then stayed on to graduate as the valedictorian this year.
As the first in her generation to attend college, Tashani said she was unfamiliar with the college search and admission process. Although Minnesota is not a state Virgin Islanders typically consider because of its distance and cold weather, Tashani's English teacher, Elizabeth Arnstein, comes from there; she offered to take Tashani to see a number of schools.
When Williams arrived at St. Olaf's College for a tour, she was immediately impressed with the inviting community. The student who showed her around told her about the club for students from the Caribbean and Africa and of opportunities to study abroad.
Tashani also wanted to further her education in a college that kept class sizes small to continue "the teacher-student connection I felt at Gifft Hill School," she said.
Although she's never seen or touched snow before, Tashani is looking forward to all that the year has in store for her when she arrives in Minnesota in August for the international students' orientation.
She's spending the summer doing clerical work with her sister at St. John Concrete and also shadowing Sandy Atwood, the family nurse practitioner who directs Island Health and Wellness.
Tashani is the daughter of Melanie Victor-Williams and Maxroy Williams.
The Ruby Rutnik Scholarship Fund was created 25 years ago to honor the memory of Ruby Rutnik, who was a senior at American University when she died in a car accident in 1996. Heartbroken by their tragedy but resilient in spirit, her family organized a softball tournament in 1997 for female high school students throughout the Virgin Islands as a way to fund the scholarship.
In 2014, the Rutnik family decided to end the tournaments and use the funds already raised to establish an endowment through the Gifft Hill School on St. John. Since its inception, the fund has awarded a total of more than $185,000 to more than three dozen recipients. The scholarship is open to any young woman who has resided on St. John for at least five years.
Those wishing to contribute to the scholarship fund are asked to make their checks payable to Gifft Hill School, noting RRSF on the bottom of the check, and mail it to GHS, PO Box 1657, St. John, VI 00831.