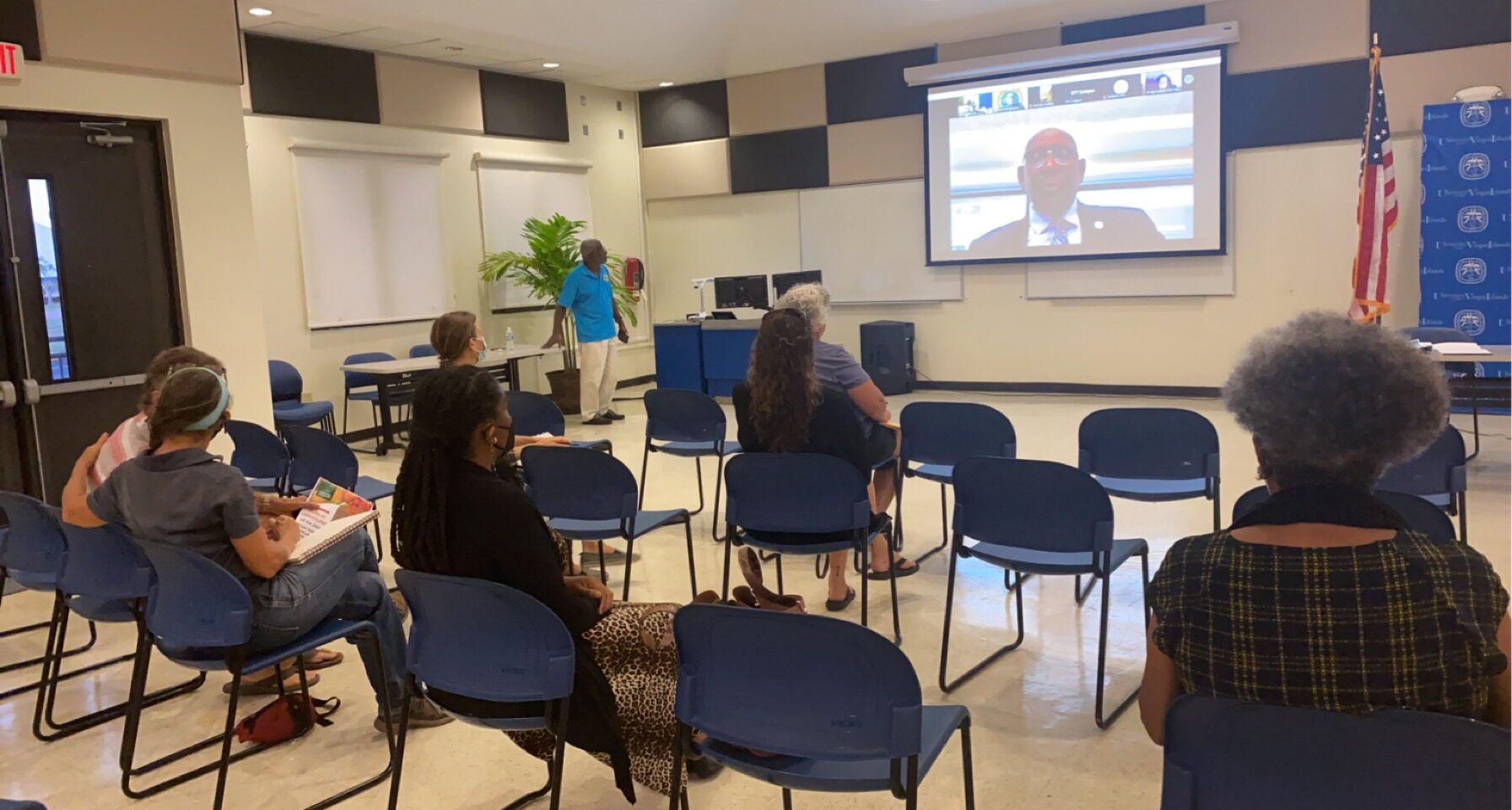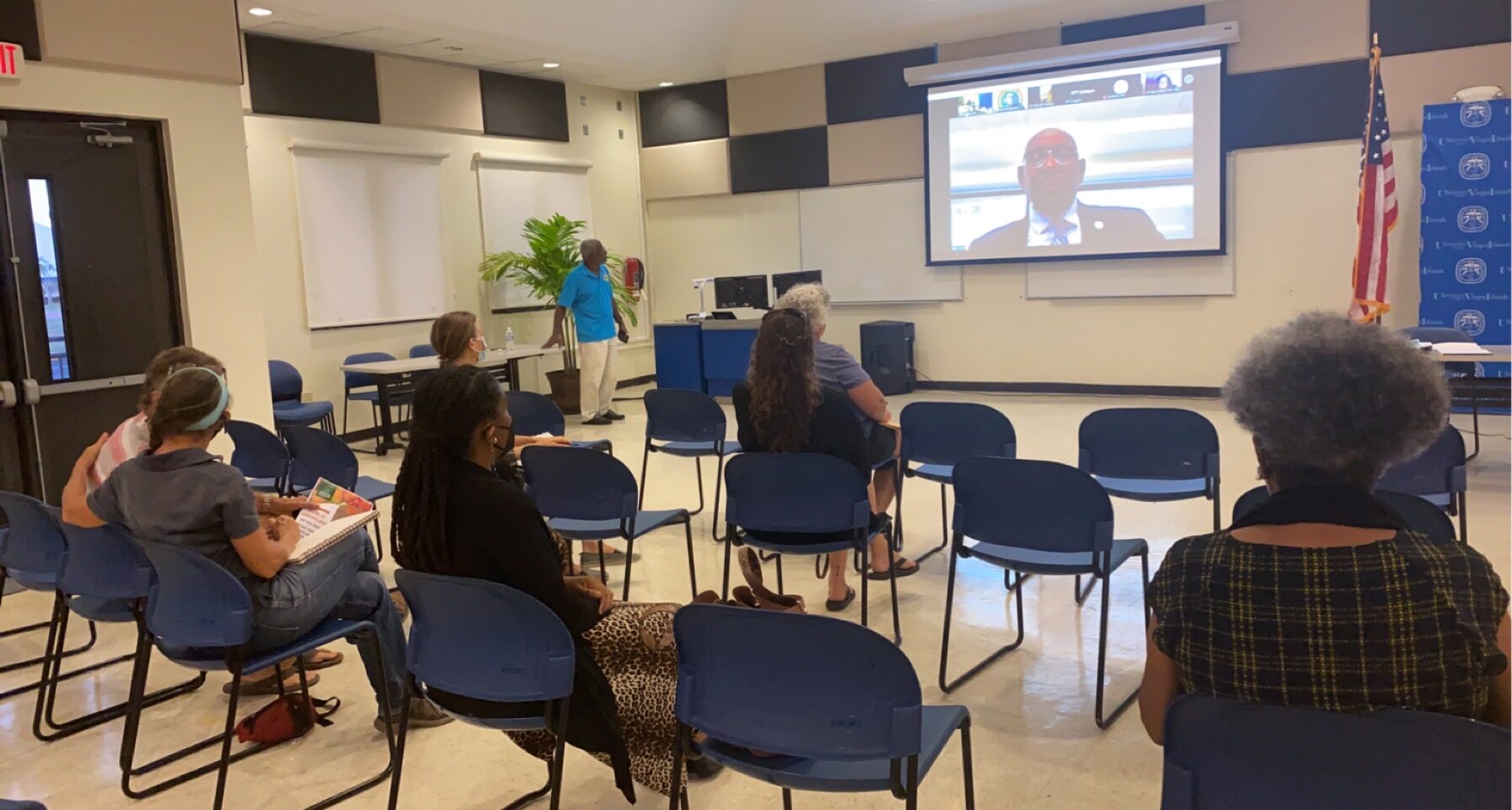 The Agricultural Plan Task Force unveiled the 2021 V.I. Agricultural Plan Monday. Its proponents say its objectives are to increase agriculture productivity, sustainability, and profitability in the territory so that food security and sovereignty are not just labels but a true reflection of the reality of people's lives in the Virgin Islands.
With in-person meetings and Zoom calls from the University of the Virgin Islands St. Croix Campus Great Hall, UVI St. Thomas Administration and Conference Center, and Cleone H. Creque Legislative Conference Room on St. John, UVI President David Hall walked the crowd of attendees through the plan.
In September 2021, the V.I. Agricultural Plan Task Force requested more feedback from the territory's farmers to help create the document to steer the future of farming in the USVI.
Senate President Donna Frett-Gregory, who attended virtually despite recovering from COVID-19, said, "This agricultural plan will be a living, working document that could be amended as necessary, and I am certain that as the years and times go by, we will do what is necessary."
Since then, the task force added three farmers to the team — Dale Browne of Sejah Farm, Royce Creque of Greenridge Guavaberry Farm, and Nate Olive of Ridge to Reef Farm — and was able to complete the plan. The V.I. Agriculture Plan was authorized by Act, 8404, which became law on Dec. 11, 2020, and is comprised of eight mandates.
A few of the topics the mandates cover are, "A comprehensive regulatory component for the Territory's farming industries," "Business models for profitable and sustainable community-based local food and farming business," and "A plan for the development of a position for and the hiring of a local food and farm coordinator."
The task force conducted 177 Farmer's Engagement Surveys and contains short and long-term goals, including proposals for legislative enactment. "We have listened to territory farmers, gardeners, the community and stakeholders to understand the challenges, concerns, successes and priorities," said Hall.
To see a full copy of the V.I. Agricultural Plan click here.
The crowd of attendees included Senator Genevieve Whitaker and Senator Javan James. The task force members included the President of the University of the Virgin Islands David Hall, Commissioner of the V.I. Department of Agriculture Terrance "Positive" Nelson, Dean of the School of Business at UVI Kendra Harris, Dean of the School of Agriculture Usman Adamu, Assistant Commissioner of the V.I. Department of Agriculture Diana Collingwood, Hannah Carty, Harith Wickrema, Nate Olive, Dale Brown and Royce Creqe.
To continue to give feedback about the Agriculture Plan including questions and comments, please send an email to agplan@doa.vi.gov.
Editor's Note: A prior version of this story incorrectly said that two farmers were appointed to the Agricultural Plan Task Force. Three farmers are on the task force, representing each island.