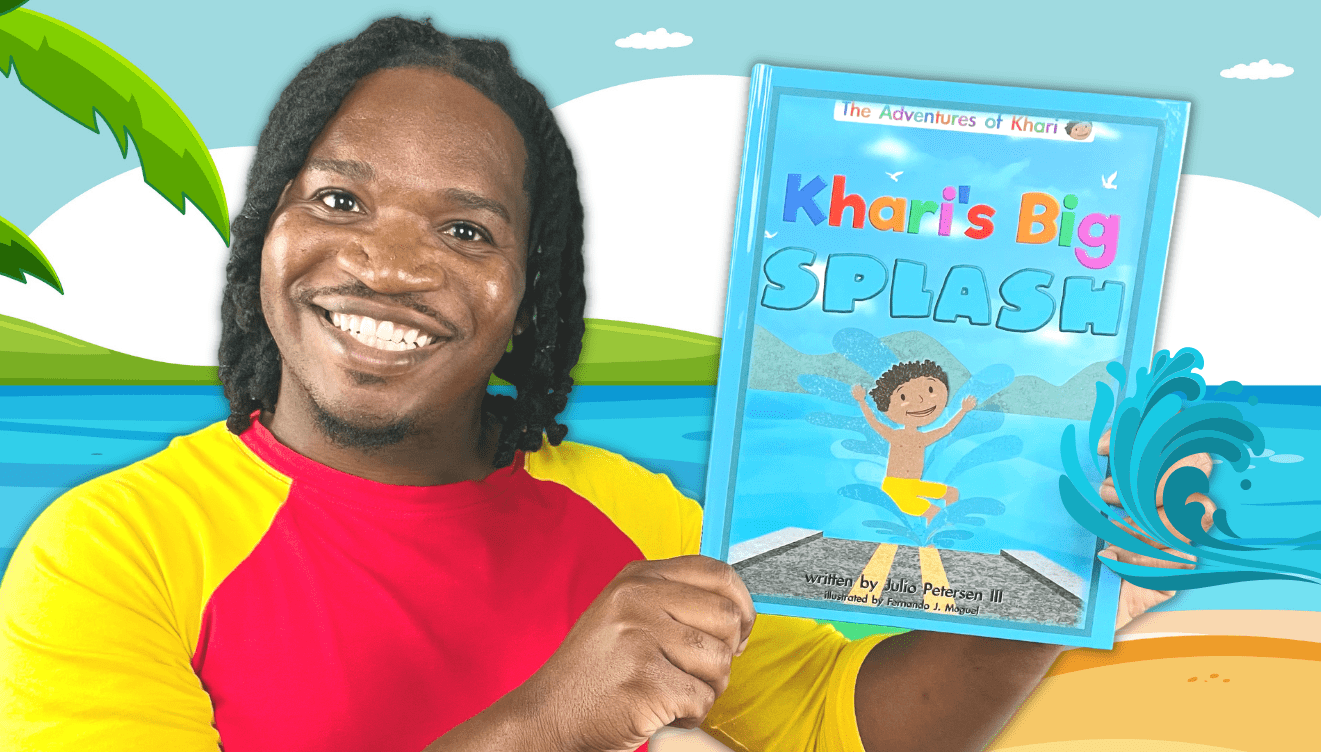 St. Croix native Julio Petersen III, an elementary school teacher in Houston, Texas, has announced the publication of his second book in his children's series, "The Adventures of Khari."
"Khari's Big Splash" follows Khari and his family during a fun day at the beach. With his father's help, Khari learns to overcome his fears of jumping off the Big Dock for the first time. The exciting adventure is a story for kids of all ages, according to a press release announcing the publication. Copies may be ordered at www.jpeteproductions.com.
The first book in the series, "Khari Goes To The Fair," follows Khari to the Agriculture Fair on St. Croix for the very first time, where he enjoys his favorite animals, local food and drinks, dances to cultural music and rides the tallest rides.
Petersen also created a children's show, "Mr. Pete's Playhouse," during the COVID-19 pandemic, producing dozens of episodes that are available on Amazon, Roku and YouTube. Petersen stars as Mr. Pete in the episodes, using his lifelong love of performing first nurtured during his St. Croix school years. His company, J Pete Productions, is a multimedia company focused on stories and education rooted in Black and Caribbean culture.
The teacher and entertainer started out in music, performing with the Ricardo Richards Pan Connection in elementary school, then moving on to singing with Educational Complex Choir and Fusion Band in high school.
He has said previously that the territory gave him a foundation in performing arts that paved the way for him to later be cast in original musicals with Broadway composer Timothy Graphenreed and Tony Award-winner Lillias White.