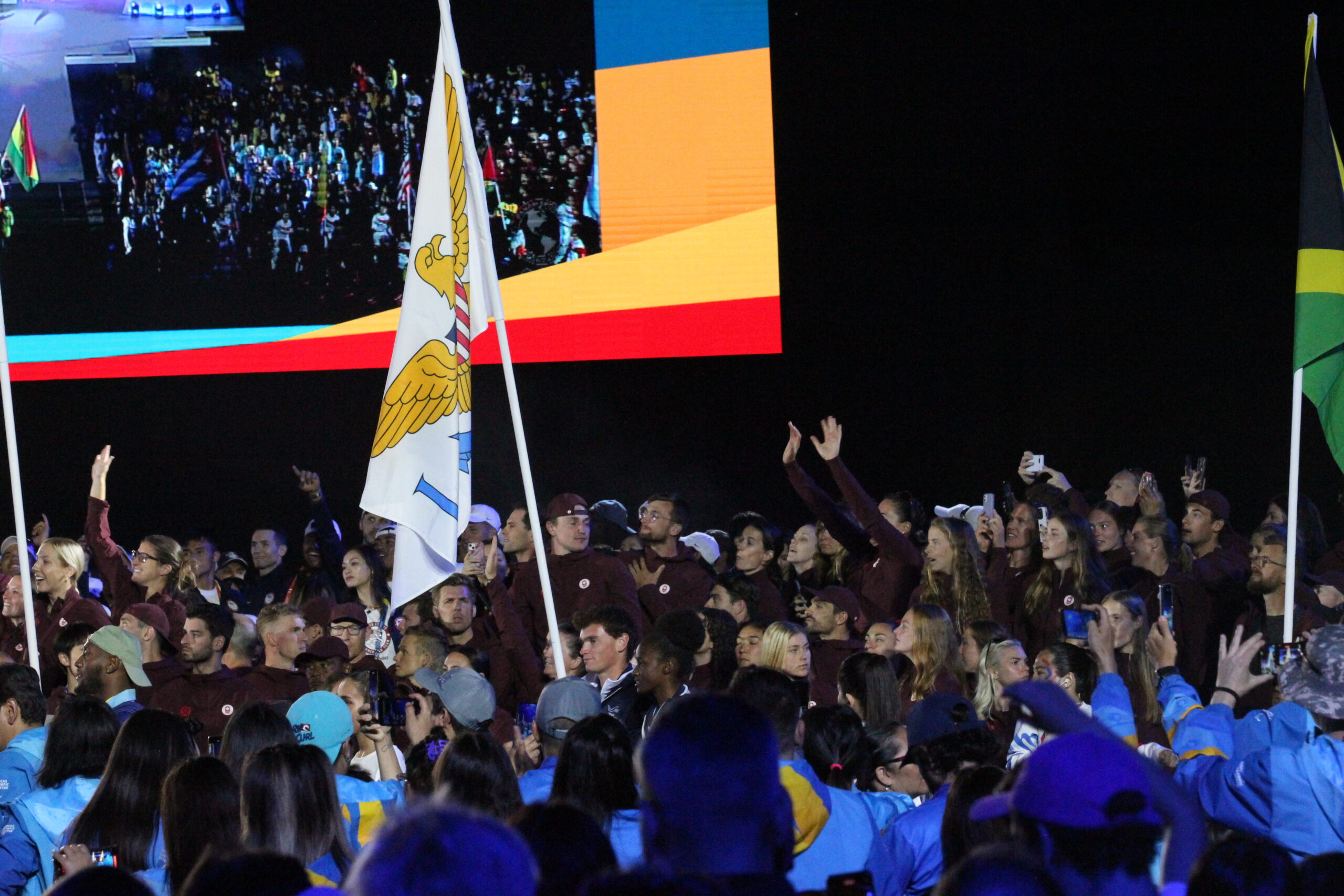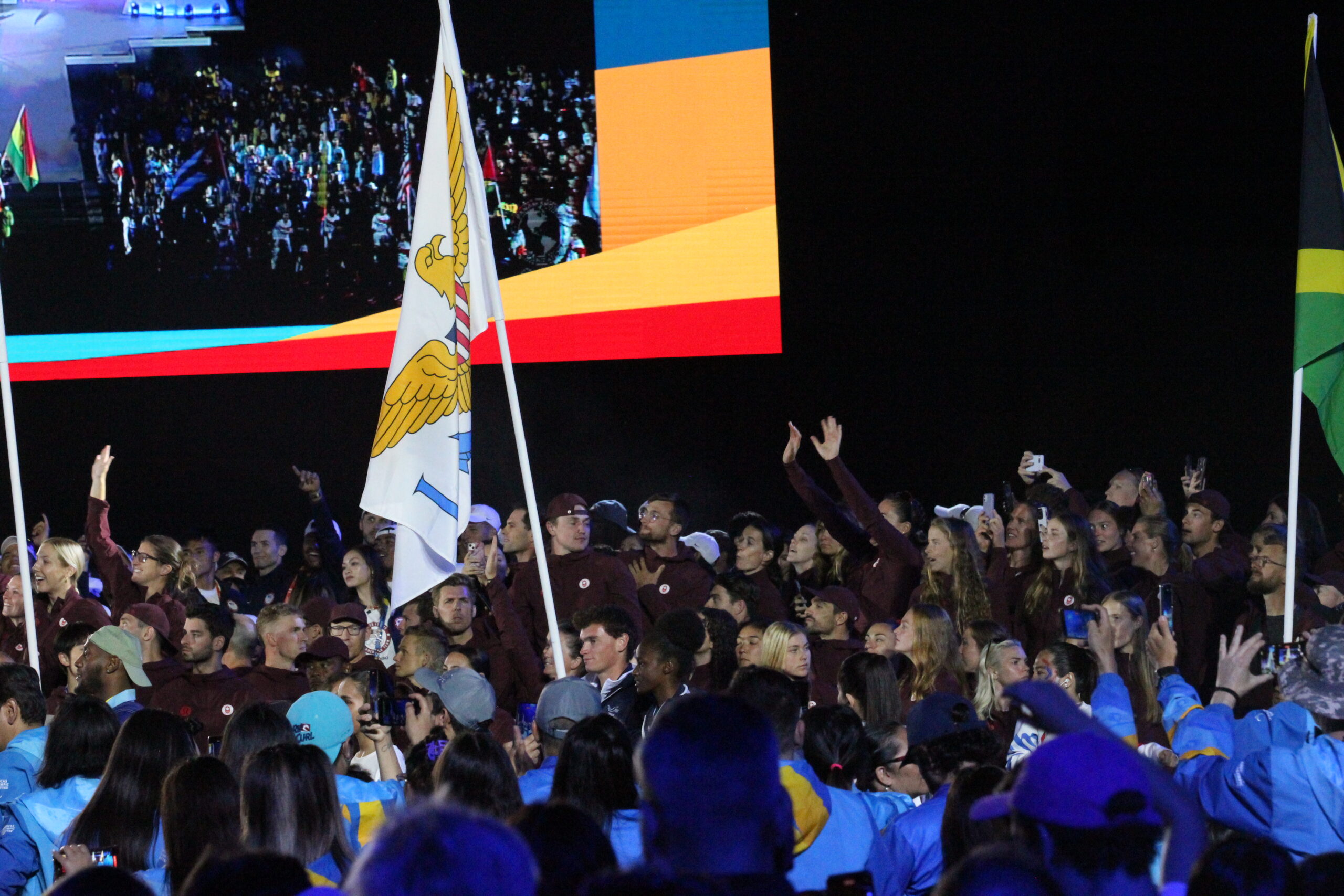 Team Virgin Islands (ISV) Archer Nicholas D'Amour and Athletics Hurdler Michelle Smith had the honor of serving as flag-bearers as they carried and waived the Virgin Islands flag in front of a crowd of thousands at the Estadio Bicentenario de La Florida for the closing ceremony parade of the 2023 Pan American Games in Santiago, Chile, the V.I. Olympic Committee announced Monday.
The spectacular event was filled with music, dancing, culture and fireworks and brought to a close 15 days of competition from 41 countries competing in 39 sports, according to the press release.
None of the 12 athletes from Team ISV captured any medals, yet they made their presence known. Smith, at only 17, was less than a half second away from claiming the bronze medal in the Women's 400m Hurdles, the press release stated.
Team ISV swimmers Max Wilson and Natalia Kuipers advanced to the finals in their events, which was new for V.I. swimmers, according to Coach John Vasbinder. When it was all said and done, Team USA led all medal categories with 124 Gold, 75 Silver and 87 Bronze for a total of 286 medals overall, the release stated.
The ceremony kept up with tradition and featured leadership of Pan American Sports and the International Olympic Committee presenting the flags to the organizers of the 2027 Pan American Games, which is scheduled for Barranquilla, Colombia, it said.