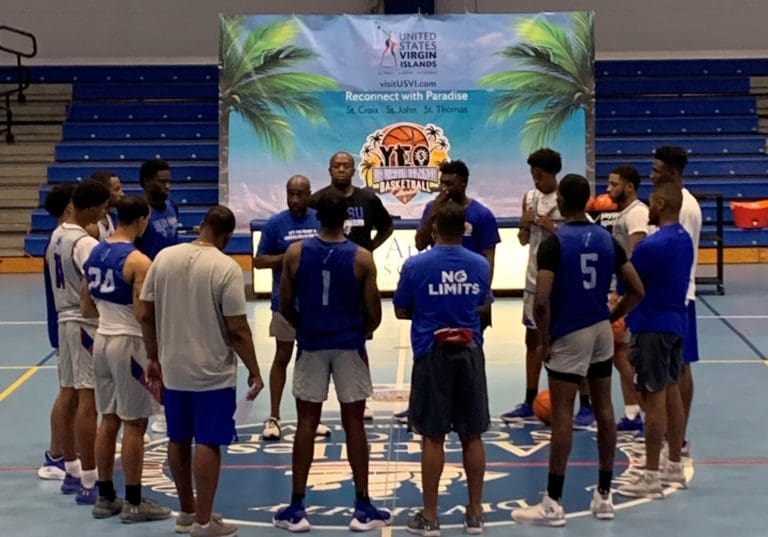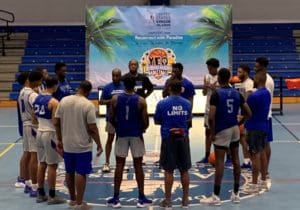 It is almost time for the opening tip of the inaugural YES/USVI Basketball Classic being held at Antilles School. The field was reduced by one team as Wayne State University from Detroit, Michigan had to withdraw due to COVID-19. Fisk University, Elizabeth City State University and Point Park University were all able to make the trip.
Fisk University is coached by former Georgia Tech standout and NBA player Kenny Anderson. This is the fourth year he is leading the Bulldogs. The school from Nashville, Tennessee is off to a very slow start sporting a 1-14 record. The team missed the entire 2020-2021 season due to Covid-19 concerns. Anderson and his coaching staff are working hard to get this young group playing better before they get into their conference schedule. The team is lead by Marcus Moultrie who is averaging 13.3 points so far this year. Devyn Payne is scoring 11.3 points per game. Freshman Jalon Duncan is also a player to keep your eye on this tournament.
Fisk will take on Elizabeth City State University, a North Carolina school, in the opening game. The Vikings are coached by Shawn Walker. Walker is in his fourth year at the helm at Elizabeth City State. Walker has an experienced team led by graduate student Zaccheus Hobbs's 16.2 points per game. Senior Shykeef Daniels is adding 10 points per game and collecting 6.3 rebounds. Freshman Jayden Beloti is also a player of interest for the Vikings.
The final team in this classic is Point Park University from Pittsburg, Pennsylvania. The Pioneers are coached by Joe Lewandowski. They are 6-4 for the 2021-2022 season. The team has played some tough teams thus far this young season including Kent State and the University of Buffalo. The Pioneers rely on two seniors, Sherron Schifino who is averaging 17 points per game and Adam Scott who is scoring 12.7 points per game and grabbing 8 rebounds.
All three teams in this classic will play each other twice over three days. One game will be played every day stating on Friday, December 31, 2021.
Here is the game schedule:
Friday, December 31, 2021 – Elisabeth City State University vs Fisk University – 2 p.m.
Saturday, January 1, 2022 – Point Park University vs Elisabeth City State University – 11 a.m.
Sunday, January 2, 2022 – Fisk University vs Point Park University – 11 a.m.
Link up at antilles.booktix.com and watch the games live.
This event is sponsored by Young Entrepreneurz Solutions, V.I. Department of Tourism, Comerica Bank, V.I. Lottery, V.I. Department of Sports, Parks and Recreation and Community by Southland Gaming.