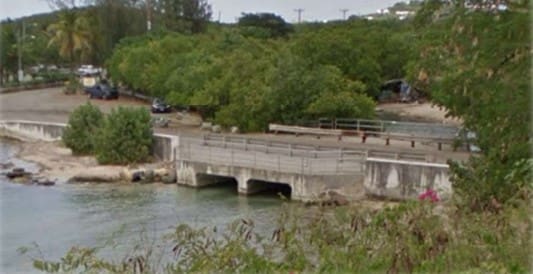 Plans are nearly complete for a temporary bridge construction so that repairs and improvements can be made to the Altona Lagoon entrance bridge on St. Croix.
On Sunday, both at the Altona Lagoon location in Christiansted and via Zoom, an official meeting led by design program manager, Piotr Gajewski, provided information on what the public can expect once the temporary bridge is installed.  
The Altona Lagoon location is known for its local fishery, a place where families come to enjoy the lagoon and local boaters launch their vessels. V.I. Paving, on behalf of the Public Works Department, in conjunction with federal agencies will conduct these repairs. 
The timeline for the original repairs is approximately six months and some final federal approvals are currently pending. Those approvals are anticipated to be completed in the following weeks. A more detailed timeline will be made available at that time. 
"Once the temporary bridge is constructed, the existing bridge will be closed and barricaded off for use and access to the lagoon park will be via the temporary bridge," said Gajewski.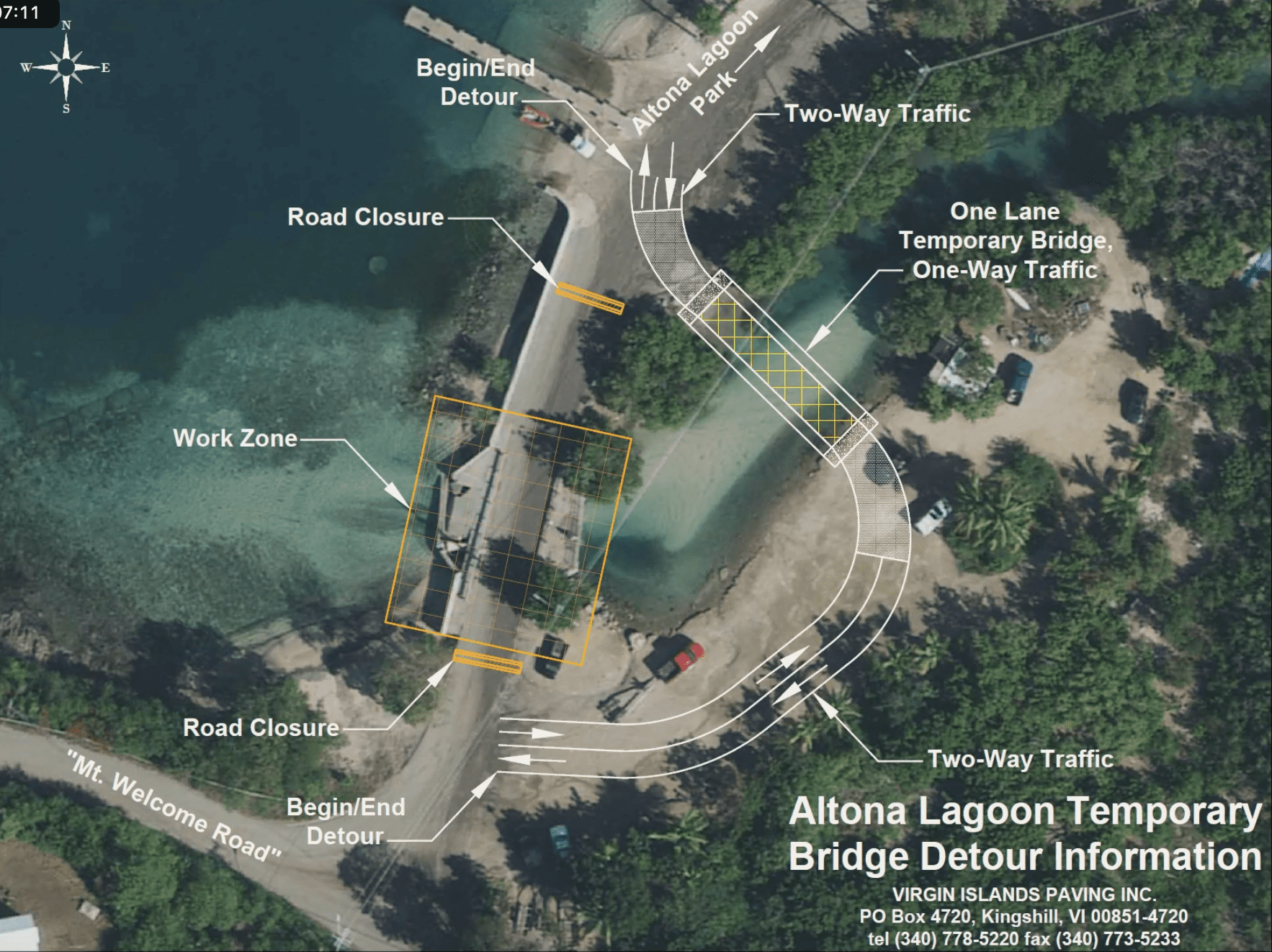 The temporary bridge will be a one-way bridge and during that time there will be some impacts to the parking and access to the boat ramp. There will be continued access, but officials are asking residents to use extra caution while using the boat ramp. The loading criteria is HL-93, and the temporary bridge will be able to accommodate two large trucks.
The temporary bridge will be made of steel girder construction and is going to have an epoxy finish to provide a non-slip surface. Once the new bridge is completed the temporary bridge will be demolished.
Senator-At-Large Angel Bolques Jr., who attended the Zoom call, asked if the constructed bridge will be widened.  
To which Gajewski responded, "Yes, the bridge will be widened to standard width." The new bridge will be widened to 12-foot lanes and pedestrian walkways on both sides. 
Gajewski said that once the department has a complete idea of the schedule, and once all the final approvals are made, they will be issuing a subsequent press release with the schedule, along with a more detailed description of what the impacts will be. 
Bolques also ask if environmental impacts were considered at the lagoon.
Gajewski said the environment sensitivity of the area was one of the main design considerations for the project.
"This project was thoroughly vetted through the Department of Natural Resources and our federal environmental partners. We wanted to have as minimal impact as possible. There's limited space in between the existing mangrove trees, which would only allow for a one-lane temporary bridge," he said.
"Once this project is completed, we will have an improved, more resilient bridge that will service the Altona Lagoon Park," said Gajewski.