With the weekly positivity rate at three percent and active cases territorywide at 95, scaled-back COVID-19 protocols are now in effect, including a lifting of masking requirements in most outdoor spaces.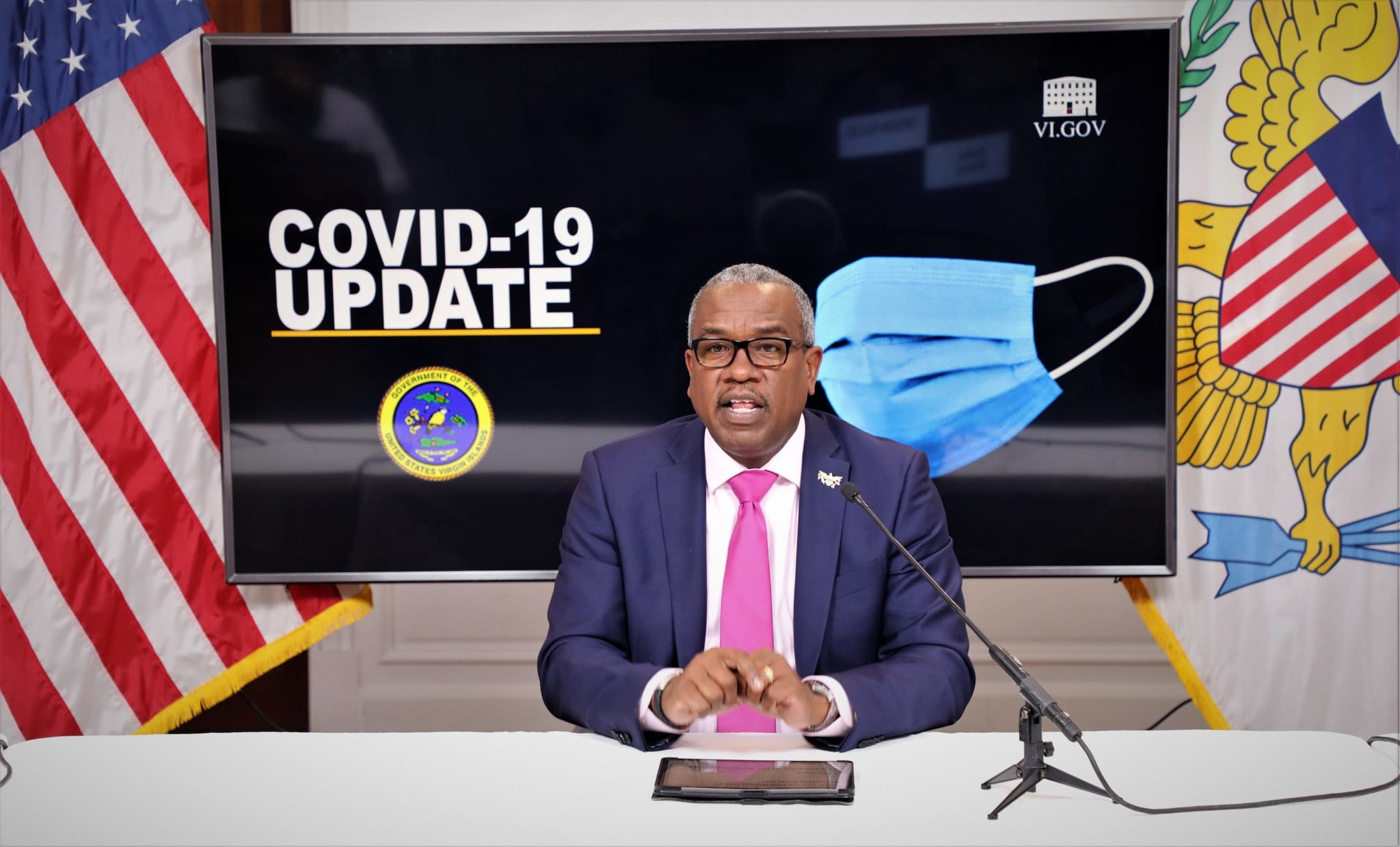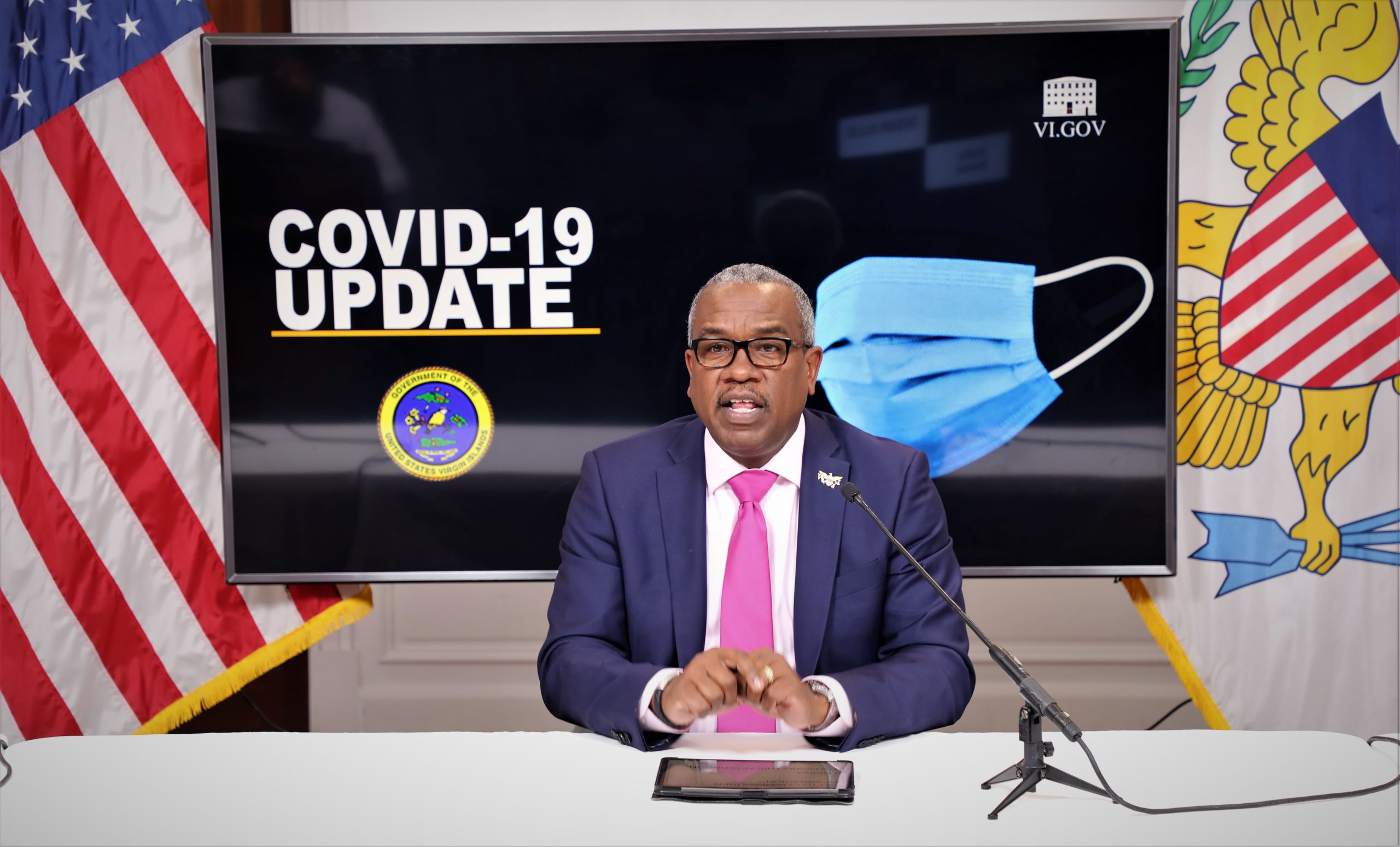 Clarifying for the Source Monday night, Gov. Albert Bryan, Jr. said masks are still required inside all businesses and public facilities and in outdoor areas of schools, airports, and seaports. Passengers and drivers on mass or public transportation – including but not limited to Vitran buses, taxis, and automobiles for hire – are also required to wear a mask or facial covering.
The changes to the protocols also enable students to transition to full in-person learning, which will begin on Monday, March 14, the governor said.
However, masks are not required when:
• Seated in a restaurant or bar;
• Outdoors or in the outdoor section of an establishment – meaning, a structure or portion of a business not covered by a roof, or a section covered by a roof but enclosed by less than three walls;
• In the kitchen of a restaurant if fully vaccinated; or
• At an all-vaccinated event authorized by the Department of Health.
At Monday's weekly press briefing, the governor said he will be revisiting the masking requirements again in two to three weeks after monitoring the impact the lessened restrictions have on local COVID-19 numbers. It's important, he added, to stagger them to protect more vulnerable populations and those who are anxious about catching the virus.
Beginning March 5, less stringent travel restrictions will also go into effect, with visitors able to bypass the testing mandate with valid vaccination records that can be digitally uploaded onto usvitravelportal.com.
"By next week, any vaccination will do. We just need to give the airlines enough time, so we don't have confusion," Bryan said during Monday's weekly press briefing. "We started that process today – by next Monday, you just need a vaccination card to get into the Virgin Islands."
Meanwhile, businesses throughout the territory can revert back to the terms and conditions included in their licensing and operating agreements but must still comply with masking and social distancing requirements. This applies to restaurants and bars (including those with a nightclub or cabaret license) food trucks, houses of worship, indoor recreational facilities, gaming centers, and retail and wholesale stores.
Wellness centers, fitness centers, gyms, tennis courts, athletic fields, golf courses, barbershops, hair salons, nail salons, and massage therapists may also operate according to their respective business licenses and permits while adhering to the additional sanitation requirements for equipment.
Health authorization is required for events upward of 1,000 people, along with any non-COVID-related permits regularly required by another department or agency.